Swipe for more categories

Purchasing a Service Contract for your car: When, Why, and Where
on June 28, 2019

Purchasing a Service Contract for your car: When, Why, and Where
on June 28, 2019
Everybody knows vehicles are expensive. However, some of us fail to realize how pricey the repairs can be on a vehicle until we're handed the bill. People all over the country are beginning to realize that a service contract (commonly referred to as an "Extended warranty") is the only way to ensure that they don't land in a hard financial situation with their car. Still, the question does remain in many people's minds: "Do I really need an extended warranty?". In this article, we'll discuss when the best time to purchase a vehicle protection plan is, why it is important to have one, and which type of service contract is right for your car and your budget.
What is a Car Warranty: What is a Basic Car Warranty?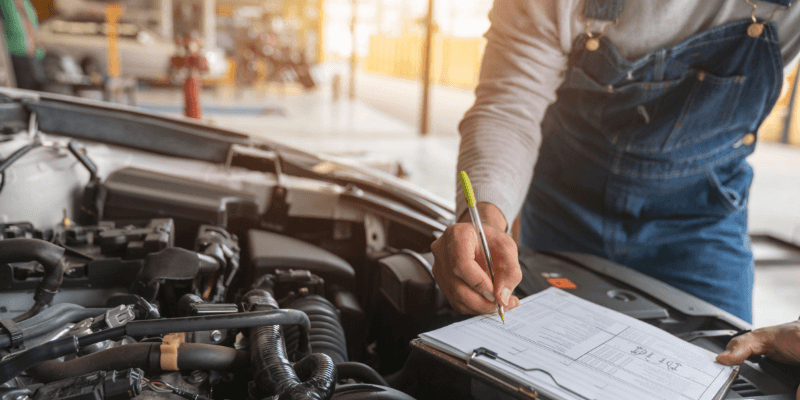 A car warranty (or factory warranty) is a service agreement provided by a dealership to a consumer when they purchase a new vehicle. The service agreement is put in place to cover the cost of repairs and maintenance for a predetermined number of years or miles once the vehicle is purchased. Each manufacturer has its own designations for the length of coverage under the new car warranty, though the most common structure in factory warranty coverage is for 3 years or 36,000 miles; whichever comes first.
What is a Powertrain Warranty: What is Included in a Powertrain Warranty?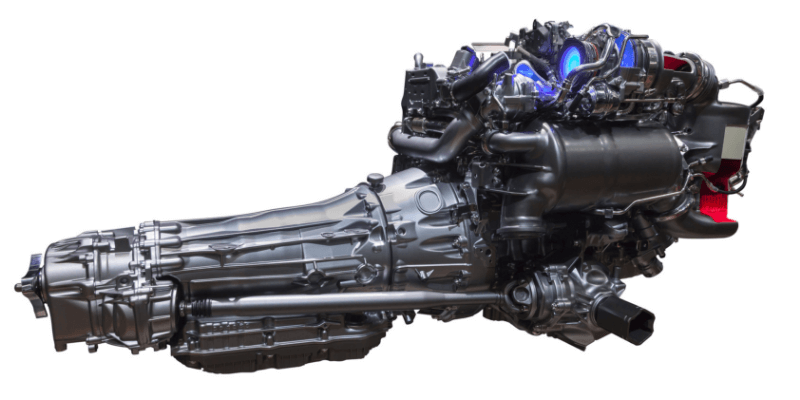 Pre-owned car dealerships typically sell certified used cars. What this means is that the vehicle is sold with a powertrain warranty in place. A powertrain warranty covers the repairs on the engine, transmission, and drive axle of a vehicle. These are typically the strongest components of the vehicle and have little risk of requiring repair or replacement. Used car dealerships tack these protection plans onto pre-owned vehicles to make customers feel more comfortable when they buy used cars.

Engine repair of any kind tends to be expensive. A transmission or drive axle repair job will set you back quite a bit as well. However, when purchasing a used car, remember that used car lots inspect each vehicle before they purchase them to ensure their investment is sound. If you're buying a car from a used car dealer, always check the mileage of the vehicle. Quality used cars will have low mileage, and will benefit from a more comprehensive service contract.
What is an Extended Vehicle Warranty
An extended vehicle warranty is a service contract that covers the cost of repairs after the manufacturer bumper to bumper warranty expires. There are two kinds of extended warranties for cars:
Manufacturer's Extended Warranty: These protection plans provide for repairs to be done at the dealerships. However, these plans will not be honored at independent car repair shops. If you find yourself broken down on the road, and there is no car dealership that will honor your warranty nearby, you will be forced to pay for the repairs out of pocket at a franchised or privately owned repair facility.
Third-Party "Extended Warranty": Third-party extended coverage is underwritten by a company other than the manufacturer. Typically, with third-party coverage, the repair facility will contact the policy administrator to secure payment for services rendered. When buying a third-party protection plan, it's important to familiarize yourself with the particulars of the policy and its restrictions.
Some third-party policies work as reimbursement coverage. In this case, the vehicle owner must pay the repair bill and submit a record of repair costs to the warranty provider for reimbursement. These plans can be problematic, as they may not cover the full costs and it may take weeks or months to be reimbursed. Conversely, a direct pay policy will cover the repair costs immediately with a corporate credit card, at no out-of-pocket cost to the owner other than the deductible.
When is The Best Time to Buy Car Warranty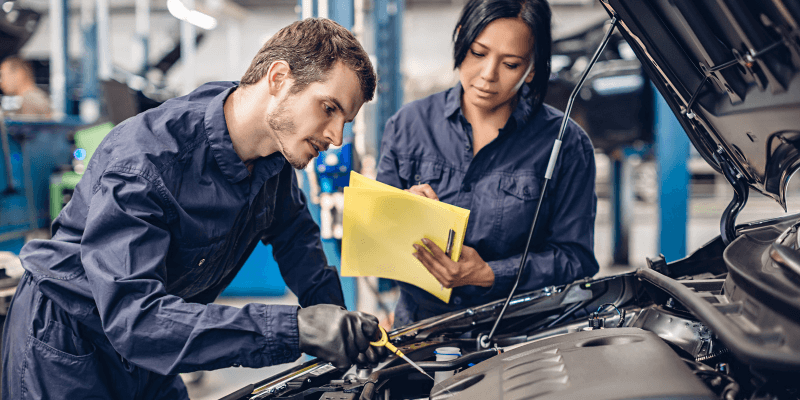 The best time to buy a service contract for your vehicle is before the original factory warranty expires. Once the initial factory coverage has lapsed, the vehicle will no longer be eligible for the same level of coverage at a reasonable price. The longer you wait to activate protection on your car, the more mileage on your car accrues, and the premium for the protection plan will increase. If a vehicle owner wants to secure a protection plan on their vehicle after their factory warranty has expired, the only recourse is shopping and comparing rates, deductibles, and levels of coverage with a litany of providers who may or may not be credible. If you find yourself in this situation, it's best to check any companies rating with the Better Business Bureau(BBB).

It is not advised to buy vehicle service contracts from auto dealerships. After a customer spends hours with a sales associate, test driving cars and negotiating purchase prices, they are lead to the manager's office to finalize the transaction. It's at this point that the "up-selling" begins. This is where the customer is caught off guard and is bombarded with a long list of additional features like interior fabric protection, window tinting, gap insurance, and the extended warranty. Dealerships rely on pushing these extras on car buyers to maximize profits. Extended warranties are expensive, but when purchased hastily at the tail end of a car purchase, the customer isn't given the time or clarity of thought to make an informed decision.

When you buy an extended warranty with your vehicle, the payment for the policy is lumped into the financing and monthly payments of the vehicle. This means interest fees, finance fees, and taxes are applied to the price of the service agreement. Buying a protection plan from a reputable third-party company allows the customer to pay the policy off monthly; with no dealership mark-up, finance fees, interest, or added tax.
Are Extended Car Warranties Worth it
The simple answer is, "yes". Automobiles have always been complex machines. The amazing advances in technology over the past 30 years have only increased the complexity and sophistication of modern cars. Unfortunately, this means that vehicles have more components that may malfunction and, furthermore, the more sophisticated sensors and computer chips are far more expensive to repair and replace. "According to the U.S. Bureau of Labor Statistics, prices for motor vehicle repairs were 61.07% higher in 2017 than they were in 2000." (Jim Gorzelany- Forbes.com).

Some car owners look at car trouble as an inevitability and that paying for repairs as they occur is the only option. The truth of the matter is that repairs are expensive. After your hourly labor costs, diagnostic evaluation, and paying for the new parts themselves, the problem your vehicle is experiencing winds up becoming more and more costly.

With a service contract agreement, you set yourself up in a place where you don't have to wonder what the mechanic is charging you. Obviously, a professional mechanic will decide what his work is worth and, realistically, he wants to make money. You might think that dealerships are making all their money by selling brand new, unbreakable cars. That simply isn't true. So where do car dealerships make the most money? "That would be the service and parts department, where you're probably not going to be able to negotiate a cheaper hourly labor rate for work [on your vehicle]." (Jim Henry- Forbes.com).
Buying New VS Used Car Warranty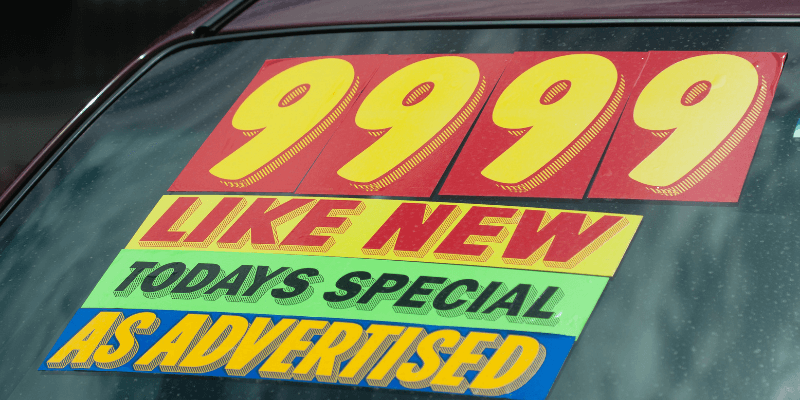 It is important to be diligent when considering an "extended car warranty" for new vs used car repair coverage. Newer vehicles are a great fit for protection plans that cover as much of the vehicle as possible. Computer chips, electronics, sensors, and modern safety features can get pricey. Although the mechanical components on a newer car or truck should last for quite a while without malfunctioning, the more sensitive and expensive technology in the vehicle should be covered for the entirety of your ownership.

Older vehicles may not benefit from full comprehensive coverage, as the price of such a policy may be as much or more than the estimated worth of the car. If you buy affordable used cars or were gifted a free used car from a friend or relative, a program more akin to powertrain warranty coverage will be much more suitable. Powertrain coverage rates are lower, and, for vehicles with a lot of mileage, relieve the owner of the responsibility of expensive engine or transmission repairs.

Be sure you're buying a service contract from a company you can trust. If a company suggests that they can put full warranty coverage on a vehicle that has gone over 150,000 miles, this is not true. Companies like Drivesmart have programs like the Ultimate Savers Club for drivers whose mileage prevents them from getting traditional warranty coverage. This program offers drivers roadside assistance, free maintenance such as fluid changes and brake work, as well as extensive savings on repairs.
Coverage for Repairable Vehicles
With a proper protection plan, repair and maintenance fees are no longer a concern. A good service contract will ensure that you don't find yourself getting blindsided with a massive bill to repair your car. The reality is that we all have a budget. We all try to make our money last so we can get through life day to day as comfortably as possible. With vehicle protection, you have the comfort and relief to drive through your life smoothly, without landing in a financial pothole.
×
Thank you! An agent will be contacting you shortly.