Swipe for more categories

Used Car Buying Guide – Getting the Most from Your Investment
on May 13, 2019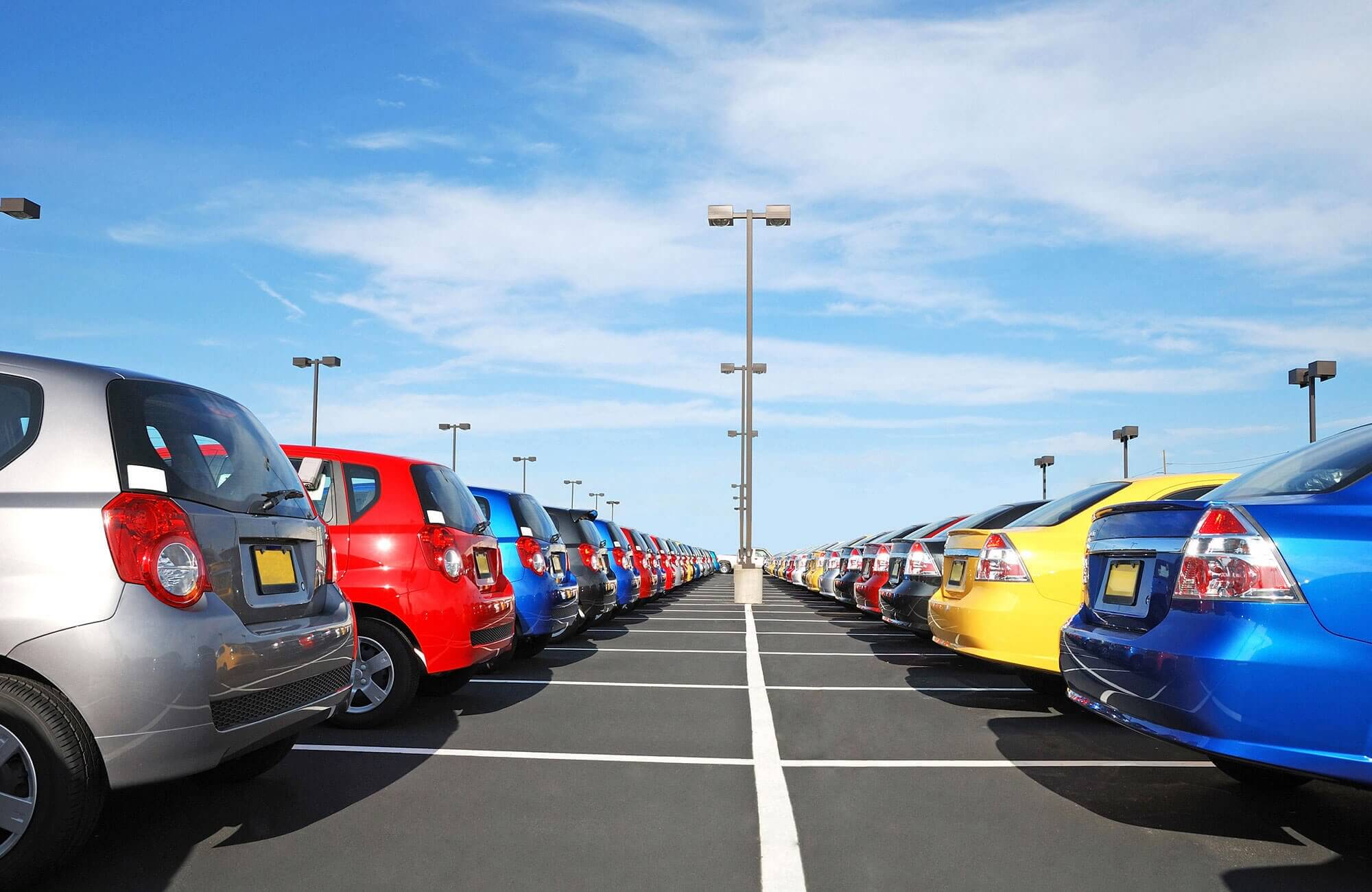 Used Car Buying Guide – Getting the Most from Your Investment
on May 13, 2019
Buying a used car is never an easy task. From the innumerable hours of scanning out potential candidates along the sides of the road, dealing with aggressive used-car salespeople, to the uncertainty of the car's components functioning as they should. However, buying a used car doesn't have to be a stressful ordeal if you allow an adequate amount of time, perform the necessary research and inspections, and know what you are looking for before starting your search.
Questions to Ask When Buying A Used Car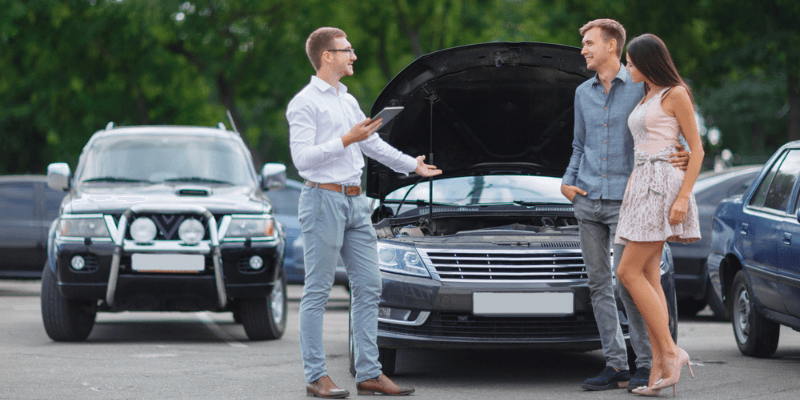 Before beginning your search, you should know exactly what kind of car you are looking for. This will allow you to determine what type of vehicle is best suited for your needs before stressing over the numerous listings and roadside offerings available. To begin, you should determine the exact parameters of your search.
These criteria include:
What Type of Vehicle are You Looking For?
Figuring out the type of vehicle you are going to begin your search for is one of the most important steps of purchasing a used car. Determine whether you need to purchase a larger SUV or Minivan to accommodate children, or if you require a mid-size vehicle to transport yourself with adequate storage space for your work or hobby. Perhaps you're just buying a typical compact vehicle that will give you the comfort and style you are looking for. Determining this will allow you to narrow down your results before you even start looking, making your search easier.
How Old Should the Vehicle Be?
Defining the age of the vehicle you are considering to purchase will allow you to narrow your search; presenting you with the ability to find vehicles at the defined age or newer. Generally, a used car will last for about six years or more, so purchasing a vehicle with the age consideration is something you will want to factor in. This means purchasing a vehicle that is 2005 will be over 20 years old in only five years, whereas purchasing a car from 2015 or newer will still be considered a young vehicle when your time with it is complete.
How Many Miles Should the Vehicle Have?
In addition to the age of the vehicle, you should consider the mileage associated with the vehicle as well. While most cars can easily last around 200,000 miles, it may be worth purchasing a lower mileage car to avoid any additional repair cost. Since issues begin to arise in vehicles around 100,000 miles, it may be worthwhile to purchase something in the 50,000 – 80,000-mile range. Though, this may limit your search and require more time to find a vehicle that meets all of the parameters.
How Much Are You Looking To Spend?
Most importantly, defining your budget will be the driving force to figuring out the vehicle you are searching for. Beginning your search with a defined budget will allow you to determine the vehicles available in your price range; this will allow you to gradually increase the budget as your search ensues to meet the perfect vehicle for you to purchase.
Private Sellers vs. Used Car Dealerships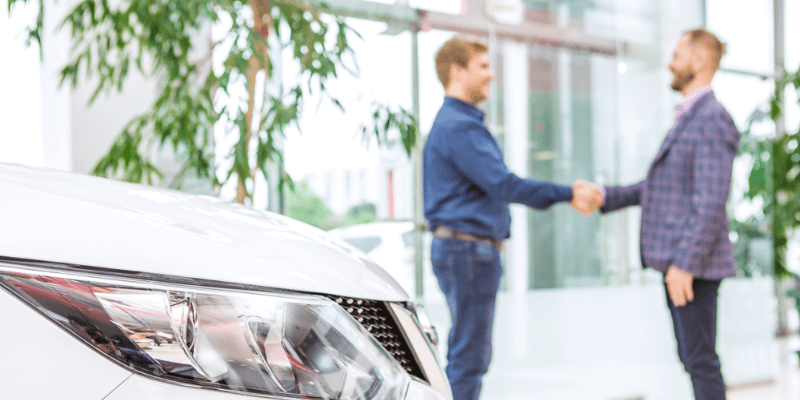 After defining the vehicle you are searching for, the next step would be weighing out purchasing your vehicle from a private seller, or from a dealership itself. Luckily, there are numerous methods of looking into both purchase routes to allow you to window shop from home. Both come with their respective upsides and downsides, but the decision ultimately falls on your comfort and buying experience.
Private Party vs. Used Car Dealerships
Unsurprisingly, private sellers have been around for longer than used car dealerships have been established. While used car lots have dominated the market, you can still find plenty of offerings of used cars from private sellers. Though, outside of seeing the car listed with a "for sale" sign on the side of the road, you will be at the mercy of these sellers advertising their car on their own. Thankfully, sites such as Facebook market and Craigslist are filled with listings of local or nearby privately-owned vehicles which will help you find used cars. Simply entering a zip code in any of these sites will show you all the nearby listings and allow you to determine how far you will need to travel to look at a car.
Unfortunately, there will be a larger number of hassles associated with purchasing from a private seller that is typically non-existent when buying from car dealers. Some of these include:
Vehicle History Report
While services such as CarFax are typically offered from dealerships at no cost to the buyer, private sellers aren't required to offer a free carfax report when listing their vehicle for sale. This will fall on the buyer, and these reports don't come cheap. Currently, for three car history reports from Carfax, you will be charged $99. Alternatives are available but will offer a significant drop in the provided information. Regardless, if you are looking for cheap car history reports you will have to do some searching.
Paying for the Vehicle
One of the best things about purchasing certified pre-owned vehicles from a used car lot is the ability to finance the vehicle on the spot. While the interest provided on this finance may be less than preferable, dealerships are typically lenient on the credit history of the buyer. Unfortunately, this is not the case for private sellers as almost every one of them will require payment in cash. This will require a private loan to be taken out of the bank, which could yield high-interest rates and strict credit requirements.
Purchase Price
Purchase prices of vehicles from a private seller are known to fluctuate widely. While most dealerships will stay at a fair price throughout their vast offering of vehicles, private sellers are only selling a single car. Both emotional attachment and overvaluation will cause some private owners to attempt to sell cars at a higher margin then they are worth. Luckily, sites such as Kelly Blue Book (KBB) are available to buyers and sellers to find accurate used car prices for vehicles listed for sale.
Buyer Protections and Warranties
When buying a vehicle from a used car dealership, there are certain protections provided to the buyer at the time of purchase. Most important of these is the legal protection provided to buyers, as used car dealerships are required to be established as a business and follow both state and federal consumer protection laws. Typically, this is coupled with a warranty (as limited as it may be) from the dealership itself. Unfortunately, this same protection is not extended to buyers purchasing their vehicle from a private seller.
When purchasing from a private seller, a vehicle is sold at the discretion of the buyer. Unfortunately, this will not protect the buyer in the incident that the car is stolen, wrecked and then repaired or if the odometer has been rolled back by the owner. This makes purchasing carfax reports and vehicle history reports that much more important, which is added expense to the total of the car. There are few services, such as VinCheck, that will cross-reference a car's vehicle identification number (VIN) with the National Crime Bureau to provide notice of any reported thefts.
Trade-In
A common practice for most individuals when purchasing a car from a dealership is to trade-in their existing vehicle to subsidize the cost of the vehicle they're looking to purchase. Unfortunately, this is not something private sellers usually offer and will require an individual to sell a car separately to recoup the expense of the vehicle. For those who are unfamiliar with the sales process, or have limited time to meet with potential buyers, this could prove troublesome for the seller. While some dealerships will buy a car outright, these payments are usually less than they would have received if trading in the vehicle.
What to Check When Buying a Used Car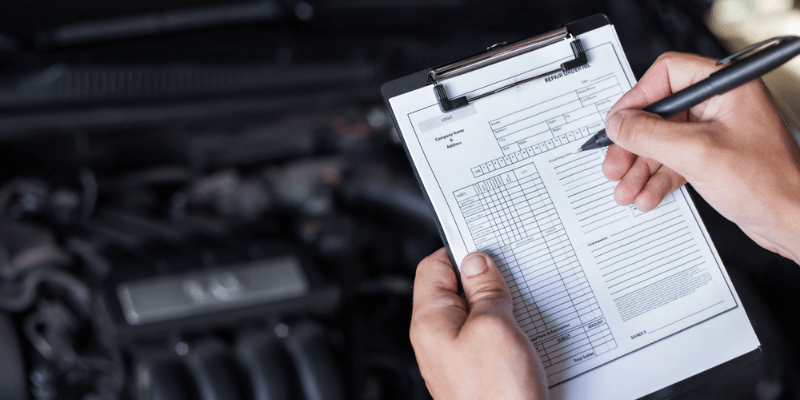 When purchasing a used vehicle, it is best to go in with some knowledge of what components and systems on a car should be examined to ensure the vehicle is in proper operating order and won't breakdown only days after purchase. While you are offered limited protection from the dealership at the time of purchase, some issues are like a ticking time bomb that will go off right as their limited coverage has run its course. For the best outcome, initial inspection of a vehicle should include:
Exterior
Inspect the exterior condition of the car and make sure there is no visible preexisting damage that could lead to larger problems in the future. This includes:
Dents and scratches on the exterior of the car.
Weather-stripping
Front end or rear end damage.
All the doors and windows properly lock and roll down.
The trunk door is operating as it should.
Windshield wipers are not broken or damaged.
Tires are not damaged or punctured, and the tread is not balding.
Headlights are not broken or burnt out.
Turn signals are operating as they should be.
There are no cracks in the windshield.
Check to make sure the car is level to indicate a good suspension.
Interior
The interior of the car is the next area to inspect when considering a used vehicle purchase. This is important as the interior is the area you will see for the majority of the time. It will also be the area presented to others as they enter your car. Your assessment of the interior of the car should include:
Smelling for odors indicating mold growth.
Make sure the upholstery is clean and clear of damage or cracks.
Make sure the pedals are not showing signs of wear on the rubber.
Inspect the dashboard to make sure there are no illuminated lights.
Make sure the radio works as it should, and the speakers are not blown out.
Check by the heat and the air conditioning to ensure they're both properly working.
Make sure the lining to the roof is not sagging down.
Make sure the seats are properly latched and are not shaking or loose.
Under the Hood
Checking under the hood is the most important aspect of inspecting a car to ensure it's working properly. While visual inspection of the interior and exterior of the vehicle provides immediate data, there is a lot of pertinent information concealed beneath the hood. For proper internal inspections, consider inspecting the following:
Hoses
Check the hoses by squeezing the exposed tubing to make sure the rubber is not brittle and cracking, or too firm to squeeze. If the hoses feel anything other than normal rubber they will require replacement which could be a pricy ordeal.
Fluids
Ensure the fluids are healthy and filled correctly. Pulling the engine oil dipstick allows you to assess the quality of the engine's oil. This should appear dark brown and not be gritty or include bits of debris. If the engine oil is honey-colored, that means the oil was recently changed and should be questioned, especially if you expressed interest in the car before arriving. Gray or foam-like oil indicates issues with the engine block or head gasket issues. The presence of either should be taken as a red flag and should result in finding a different car to purchase.
When checking the transmission fluid, it should be pink and sticky, should have a sweet smell, and should not smell burnt at all. There should also be no debris or metal pieces when wiping off the fluid onto a rag, as this would indicate a serious issue.
Included Introductory Maintenance
Oil Changes, Brakes, Batteries
+ more
!
Battery
A used car's battery may be degraded a little bit as the vehicle will be used before its sale, but there should be no obvious signs of wear and tear or battery leakage. Check the purchase year and determine how much life is left inside of the battery, as traditional batteries last for about five years after installation. While a bad battery alone may not be a reason to avoid the purchase, it may provide a point of negotiation.
Test Drive the Car
After performing the initial inspection, you should test drive the vehicle. When test driving the vehicle, you should take note of the quality of the A/C system, listen for any sounds that make be coming from the undercarriage or the front of the car, and feel how the suspension and turning feels. Then you should drive the vehicle as if it were your own car as comfort is another determining factor. If the vehicle feels comfortable and is to your liking, it may be a worthwhile purchase.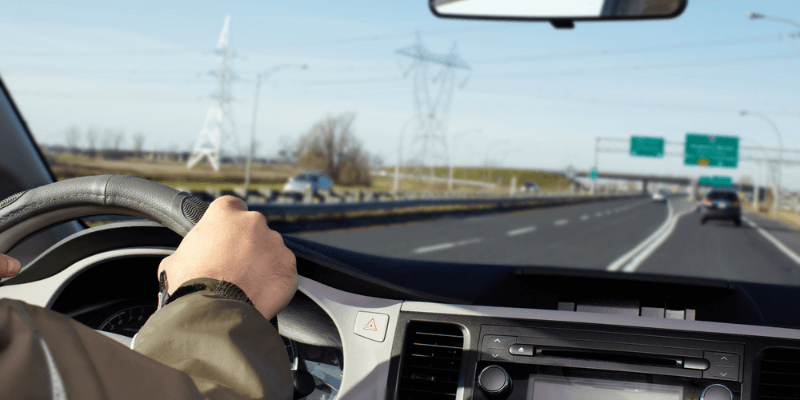 After Purchasing the Vehicle
If you purchase from a dealership, you may be provided with the ability to return a purchased car within a few days of purchase. This depends on the state you are residing in as well as the contract signed at the time of purchase. If you are lucky enough to live in an area where this option is provided, you should bring the used car to a local mechanic to have the car inspected. During the vehicle inspection, the mechanic will provide you insights into the quality of the car and any potential issues that may warrant a return.
If you are still wary after purchasing the vehicle, you could purchase a third-party vehicle service contract. Typically referred to as an extended auto warranty, these contracts will provide you protection in the instance of a mechanical breakdown or component failure. This could potentially save you hundreds to thousands of dollars in unexpected issues that arise during the ownership of this vehicle.
No matter what you decide, you should choose a car that will stick with you for years to come, and one that you enjoy driving. Take your time, make smart decisions, and enjoy your new vehicle!
×
Thank you! An agent will be contacting you shortly.