Swipe for more categories

When to Buy an Extended Car Warranty: 3 Major Purchase Points
on October 21, 2020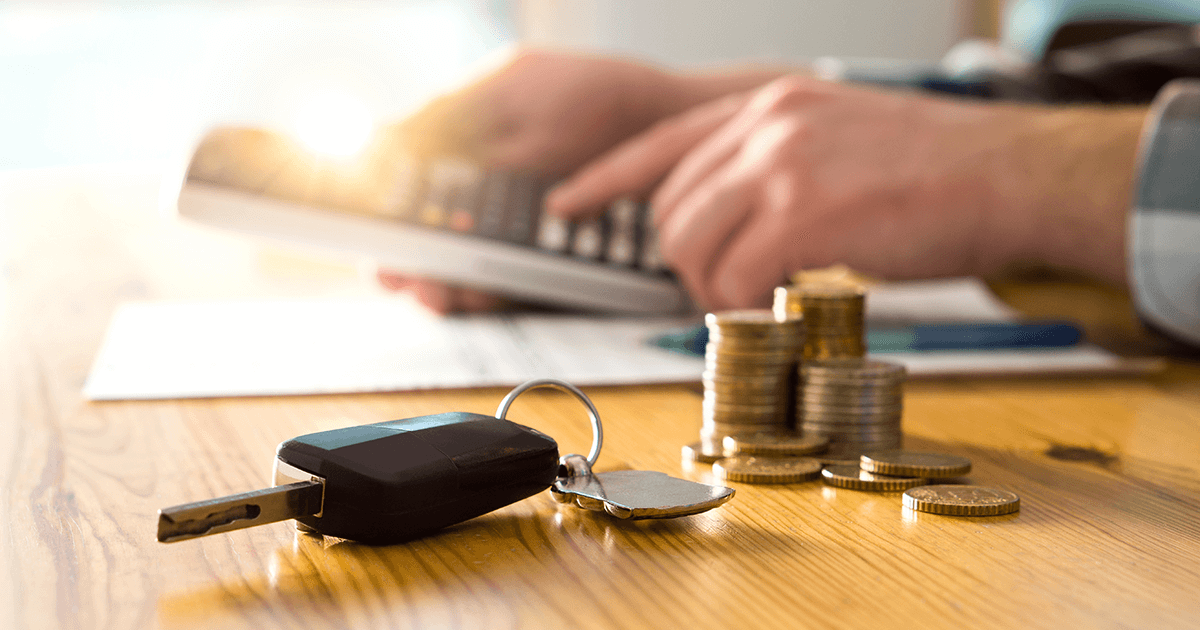 When to Buy an Extended Car Warranty: 3 Major Purchase Points
on October 21, 2020
No matter how well you take care of your car or the lengths you go to buy one in top condition, at some point your car will need a repair. That's just part of owning a vehicle.
But one major repair — or even a string of smaller ones — can make you rethink how much you really love your vehicle.
Though having an extended car warranty doesn't stop an alternator from malfunctioning or a blown transmission, it does save you from expensive repair bills.
While there's never a bad time to purchase an additional layer of protection for your car, there are better times than others.
The 3 Best Times to Buy an Extended Car Warranty
Throughout your relationship with your vehicle, there are three instances when purchasing an extended warranty makes the most sense:
At the point of purchase
One year after purchase
When a manufacturer warranty expires
Let's dive into why these three instances are the best time to purchase an extended warranty.
1. At the Point of Purchase
There's nothing more stressful than that first drive home in your new vehicle. While it's an exciting moment to roll away in a car that you likely negotiated fiercely for, there's always that nagging feeling that "something's gonna happen" on the way home. And that feeling sticks around for a while.
An extended warranty can soothe your nerves about the "what ifs" — even long after the new-car smell has faded.
While most dealerships do provide some sort of coverage for the vehicle you just bought, most warranties —- be it a manufacturer or one exclusive to the dealership — have limits. Some warranties have plenty of stipulations for coverage, while others only cover a handful of common vehicle issues.
With a private vehicle sale, there's usually no extended warranty involved. The only coverage your vehicle has is what you bring with you.
With an extended warranty purchased at the same time you buy your vehicle, you'll have an extra layer of protection from the moment you drive off the lot. You'll also get the best price possible, as your vehicle won't have any miles put on it by you — the more miles a vehicle has, the more expensive extended warranty rates become.
And your first drive home? You'll be able to enjoy it a lot more.
2. One Year After Purchase 
Most dealerships cover vehicle repairs during your first year of ownership. This ensures that you didn't drive away in a car with a few long-term surprises. And again, if you bought your car in a private sale, you won't have any warranty coverage for faulty or worn-down components.
At the 1-year mark, you've owned and driven the car around for a bit. Through normal wear and tear, those vehicle components that were in good shape when you bought it are starting to show their age. Within the next few months, you may find yourself talking to a mechanic.
For those who used a dealership, buying an extended warranty at this point means there's no gap that forces you to pay for repairs. Getting a warranty after 1 year of vehicle ownership finally gives you protection from repair costs for your privately purchased car.
3. When a Manufacturer Warranty Expires
This one follows along the last point. It's also the best time to purchase an extended warranty.
These days, new vehicles come with a standard manufacturer warranty. Does the 100,000 miles/5-year powertrain warranty sound familiar?
And there's a good contingent of used vehicles that also have some type of warranty. However, used vehicles with manufacturer warranties are generally more expensive and purchased from a dealership.
Buying a vehicle with a warranty does bring peace of mind. However, as soon as the manufacturer warranty expires, you're on your own. If something breaks, it's on you to get it fixed and pay for the repair.
And the longer you wait to purchase the warranty, the most it's going to cost.
Why?
You'll continue driving your car. The more miles a vehicle has, the more expensive extended warranties become.
With an extended warranty set to take effect immediately after a manufacturer warranty expires, you'll never be without coverage for the unforeseen breakdown or repair bill.
Is an Extended Auto Warranty Worth It?
While it might sound biased, in a word: yes.
Purchasing a vehicle — new or used — is always a major financial decision. And a vehicle is more than an investment in a machine that gets you and your family from Point A to Point B. It's an investment in safety and dependability.
Protecting your vehicle its entire life with an extended warranty saves your family budget from expensive repair bills.
Explore how a DriveSmart Warranty saves your wallet from costly vehicle repairs.
×
Thank you! An agent will be contacting you shortly.