Swipe for more categories

What Is Collision And Auto Body Repair
on May 11, 2023
What Is Collision And Auto Body Repair
on May 11, 2023
Are you familiar with the term "collision repair"? If not, you're not alone. Many vehicle owners get confused when it comes to the ins and outs of auto repair services. Fortunately, you've come to the right place. In this article, we will explain what collision and auto body repair is, and why it's essential to include it in your routine car maintenance plan.
Picture this: You're driving down the street when a sudden accident occurs, leaving your car with dents or even worse, significant body damage. It's at moments like these when having a reliable auto body repair service becomes crucial. So, buckle up and join us as we dive into the world of collision and auto body repair, providing you with the knowledge to make informed decisions on this critical aspect of vehicle ownership.
The Importance of Collision and Auto Body Repair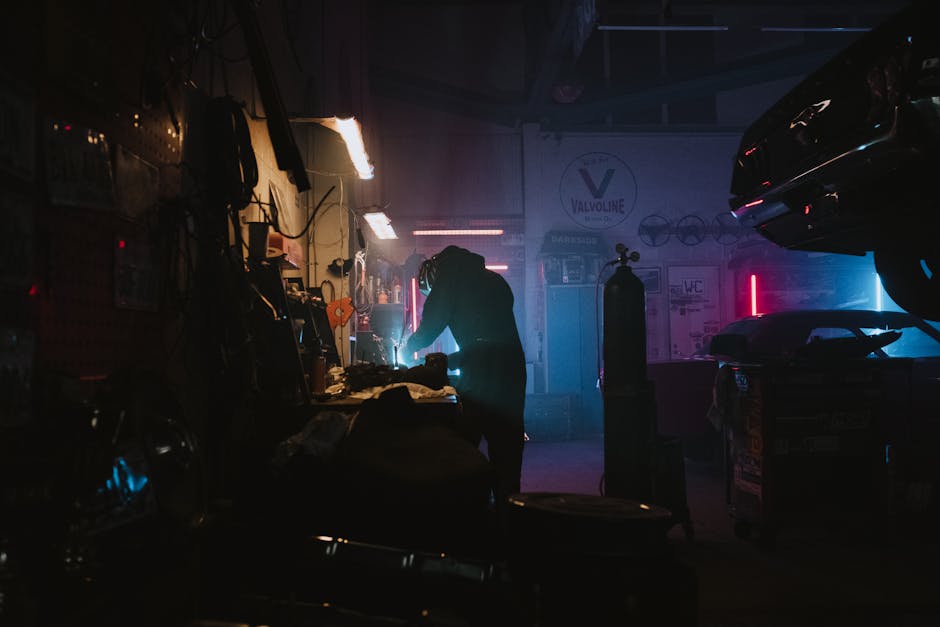 In today's fast-paced world, accidents can happen at any moment, emphasizing the importance of collision and auto body repair. When a vehicle suffers damage from an accident or collision, restoring it to optimal condition requires careful attention and professional expertise.
With the advancements in technology, modern vehicles are designed with complex systems and high-quality materials, making it vital to trust an expert who understands the intricacies of such repairs. Not only does this help ensure that your vehicle operates smoothly and safely, but it also maintains its value in the long run.
Moreover, proper collision and auto body repair can minimize the risk of future problems that may arise if the damage is left unchecked. By addressing these issues promptly and adequately, drivers can have peace of mind knowing that their vehicle can perform optimally and withstand further challenges on the roadways.
Common Types of Collision Damages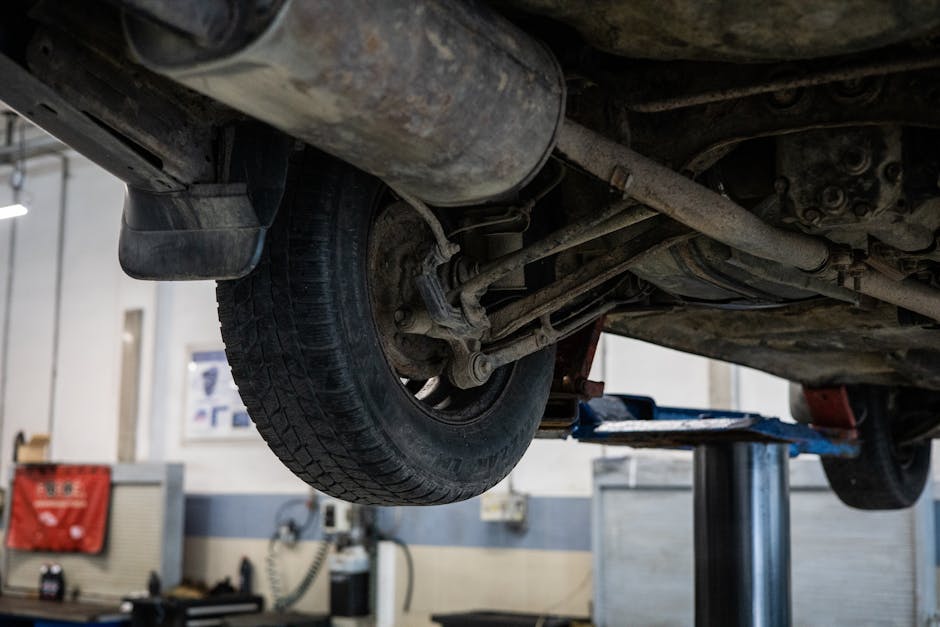 Collision damages come in various forms, and it's important to be aware of the common types to ensure that your vehicle is properly repaired and to maintain its safety on the road.
One of the most common types of collision damage is dents. These can range from small dings to large indentations caused by impacts with other vehicles, objects, or even hail. Paint scratches often accompany dents, resulting in a less attractive and protective finish.
Another typical damage found in collisions is broken or cracked windows and windshields. These can occur from direct impacts or debris propelled during a crash. It is crucial to repair or replace compromised glass to prevent further cracking and maintain visibility.
Other common collision damages involve damage to the vehicle's frame or suspension. These can lead to misaligned wheels, uneven tire wear, and decreased handling performance. It's essential to have a professional assess and repair these issues to ensure your vehicle functions safely and efficiently.
In summary, collisions can cause a variety of damage types, making it crucial to get your vehicle checked and repaired by a professional in a timely manner.
The Auto Body Repair Process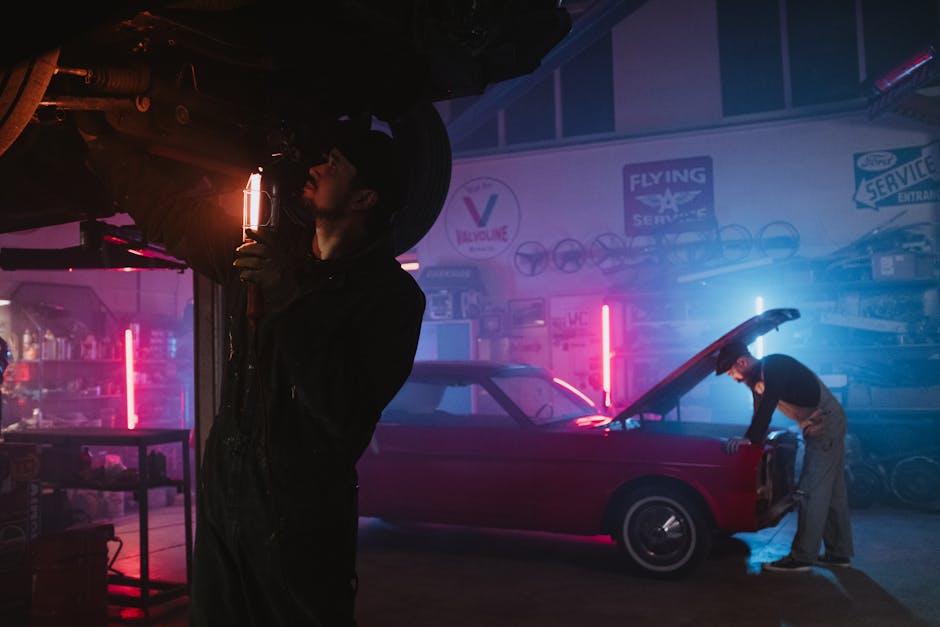 Understanding the essential stages of the auto body repair process is crucial for vehicle owners to guarantee quality repairs and ensure their investment is well-protected. The process typically starts with an thorough assessment of the vehicle's damage to provide an accurate estimate of the repairs needed.
Next, your car enters the disassembly stage where damaged parts are carefully removed, which may reveal hidden damage. Specialists then take care of the structural repairs on a specialized alignment machine, which realigns the vehicle's body structure to factory standards.
Following structural repairs, the bodywork phase begins where dents are removed or replaced, ensuring seamless and smooth surfaces. Finally, your vehicle enters the painting and refinishing stage where the exterior receives high-quality, color-matched paint and clearcoat, before being assembled and polished to perfection.
Throughout each stage, quality control checks are performed, ensuring your vehicle is restored to its pre-accident condition at the hands of skilled professionals.
Choosing the Right Auto Body Repair Shop
Choosing the right auto body repair shop is crucial to ensure your vehicle is returned to its pre-accident condition. Begin your search with recommendations from friends, family, and online reviews. Once you have a few options, it's time to check their credentials – look for an ASE (Automotive Service Excellence) certification or I-CAR (Inter-Industry Conference on Auto Collision Repair) Gold Class certification.
It's also essential to feel comfortable with the staff and their level of professionalism. Pay a visit to the shop and assess the working environment, cleanliness, and organization. Trust your gut – you want to feel confident that you're leaving your car in capable hands.
Finally, compare estimates between shops to ensure you're getting a fair price. While the repair cost shouldn't be your only deciding factor, you'll want to avoid overpaying for services. By considering these steps, you'll be well on your way to finding the right auto body repair shop for your needs.
Understanding Insurance Claims for Collision Repair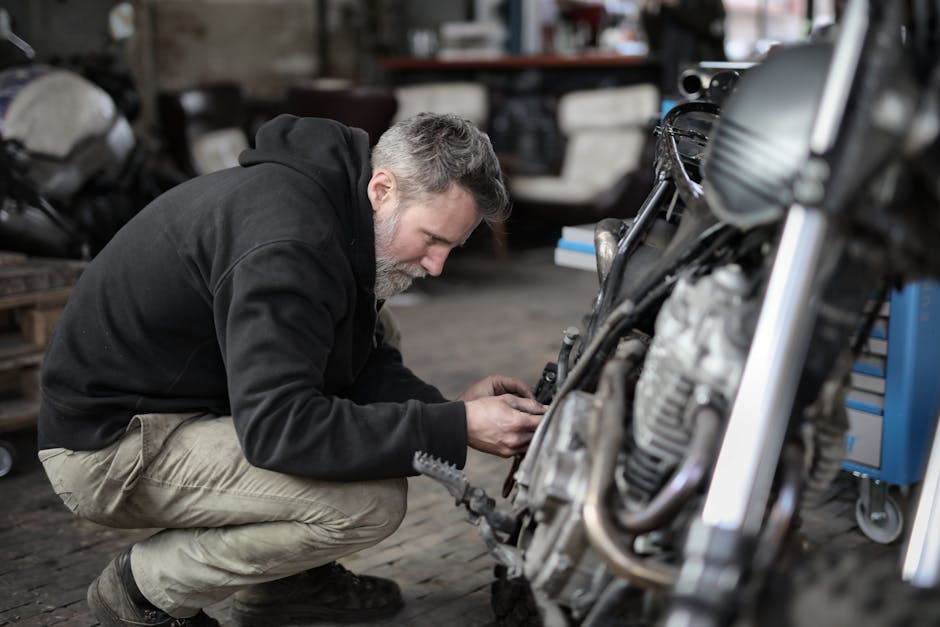 Understanding the process of insurance claims for collision repair is essential for anyone who owns or operates a vehicle. When your car is involved in a collision, the first step is to report the accident to your insurance company. They will assess the damage to your vehicle, and if your policy covers collision repair, they will help you get it repaired.
An insurance adjuster will generally perform an inspection, taking note of all visible and hidden damages, and generate a repair estimate. This estimate will typically cover the cost of parts, labor, and any other fees required to return your vehicle to its pre-accident condition.
Once the estimate has been approved, it's time to locate a trusted and reputable auto body repair shop to handle the necessary repairs. Some insurance companies have preferred repair facilities they work with, but you ultimately have the right to choose your own repair shop. Upon completion of the repairs, your insurance company may cover the repair costs directly or reimburse you after you've paid out-of-pocket, depending on your policy agreements.
DIY vs. Professional Auto Body Repair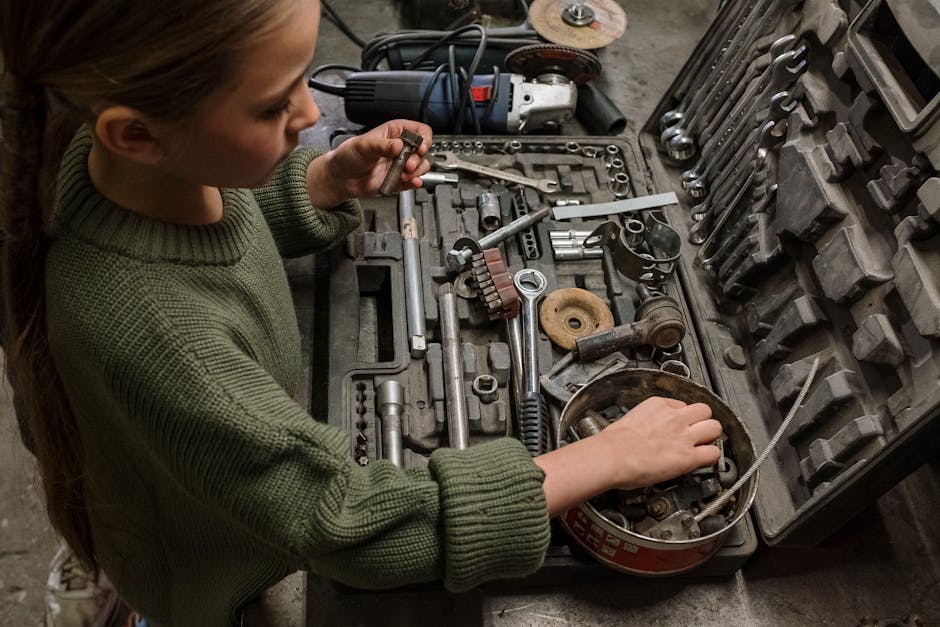 When it comes to auto body repair after a collision, many individuals may be tempted to tackle the task themselves in order to save some money. However, DIY collision repair comes with its own set of challenges and risks. For instance, unless you're an experienced mechanic or have professional tools, there's a good chance you won't be able to achieve the same level of precision as the professionals.
Moreover, attempting to repair your own vehicle can potentially void any existing warranty, degrade safety features, and even decrease the vehicle's resale value. In contrast, by trusting a professional auto body repair shop, you'll not only benefit from their years of expertise but also safeguard your warranty and ensure your safety while driving. At the end of the day, it's a question of determining the true cost of DIY vs professional auto body repair, and whether you're willing to take on the responsibility and potential risks involved.
Preventative Measures to Avoid Collisions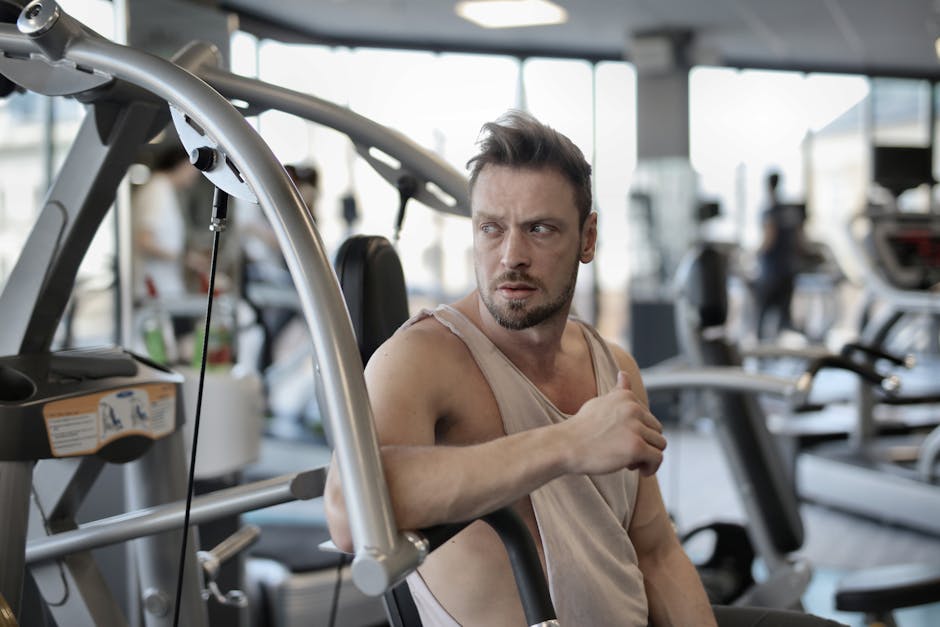 Preventative measures are essential to avoid collisions, saving lives, and keeping your vehicle in top condition. Ensuring your vehicle is thoroughly maintained, with regular checks on tires, brakes, and lighting systems, can greatly reduce the risk of accidents on the road.
Driving wisely plays an important role, too. Be aware of traffic rules and always follow the speed limit. Be extra cautious during adverse weather conditions such as rain, snow, or fog.
Additionally, practice defensive driving – always be on the lookout for potential hazards, maintain a safe following distance, and be prepared for unexpected situations.
Eliminate distractions while driving, such as mobile phone use, to maintain focus on the road. Lastly, never drive under the influence of alcohol or drugs – responsible driving habits will not only protect you but also those around you.
Recent Advancements in Auto Body Repair Technology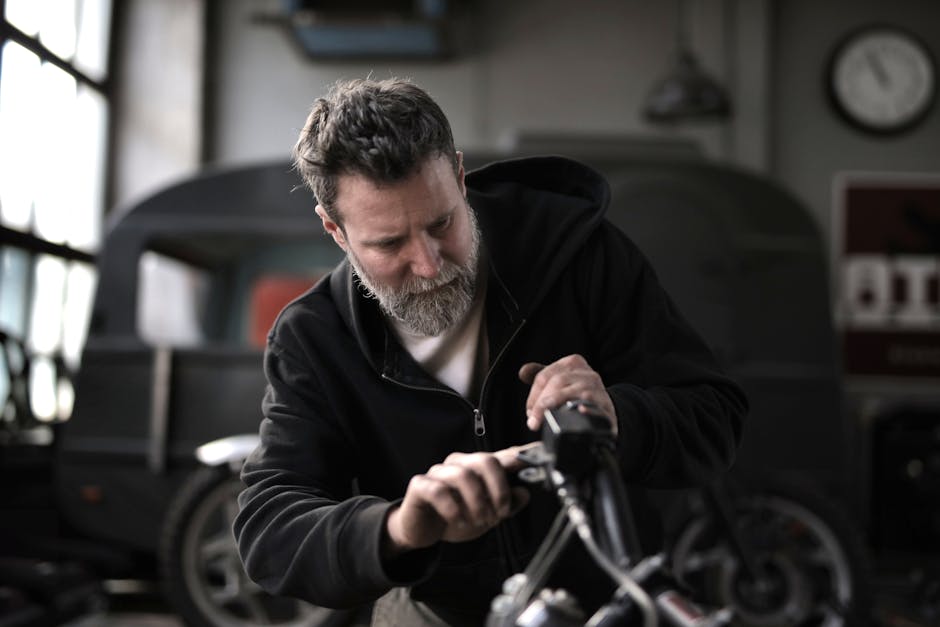 Over the years, auto body repair technology has come a long way to ensure faster, more efficient, and safer repairs to vehicles after a collision. One recent development in the industry is the advancement in computer-assisted repair systems. These systems accurately measure and assess damages, allowing for a more precise repair process.
Another significant development is the use of high-strength steel, aluminum, and carbon-fiber materials to construct more robust and lightweight vehicles. As a result, repair shops now utilize specialized equipment to work on these materials effectively.
Lastly, there is a growing focus on "green" technology in auto body shops, with the adoption of waterborne paint systems, which reduce the emission of harmful fumes, while still delivering a high-quality finish. By employing these advanced technologies, DriveSmart Warranty aims to provide professional services that not only repair your vehicle but also contribute to a healthier environment.
×
Thank you! An agent will be contacting you shortly.