Swipe for more categories

Creating a Vehicle Maintenance Log
on March 29, 2019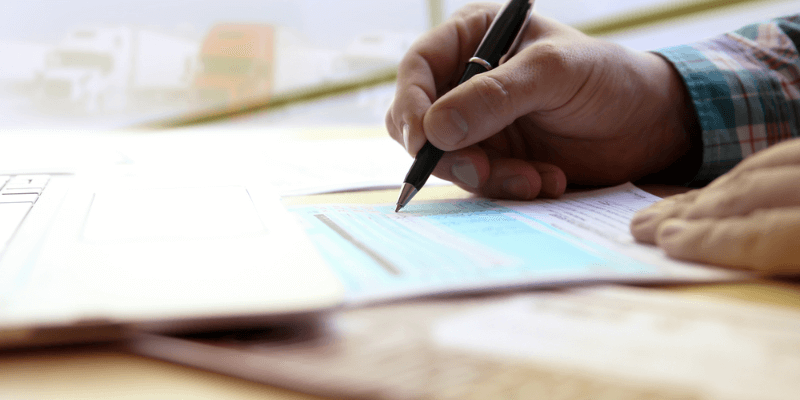 Understanding what to maintain on a vehicle is the first step of ensuring a vehicle's care. It is equally as important to ensure everything is logged and recorded. Most vehicles include a small log for basic maintenance tracking in the rear of the owner's manual. It is advised that a secondary form of logging be used.
Some car owners only keep track of most of their receipts received from constant repairs and service over the years and these receipts tend to pile up. This large pile of receipts will lead to confusion when searching for a specific repair date as most repair bills are formatted in the same way or fade over time. Luckily, there are multiple ways to keep track of vehicle maintenance and receipts. Below are a few ways to keep track of the work done on the vehicle:
Physical Log Book
Most vehicle owners may find that purchasing a vehicle maintenance book will allow for more organized information logging. This is recommended for individuals with multiple vehicles, as separating log books will allow for less confusion. A quick search on Amazon will provide a variety of options for logging a vehicle's maintenance.
Smartphone App
With a quick app store search for "vehicle maintenance log" resulting in hundreds of results, there is no denying that there is a large demand for electronic tracking. Below is a compiled list of recommended vehicle maintenance apps currently available for both Apple and Android devices:
AutoCare – $2.99 – AutoCare is an intuitive app that aims at being an overall hub for vehicle maintenance. The app works by collecting maintenance records entered by the user and generating a personalized service schedule based on the information it collects. The app supports multiple profiles, making this a perfect app for families or households looking to track multiple vehicles.
AUTOsist – Free – AUTOsist is one of the more direct maintenance apps currently offered on the app stores. With its basic formatting and overall design, AUTOsist is used purely for logging vehicle maintenance and to upload receipts. While AUTOsist is free for personal use, users will be required to pay $20 to track multiple vehicles under the same account.
Fuelly – Free – Fuelly is another all-in-one vehicle hub that aims at being the last app user will ever need to track vehicle maintenance. With the inclusion of gas mileage tracking, maintenance records, online syncing to a Fuelly profile, customizable service reminders, and multi-vehicle support this app lives up to what it's advertising.
Downloadable Vehicle Maintenance Log
With the offering of numerous downloadable vehicle maintenance logs online there should be no issues in creating a customized log. While some may go more in-depth than others, all will generally have the same core elements. With printable PDF and downloadable excel files, automation and regulated logging should be no hassle at all.
Provided is a free Vehicle Maintenance Log PDF to download and keep track of all current and future repairs and services. For multiple vehicles, it is advised that multiple copies are printed out and assigned to each.
Many will find that most vehicle maintenance log apps are free, allowing vehicle owners to find which works best for them.
Going Forward
Car maintenance suggestions will always vary, depending on the composition of the individual's vehicle. As cars become more advanced, the process of tedious upkeep becomes less of a necessity. For some it will be required less frequently. Always consult with a mechanic and a vehicle's owners manual to find the exact times of service.
×
Thank you! An agent will be contacting you shortly.