Swipe for more categories

Fuel Systems
on March 29, 2019

Fuel Systems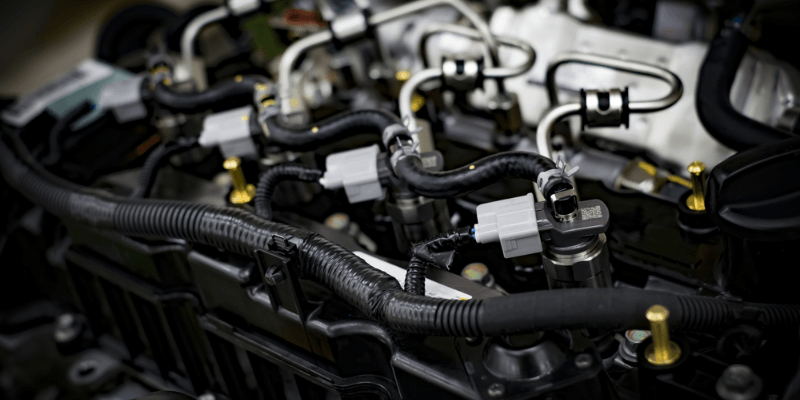 Since fuel system maintenance is not one of the most heard of services, most mechanics recommended a fuel system cleaning periodically to ensure the health of a vehicle. Gasoline is constantly passing through these systems, and there is a large chance for congestion to occur. While congestion typically won't result in lasting damage, the fuel economy of a vehicle will diminish greatly. If the vehicle's fuel system becomes completely clogged, a mechanic will be required to remove the congestion manually.
Fuel-Injector System Cleaning
With the increased sophistication of fuel-injector systems on modern vehicles, there is little need for periodic cleaning to keep a vehicle healthy. Though most repair shops will still recommend having a vehicle cleaned periodically, it is not required to bring a vehicle in for service. Purchasing an over the counter fuel injector cleaner will do the same as professional cleaners at a fraction of the cost. Typically it is only recommended to clean the fuel injector system if the vehicle begins showing signs of stuttering during acceleration, loss of power or lower gas mileage received.
If the issues persist after the cleaner is applied, the vehicle may require a full fuel-injector system cleaning. This cleaning procedure uses compressed air to forcefully inject the system with the provided cleaner, clearing debris and build-ups along the way. This process can be completed at most local repair shops.
Fuel System Cleaning
Fuel system cleanings are recommended every 15,000 miles. A majority of modern vehicles only require cleaning once a vehicle begins showing signs of congestion. These signs include a loss in power, lower gas mileage, and stuttering or hesitation when pressing on the gas pedal. Most repair shops offer a complete fuel system cleaning although over the counter solutions work just as well. These fuel system cleaners are available for purchase at most local auto parts store. (This is the same solution vehicles with Fuel-Injectors use).
×
Thank you! An agent will be contacting you shortly.