Swipe for more categories

Cooling System
on March 29, 2019

Cooling System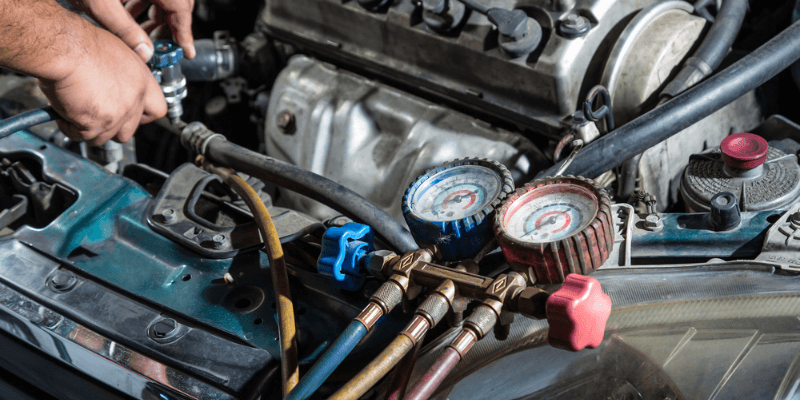 While not as integral of a system as the vehicle's engine or transmission, the cooling system is required to provide a controlled internal climate for the vehicle's operator. Manufacturers recommended cooling system inspections once every two years; this will determine if replacement or repair is necessary. The climate the vehicle is being operated in will determine how often the vehicle will require inspection Recommended coolant system replacements include:
Radiator caps
Radiator caps hold one of the most controversial replacement times out of any serviceable part due to the large number of contradictions that come from different mechanics. A radiator cap plays an integral part in pressurizing a vehicle's coolant system. As the vehicle ages, this system begins breaking down the radiator cap. Once broken down enough, the radiator cap will lose its suction, causing issues with the coolant system. Some mechanics state vehicle owners should inspect and replace their radiator cap every 6 to 12 months, while others will claim replacements are only required when the old cap fails. As the component is relatively inexpensive, replacing a vehicle's coolant cap alongside a coolant flush is a good rule of thumb to follow.
Coolant/Antifreeze
Coolant, or antifreeze, contribute directly to the operation of a vehicles cooling system as well as keeping a vehicle's engine from overheating. While a vehicle's engine is in operation a considerable amount of heat is being generated due to the constant combustion. Most of this heat is expelled through the exhaust system, though a fair amount stays inside of the engine block. Coolant is dispersed throughout the engine via a multitude of hoses, absorbing the excess heat produced by the engine as it transfers to the vehicle's radiator.
Manufacturers and mechanics often recommend replacing a vehicle's coolant once the odometer hits 60,000 miles. Future replacement should be completed every 30,000 miles. If the coolant isn't changed regularly, it runs the risk of electrolysis. This process turns the coolant heavily acidic and could contribute to radiator issues.
Coolant Hoses
On most standard vehicles, the typical cooling system consists of at least four main hoses: upper radiator hose, the lower radiator hose, and two heater hoses. Since these hoses are typically made out of rubber and are constantly interacting with heat, corrosion will eventually occur. Once corrosion begins, the coolant may begin leaking and cause the vehicle to overheat. There is no recommended mileage for coolant replacements, and it is advised to inspect each hose monthly visually. Occasional system pressure testing is recommended one to two times every year.
×
Thank you! An agent will be contacting you shortly.