Swipe for more categories

Mobile Mechanics – Is the Convenience Worth the Risk?
on May 24, 2019

Mobile Mechanics – Is the Convenience Worth the Risk?
on May 24, 2019
Most of us have been in this situation before. You go to leave for work in the morning, you're prepared to begin your commute, you turn your key in the ignition, and your vehicle refuses to start up. Regardless of the noises made by the car, you know one thing: it's not going anywhere. While you are frantically shuffling to notify your boss of your absence, you are considering the hassle and expense of getting a tow truck to come and tow your car to the nearest repair shop. Then you remember about the recent rise of mobile mechanic services, you look up "mobile mechanics near me" and find a wide variety of listings. But which one do you choose? Can you trust someone to perform a repair in your driveway?
What Are Mobile Mechanics?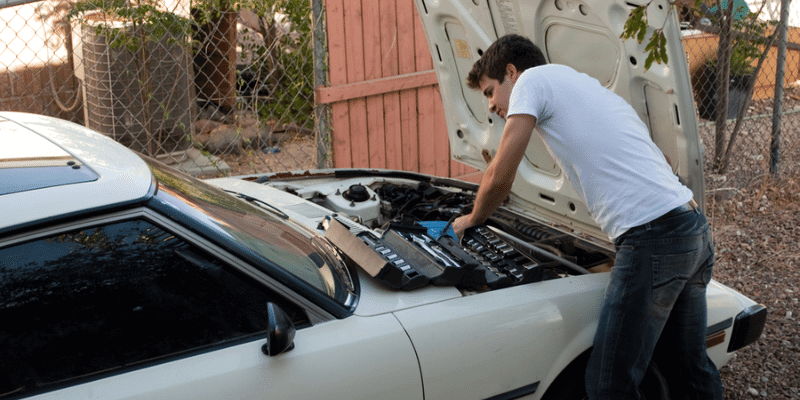 Mobile mechanics, or traveling mechanics, are easily described as private car service mechanics that come to you at home instead of you bringing your car into an auto repair shop. Mobile mechanics will travel to you, providing an overall convenience to those with an immobilized car and are located in varying distances, so they are never far from arriving at your location. As most mobile mechanics operate independently or have established their own business, their cost of labor will generally be significantly lower than that of a repair center. This is due to the low overhead costs, and provisions of their tools and independently gathered parts. Some may even purchase a mobile service truck that they operate out of. Sounds great right? Well, it may be for some but for others, it may be a nightmare.
Common Issues with Mobile Mechanics
As wonderful as typing in "nearby mechanics" into Google and booking a mechanic to come to your home, there are still areas of concern that should be put into consideration when deciding if you are willing to employ an individual. Below are some of the most common concerns regarding mobile auto mechanics:
Unaccredited Businesses
The first and largest concern most individuals have with mobile repair mechanics is that a large number of individuals that set up a business without the proper license. While most states will require at least one license, some states will require multiple licenses to allow for legal operation of a mobile mechanic service.
These can include:
City Business License
State Business License
HAZMAT Permit
Professional License (Trade school, Apprenticeship)
Some mobile mechanics will attempt to provide comfort by informing you they don't require a license. Keep in mind, though; this is a lie as everyone is required to carry a license to establish any authorized repair service. Next time you look up "car mechanic near me," make sure you are looking into the comments and reviews associated with the individual's name and company to ensure you are receiving authorized service.
Anyone Can Do It
While it's never looked down on to become your own boss, this doesn't mean everyone should do it. This is especially true for anyone who provides fixes for cars outside of a repair facility and will be performing the repair at your home. Depending on the fluids used during the job, or components needing to be replaced, there can be a ton of damage done to your driveway or font of your home. Stains, leaks, cracks, scratches, etc., are all possible when dealing with a mobile mechanic.
Quality of the mobile mechanic is another issue, as mechanics come from a variety of backgrounds. While they may be there to simply fix your vehicle, anything could occur that would cause issues to arise. Also, there is no customer service to call to hold accountability if an issue does occur. This is especially true if your issue is not resolved and all communication ceases between yourself and the mobile mechanic employed.
Establishing yourself as a business online is a fairly easy process and can provide the credibility boost that has not been earned or deserved. As most individuals advertising and marketing their service will be completed locally and online, it may be hard to ween the bad out from the good. This will also play a big risk of booking the wrong mechanic, as there is minimal to no information online highlighting the differences between a mobile diesel mechanic and a mobile mechanic.
Reliability
One great thing about running your own company is you can pick and choose your clientele, and days of the week you will allow those clients to book a service visit. Unfortunately, those looking for an auto repair to be completed in a timely matter could be shut out or have a mechanic fail to show up. Management becomes hard with only one individual, and being a mobile car mechanic is no different. Make sure you are finding someone reliable and trustworthy to provide you service.
Repair Quality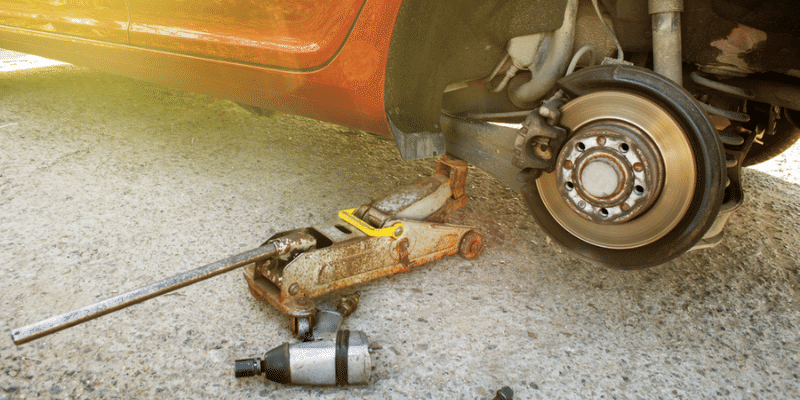 Legality and paperwork aside, the most important aspect is the quality of the repair provided to your vehicle. While most mobile mechanics will provide a decent service, there is always those who will advertise themselves as professional and have the skills of a trainee. Careful vetting of services will allow you to know what kind of service the individual is capable of providing. Before calling a mobile mechanic, make sure to check their reviews from places such as:
Facebook
Yelp
Angie's List
Glassdoor
Google Reviews
It is highly recommended you read comments left on these businesses review page to determine if there are any ongoing issues that aren't resolved.
Warranty
If you have a newer car and you are looking to save a buck by employing a mobile mechanic with a lower hourly rate than the dealership, you may want to do some thorough vetting. Typically, if you receive an outstandingly low price for an expensive repair, it will most likely be unauthorized. For some, this may be acceptable, but for those with a new vehicle, unauthorized repairs could void the warranty. This would then render your vehicle out of coverage and could potentially cost you a repair that would otherwise be covered. Understanding your warranty options is a large determining factor when considering how you will have your vehicle repaired.
Is the Convenience Worth the Risk?
Answering the question at hand of whether the convenience of using mobile car repair worth the risk isn't so simple. There is no straightforward answer, and you may come to a conclusion based on the situation you are currently in. For those with older used cars that are clearly past their warranty date, it may be worth the risk of hiring a mobile mechanic to complete your repair. However, if any major parts like the engine are replaced, you will render yourself ineligible for most extended auto warranty coverage. Consider the amount of savings you would have opposed to each other and determine what would work best for you in the long run.
If you have a new car, you may want to be a little more hesitant on enlisting the services of a mobile repair mechanic. As stated earlier, mobile mechanics have been known to use aftermarket or third-party parts to cut down on their overhead. If your new vehicle was to have any third-party parts, a dealership could decline repairs as most policies prohibit unauthorized repairs. Though, smaller services such as tune-ups, oil changes, and tire replacements should be fine.
If you have a luxury vehicle, newer or older, that will require raising to perform repairs or maintenance; it's best to avoid using mobile mechanics completely. Access to most luxury vehicles is hard without rising the car to a certain extent. At repair shops, mechanics will have lifts that are rated for vehicle weight and will allow workers to comfortably perform repairs without affecting the undercarriage of a car. Mobile mechanics, on the other hand, rely on simple car jacks and pegs to keep the car elevated. If you value your car's exterior, it may be best to avoid using a mobile mechanic for undercarriage repairs. Regardless of where you are looking to have your repairs done, you will always be met with high repair costs. This is inevitable, and it will come from both repair shops and mobile mechanics. You may find discounted rates offered by some over others, but there is still going to be a large cost associated with the big repairs. Enrolling in a DriveSmart Warranty will provide you the coverage for high-cost repairs, towing assistance, and rental car for the time your vehicle is in the shop. This will make affording the larger repairs easier as well as assisting in transporting the car to the mechanic for repairs.
Included Introductory Maintenance
Oil Changes, Brakes, Batteries
+ more
!
DriveSmart also offers introductory maintenance that will provide your car with the upkeep needed to mitigate the need for these constant repairs from occurring. This allows for the best form of coverage by preventing repairs from occurring and prevents major components from requiring preventable repair in the near feature.
×
Thank you! An agent will be contacting you shortly.