Swipe for more categories

Longest Lasting Cars: How to Extend the Life of Your Car
on July 31, 2019

Longest Lasting Cars: How to Extend the Life of Your Car
on July 31, 2019
Everybody knows cars are expensive. They're expensive to buy and expensive to repair. So it stands to reason that when someone buys a car, they'll want it to last. However, few people know how to properly maintain a vehicle to get the maximum length of use out of it. In this article we'll discuss some of the best ways to extend the life of your car, as well as the longest lasting cars you can buy and the most reliable cars on the road today.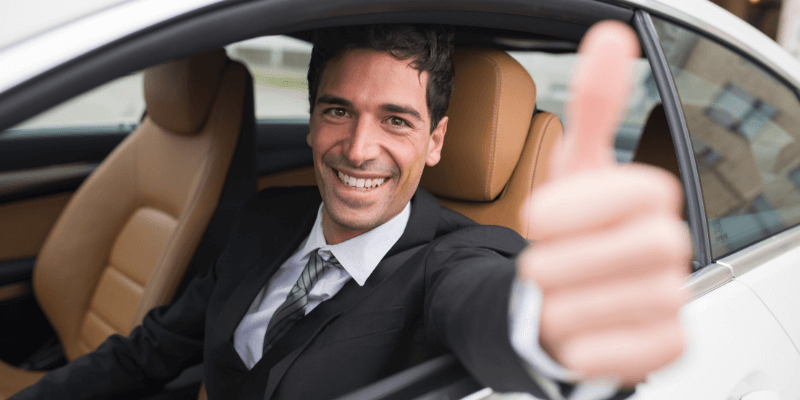 In order to ensure that your car lasts as long as possible, maintenance is key. While that may seem obvious, there are a lot of simple things car owners tend to overlook. By taking a little extra care of your car or truck, you can avoid expensive auto repair, and test the limits of just how long can a car last. If you want to extend your car's lifespan, the tips below will give you the necessary insight to keep your vehicle running smooth and looking great for years to come.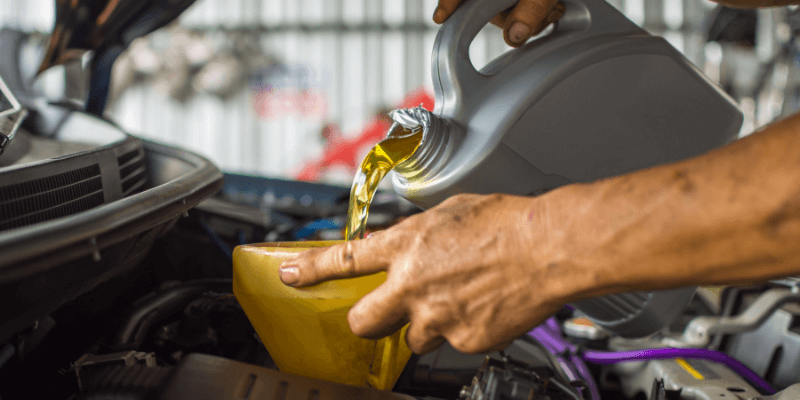 The oil in your vehicle lubricates and cools the parts inside the engine. Changing the oil regularly will protect the engine of the vehicle and improve gas mileage. Forgoing oil changes can lead to sludge build-up which reduces engine efficiency and can potentially lead to engine failure.
How Often Should you get your Oil Changed
It is recommended that an oil change is performed between 3,000 and 5,000 miles or every three to six months.

Other fluids in a vehicle should be flushed and replaced at the proper time as well. Brake fluid, power steering fluid, and antifreeze coolant should be flushed every two years. Newer vehicles may permit longer periods between these fluid changes. To be sure when the best time to replace these fluids is, refer to the vehicle owner's manual. Old fluids do not adequately lubricate or cool the intended components.
How Often to Change Transmission Fluid
A car owner should replace transmission fluid every 50,000 miles.
Change Air Filter and Oil Filter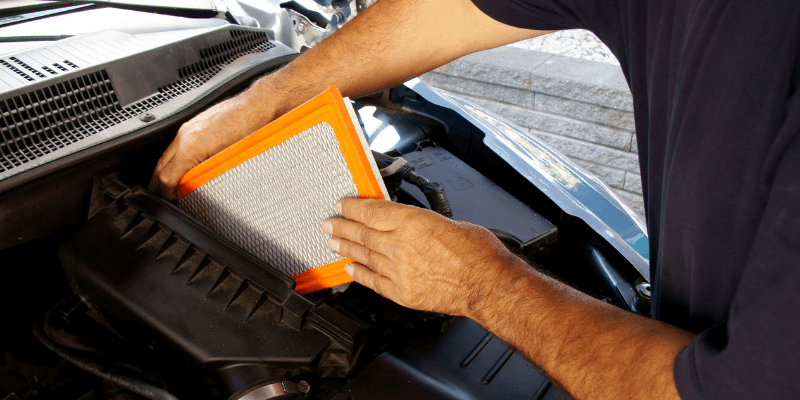 Filters prevent debris from getting into the engine. Air filters keep dirt and dust from corrupting vehicles' components. An air filter can be changed fairly easily at home and will improve gas mileage while preventing poor engine performance.
How Often to Change Air Filter
An air filter should be changed between 15,000 and 30,000 miles; this will vary upon regular driving conditions. If the vehicle is usually driven on unpaved road, the need for replacement will be quicker.
How Often to Change Oil Filter
An oil filter should be changed whenever an oil change is done. Oil filters block abrasive sediments from entering the engine. Running clean oil through a dirty oil filter is counterproductive, so having the oil and filter replaced simultaneously is ideal.
Tires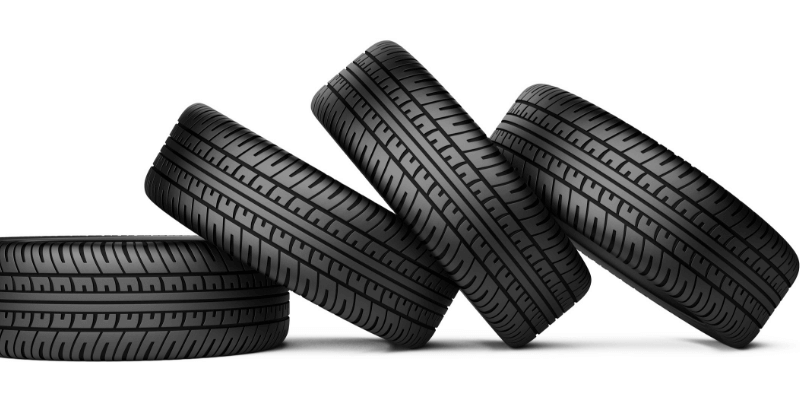 One of the main things people overlook when considering the longevity of their car is the wheels and tires. Things like tire rotation and alignment will ensure that components to the suspension and drivetrain are not put under undue stress.
Tire Inspection
Be sure your tires are always at optimal tire pressure. The tires on your vehicle should have the proper amount of air pressure indicated on the side wall of each tire. Also, you should regularly check your tires for healthy tread depth, as well as cracks or excessive wear. Overly worn tires need to be replaced quickly before a blowout occurs.
Changing the position of the tires reduces uneven wear on the tread. Tires should be rotated diagonally; moving front right to rear left, and front left to rear right. However, some vehicles with front wheel drive or rear wheel drive will require different tire rotation patterns. Consult the owner's manual if you are unsure.
How Often to Rotate Tires
It is recommended to have tires rotated at least twice a year, or every 6,000 to 7,500 miles. If you're sure of the rotation pattern required for your vehicle, it can be done at home to save on service fees. Otherwise, it is recommended to have this done at a professional facility.
Wheel Alignment
If your car is shaking or pulling while driving, the front end alignment is likely the issue. If the tread on the front tires appears to be wearing unevenly, wheel alignment service may be required. Proper alignment is important to extend the life of the car's tires, wheels, and suspension system.
Brake Pads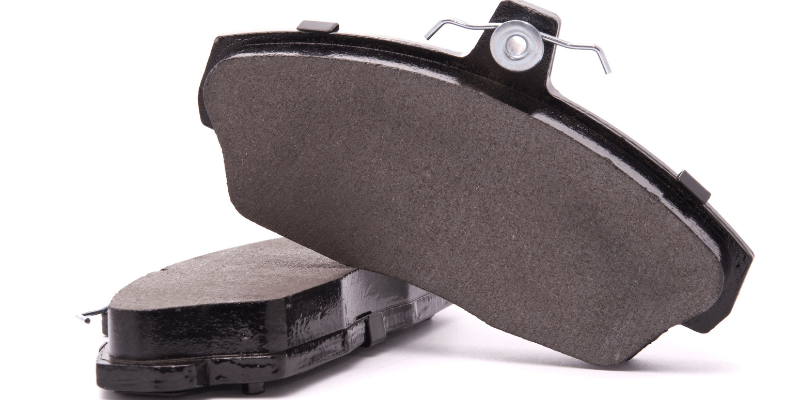 The brake pads bear the brunt of the friction in the brake system. Timely brake pad replacement will prevent damage to the brake rotors and calipers. Replacing brake pads is a cheap, routine service; whereas replacing rotors and calipers is much more expensive.
How Often to Change Brake Pads
Brake pads generally require replacement after 50,000 miles. Though the environment in which you regularly drive your vehicle may affect the lifespan of the pads. Whenever a tire rotation or oil change is performed, the brake pads should be inspected. If the brake pads are beginning to become noticeably thin, it's best to change them before they're too worn down.
Emergency Brake
Few people make regular use of their emergency brake. However, activating the emergency break (or hand brake) when parking your vehicle will help keep the brakes adjusted in the rear of the car. This will extend the life of the breaks. Using the emergency break is especially important when parking on an incline. It is not suggested to use the emergency brake in cold temperatures, as the break may freeze and become stuck until it thaws out.
Car Garage Parking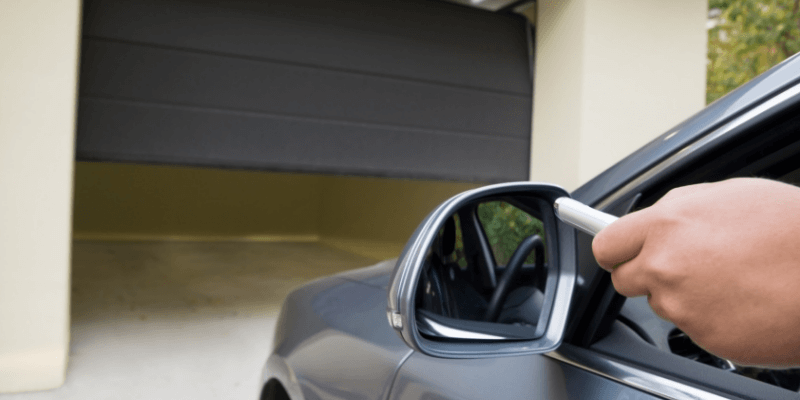 Whenever possible, it's best to park your car in a garage or a shady area. Keeping your car out of sunlight will help protect the interior from sun damage as well as keep the exterior paint from fading from excessive sunlight. Garage parking is ideal, as it protects the car from other elements like snow and ice, as well as pollen and leaves.
Key Chain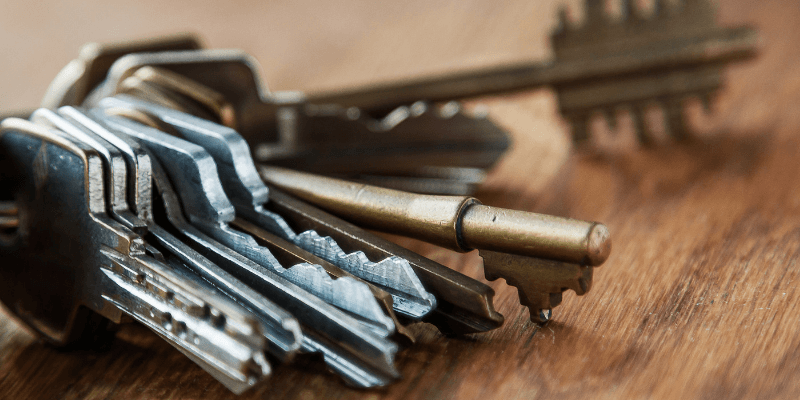 Keeping your key chain light will prevent the problem of a bad ignition switch. If your keys are too heavy, the weight, combined with the bouncing that takes place while driving, can wear out the tumblers within the ignition. To prevent ignition switch failure, use a lightweight key chain that separates the ignition key from all the others. Driving with nothing but the ignition key attached to the ignition will prevent failure from the ignition switch, which can leave you stranded with an undriveable vehicle.
Drive Carefully
It's best not to drive your car as though you're trying to win an off road derby. Sudden stops and starts, excessive speeding, and sharp turns put undue stress on many of your vehicle's components. It's also beneficial to your car to avoid short trips. Make sure your vehicle's engine is at proper operating temperature before you set out for the road. It's best to combine errands when you head out in your car to keep the engine at a proper temperature. Driving on a cool engine results in condensation in the exhaust. If the car is only driven a short distance, the condensation will not evaporate properly, and will result in rust in the muffler.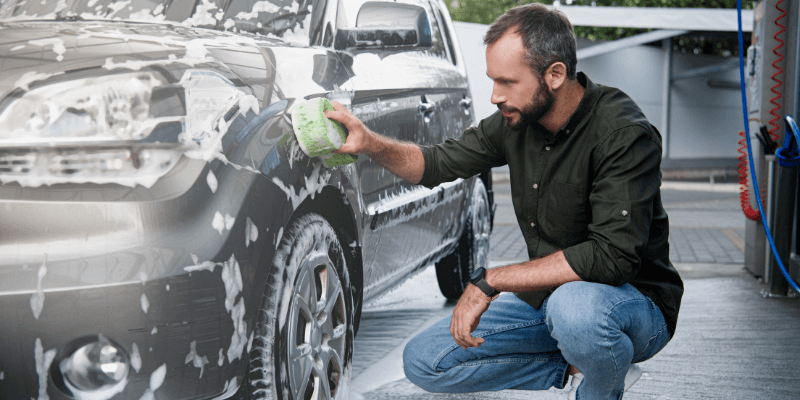 Routinely washing your car is a great way to prolong its aesthetic and performance. A full service or self service car wash will prevent salt, sludge, and pollution from corrupting your vehicle. Without regular cleaning, rust and corrosion will begin to form on the doors and underbody components. This can lead to thousands of dollars in rust related repairs. Allowing dust and debris to collect inside your vehicle can result in wear to the surfaces and upholstery. Scratchy dashboards and unsightly blemishes can bring down the value of your vehicle for trade or resale.
Longest Lasting Cars: What Cars Last the Longest
Another great way to be sure your car will last is to buy a vehicle that is known to last longer than most. For this purpose, we've compiled a list of vehicles most likely to last more than 200,000 miles. The list is curated based on the average of vehicles exceeding 200,000 miles, which is 0.8 percent:

Toyota Sequoia: 7.4%
Chevrolet Suburban: 5.0%
Ford Expedition: 5.0%
GMC Yukon XL: 4.0%
Toyota 4Runner: 3.9%
Chevrolet Tahoe: 3.8%
Toyota Highlander Hybrid: 3.1%
Honda Ridgeline: 3.0%
GMC Yukon: 2.8%
Toyota Tacoma: 2.6%
Toyota Tundra: 2.6%
Toyota Avalon: 2.5%
Honda Odyssey: 2.5%
Lincoln Navigator: 2.2%
Most Reliable cars
In addition to finding the longest lasting cars, we also looked into which cars are the most reliable. When considering reliability, we compiled data to see what cars historically require the least repair during ownership. Below is a list of the most reliable vehicles on the market:

Toyota 4Runner
Toyota Prius
Toyota Camry
Lexus ES
Toyota RAV4
Lexus IS
Lexus GS
Toyota Avalon
Mazda3
Lexus CT 200H
Toyota Highlander
Toyota Tundra
Lexus RX
Honda Accord
Acura TSX
Toyota Corolla
Honda CR-V
Toyota Sequoia
Toyota Venza
Nissan Leaf
Average Life of a Car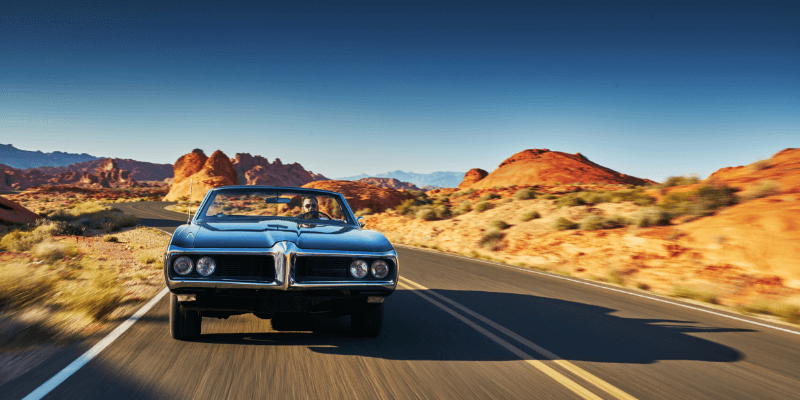 The average life of a modern car is estimated at eight years or 150,000 miles. If properly maintained, some vehicles can last for up to 15 years and reach 300,000 miles. This article is designed to ensure you get the most time and performance from whatever vehicle you may buy.
Included Introductory Maintenance
Oil Changes, Brakes, Batteries
+ more
!

Unmaintained vehicles can become inundated with problems; costing thousands of dollars to keep them running properly. It's best to handle repairs as soon as they are needed. Holding off on issues that don't seem to be drastic can increase the damage and cost of repair. A vehicle protection plan is a great way to stifle these concerns and prevent costs from skyrocketing. To be sure your vehicle isn't going to deplete your funds, look into Drivesmart's service contracts for all your repair needs.
×
Thank you! An agent will be contacting you shortly.