Swipe for more categories

Auto Maintenance Coverage: A Beginner's Guide
on October 28, 2020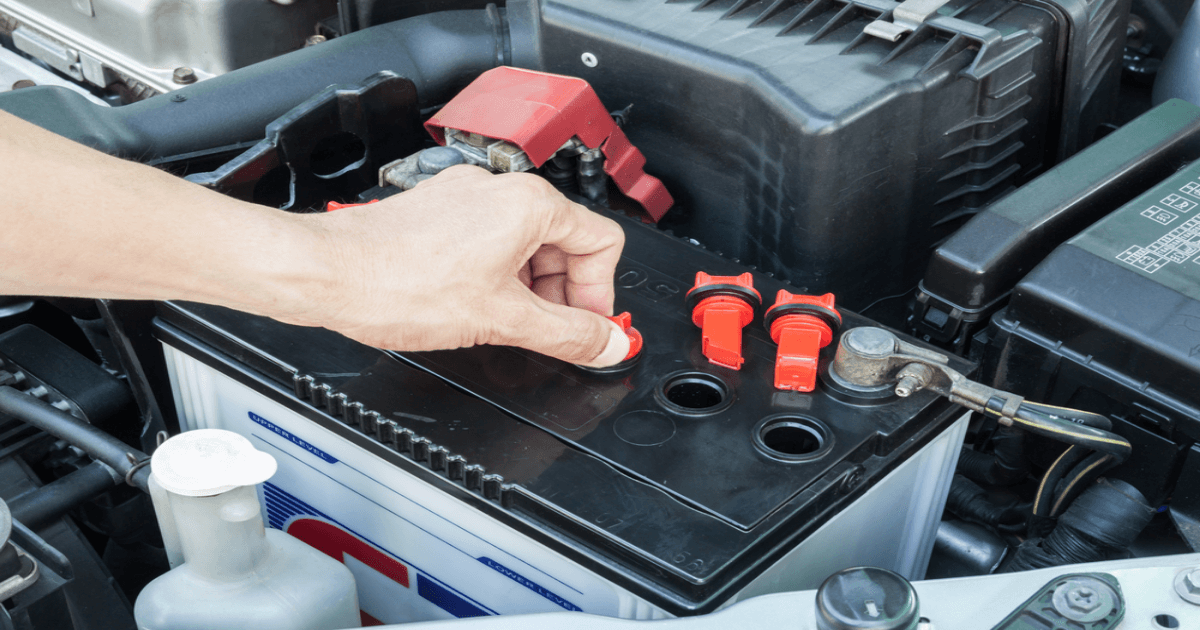 Auto Maintenance Coverage: A Beginner's Guide
on October 28, 2020
It's just like our parents said: Owning a vehicle is a big responsibility.
Between the costs of gas and insurance coupled with routine maintenance and unexpected repairs, keeping a car roadworthy can feel like having a second mortgage.
Maintaining your vehicle, however, doesn't have to be another burden in your busy life. In fact, staying on top of basic maintenance saves you from expensive headaches later on.
With auto maintenance coverage, you'll be able to get the most from your vehicle — as well as some peace of mind.
How Auto Maintenance Coverage Works
Auto maintenance coverage is essentially a plan that helps you take care of the various odds-and-ends that keep your car in good, working order.
Don't confuse it with maintenance plans offered by a dealership when you purchase a new or used car, though they can offer similar coverage options. Typically, dealership maintenance coverage plans have strings attached and expire a few months after you've driven off the lot.
Independent auto maintenance plans cover routine vehicle care, such as:
Oil changes
Tire rotations
Realignments
Filter replacement
Fluid flushes
Tune-ups
Inspections
By keeping up with these basic maintenance jobs, you're ensuring your car runs as it should, when it should.
Benefits of Auto Maintenance Coverage
Auto maintenance plans aren't just about addressing your vehicle's current state; they're about taking steps now to keep it in top performing condition for the long haul.
By caring for your vehicle during normal use, you:
Stop problems before they start
Identify issues before they become bigger and more costly to fix
Maintain optimal fuel efficiency
Meet warranty coverage requirements (if you have a warranty with stipulations)
Improve resale value
Keep your family safe!
Buyer Beware: The Maintenance Plans You Don't Want
While auto maintenance plans are supposed to take the headache out of vehicle care, there are some plans that do the opposite.
Depending on your provider, your coverage plan may put you on a schedule for maintenance. While knowing exactly when you'll need to have maintenance completed is helpful for planning, what happens when you get busy or miss an appointment? Some providers aren't as forgiving as others.
Some providers also limit you to a small bullpen of approved mechanics or dealerships to have maintenance work completed at. This limitation can be difficult — especially if none of the approved shops are close by.
There are plans that do offer flexibility in both the scheduling and mechanic departments. However, you may have to prove that you not only got the work done, but also paid for it up-front. Essentially, these plans place more responsibility on you to handle the paperwork and reporting end of auto maintenance coverage. And don't count on extra compensation for your time.
Do Car Warranties Cover Maintenance?
Not necessarily — it all depends on the terms of your warranty. That's why it's important to not confuse a vehicle warranty with an auto maintenance coverage plan.
Put simply: They're two different things that serve two different purposes, though they do go hand-in-hand. Auto maintenance coverage plans handle routine car care, while vehicle warranties are for when something breaks.
DriveSmart Warranty Introductory Auto Maintenance Coverage
With our Elite Vehicle Service Contract, an introductory maintenance plan is included for 12 months of the warranty period. We do offer extended auto maintenance coverage plans after the initial time period.
Under an introductory maintenance plan, you receive:
Battery replacement
Cooling system maintenance and lube
Fluid changes
Handheld engine diagnostics checks
Wiper blade replacement
3 oil changes
New brake pads and shoes
Unlike most other maintenance plans, DriveSmart auto maintenance coverage lets you use whatever mechanic you'd like on your schedule. You'll also never front money for any work done — car shops deal with us directly for reimbursement.

Why You'll Love Auto Maintenance Coverage
Whether your car is new or used, auto maintenance coverage helps you protect a major investment and keep it running like a top.
Having auto maintenance coverage means you'll never worry about the small things that keep your car running.
Interested in How a Car Warranty and Maintenance Coverage Benefit Your Vehicle?
Learn more about DriveSmart Warranty's Elite Vehicle Service Contract and introductory maintenance plan!
×
Thank you! An agent will be contacting you shortly.