Swipe for more categories

Best Vehicle For Carrying Dogs
on May 17, 2023
Best Vehicle For Carrying Dogs
on May 17, 2023
Are you a pet owner who loves taking your furry friend along for car rides? If yes, then it's essential to have a vehicle that can comfortably and safely accommodate your canine companion. Whether it's a short trip to the park or a long drive to a weekend getaway, you need a car designed with your furry friends in mind. In this blog post, we will explore the best vehicles tailored to make dog transportation a breeze, ensuring both you and your pet can enjoy the journey without any hassle.
From the legroom, cargo space, and accessibility to special features like dog–friendly climate control, we have your pet's comfort and safety covered. So, buckle up and get ready to discover the ultimate dog-approved vehicles that make for the perfect ride for you and your canine companion.
Safety considerations: Ensuring the vehicle meets safety standards for dogs
When it comes to transporting our furry friends, safety should be at the forefront of our minds. Before choosing the best vehicle for carrying dogs, consider the following safety aspects to ensure a smooth and secure ride:
– Crash-test ratings: Make sure the vehicle in question has received high scores from leading vehicle safety organizations like the NHTSA (National Highway Traffic Safety Administration) and IIHS (Insurance Institute for Highway Safety).
– Anchor points: A vehicle's cargo area should have strong anchor points for securing a pet's travel crate or harness. This will help prevent any movement during transit and minimize potential injury during an accident.
– Ventilation: Good air circulation is essential for your dog's comfort and safety while traveling. Seek vehicles with rear climate control or adjustable vents that can direct airflow toward the cargo area.
– Barrier options: Some vehicles offer optional barriers to separate the passenger and cargo areas, limiting distractions and providing containment in case of sudden stops or accidents.
Taking these safety considerations into account will help ensure your furry co-pilot enjoys a comfortable and secure journey on the road.
Size and space: Appropriate vehicle dimensions to accommodate dogs comfortably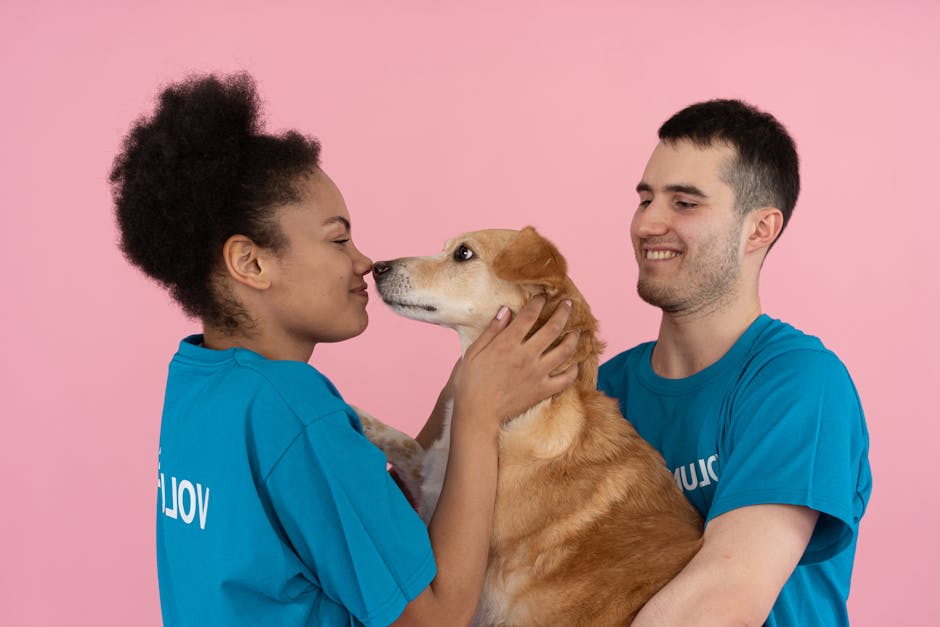 Finding the right vehicle that provides adequate space for your furry friends is essential for their comfort and safety during car rides. It's important to consider the dimensions of the vehicle, particularly in terms of headroom, legroom, and cargo area.
Larger dogs, such as Golden Retrievers or Labradors, will benefit from ample room to stretch and lie down, while smaller dogs will need enough space to avoid feeling cramped. Vehicles with higher ceilings can make it easier for your dogs to access their designated areas without constantly ducking or being uncomfortable.
Additionally, consider vehicles that offer separate cargo areas, as this can help secure your dogs in a safer, more confined space during travel. Typically, SUVs, station wagons, or mini-vans excel at providing the necessary space for dogs in their cargo areas.
Make sure to measure your dogs, and then compare those measurements to the interior dimensions of the vehicles you're considering to ensure a comfortable fit for your canine companions.
Climate control: Importance of proper heating and cooling features for your dog's comfort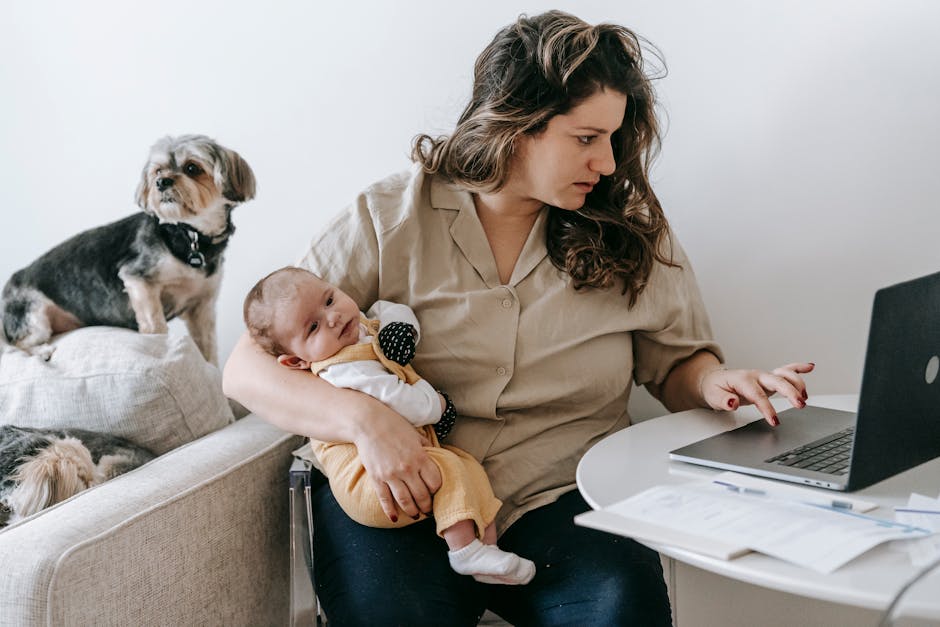 When it comes to keeping your four-legged friend comfortable during long car rides or even short trips around town, climate control is a key feature to consider. Dogs are sensitive to extreme temperatures, and ensuring that their environment is stable and comfortable year-round is essential for their well-being.
During cold winter months, a vehicle with excellent heating capabilities helps keep your dog's muscles relaxed and their body temperature steady. In addition, heated rear seats or the ability to direct warm air towards your dog's crate will make them feel secure and cozy.
Conversely, in the sweltering summer heat, a powerful air conditioning system is vital to prevent overheating and dehydration. Rear AC vents or dual-zone climate control allows you to regulate the temperature independently, ensuring your canine companion remains cool and calm.
Simply put, investing in a car with proper heating and cooling features is a small price to pay for your dog's safety and happiness. With this in mind, prioritize climate control when searching for your perfect pet-friendly vehicle.
Ease of access: Disussing entry and exit points suitable for dogs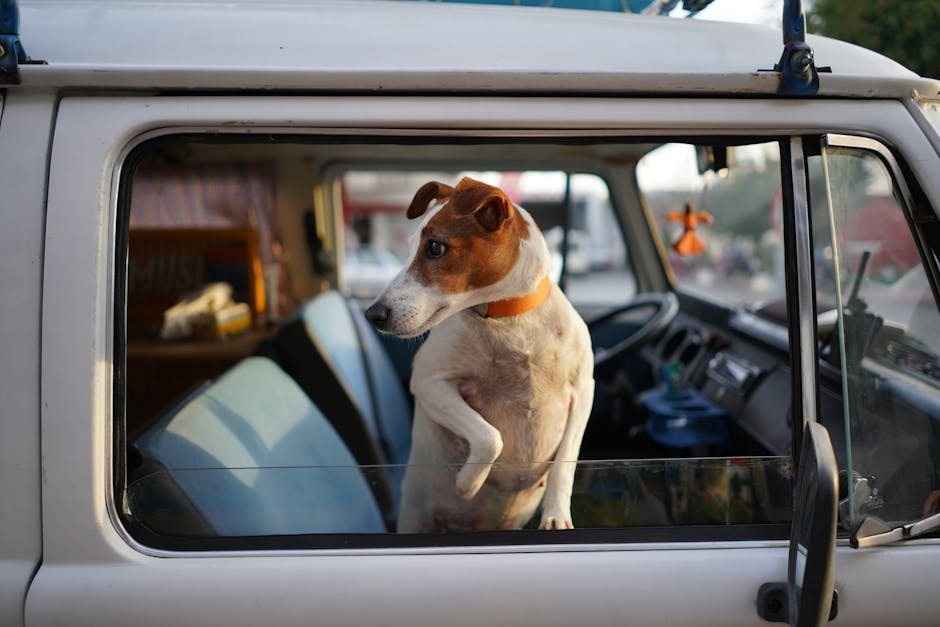 Carrying our furry friends in our vehicles is always a great adventure, but ensuring their ease of access is essential for their comfort and safety. When choosing the best vehicle for carrying dogs, consider entry and exit points that are suitable for dogs of all sizes.
A low step-in height or a level floor with no wheel well intrusion can make it easier for dogs to jump in and out without straining themselves or getting injured. Vehicles with wide door openings, such as minivans, SUVs, or station wagons, can provide ample space for dogs to enter and exit comfortably. Additionally, a low trunk or cargo area with a flat floor allows your four-legged companions to hop in and out without much hassle.
Another aspect to consider is ventilation. Vehicles with sliding rear windows or a panoramic sunroof can provide adequate airflow for your pooch, making the ride comfortable and enjoyable for both of you. Keep these factors in mind when selecting the perfect vehicle for your dog-friendly adventures.
Cargo space and storage: Analyzing options for securing dog crates and storage for supplies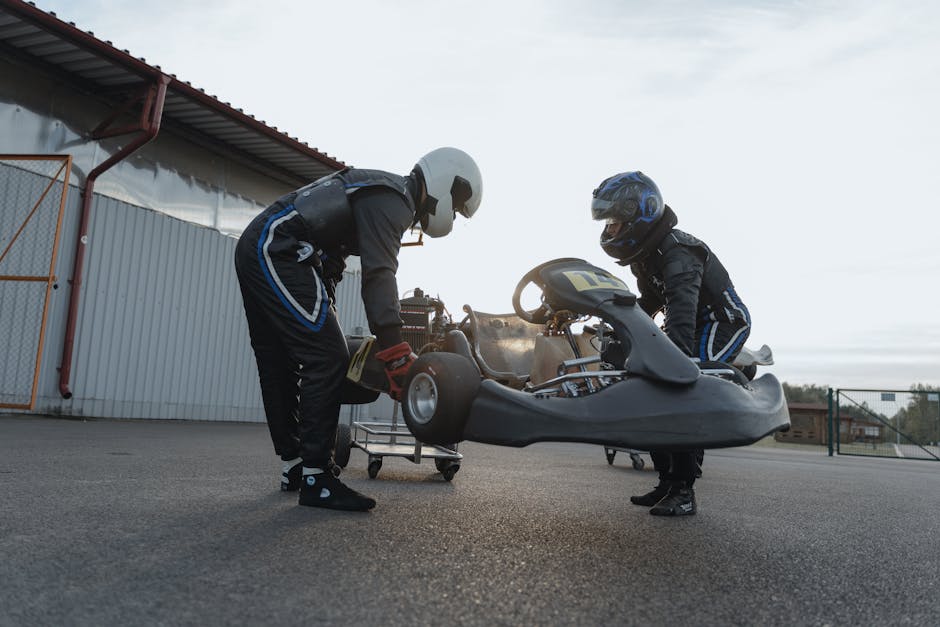 When considering the best vehicle for carrying dogs, it's essential to prioritize cargo space and storage. Ample room ensures that your furry friends have enough space to stretch, and you can securely transport their crates without any hassle. Many SUVs and minivans provide wide and tall cargo areas, which can easily accommodate large dog crates and pet carriers.
In addition to cargo space, the vehicle should be equipped with multiple storage solutions for your pet's supplies, such as collapsible food and water bowls, leashes, toys, and grooming tools. Look for models with clever storage compartments, like underfloor storage bins or seatback pockets, to keep all the essentials organized and within reach.
Additionally, opt for vehicles with easy-to-clean surfaces, as your four-legged companions are likely to leave behind dirt, fur, and the occasional mess during your adventures. Ensuring your car has adequate space and storage is crucial for the comfort and safety of both you and your pets.
Seat materials and durability: Factors to consider, such as stain-resistance and potential for damage from dog claws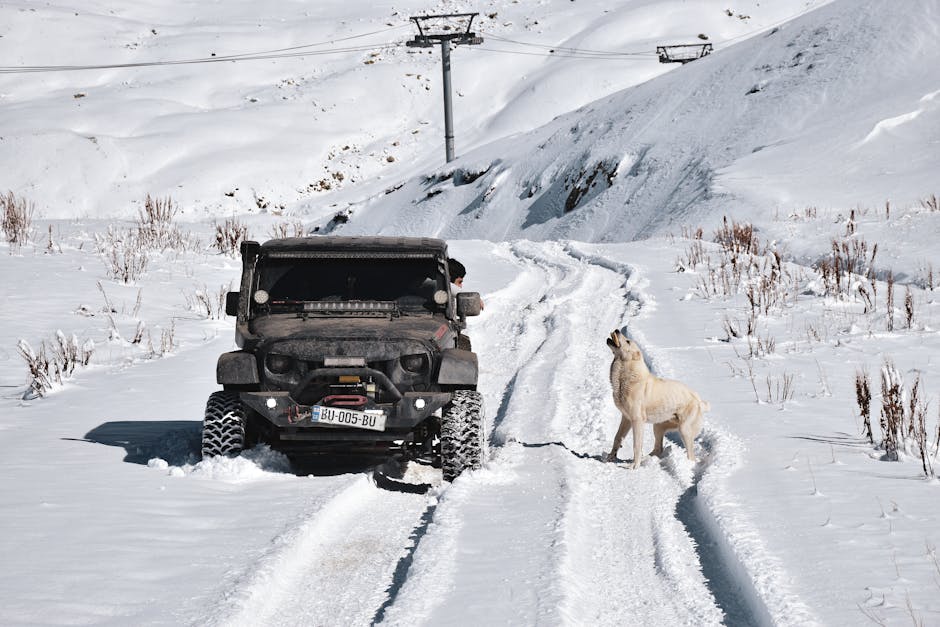 When it comes to seat materials and durability in a dog-friendly vehicle, there are several factors to consider. One crucial aspect is stain-resistance, especially considering the inevitable dirt, hair, and mud that come with transporting your furry friends. Opt for materials like leather, synthetic leather, or quality vinyl as they are easier to clean and generally more resistant to stains than fabric upholstery.
Another factor to consider is the potential for damage caused by your dog's claws. Ensuring the material used in your vehicle's seats is durable and scratch-resistant is essential to preserving your car's interior. Several luxury vehicle brands offer claw-resistant seat materials specifically designed with pets in mind.
Lastly, consider adding additional protective measures, such as pet-specific seat covers, which can be easily removed and washed. These covers not only protect your seats but offer your pet a comfortable and secure spot during the journey.
Off-road capabilities: Vehicles with off-road features for adventurous dog owners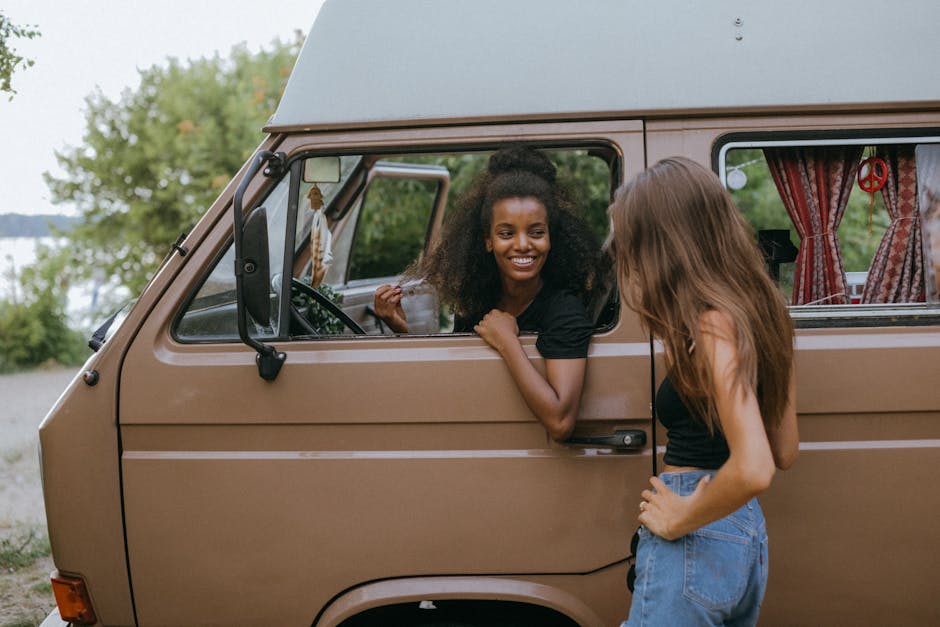 For all the adventurous dog owners out there, finding a vehicle with off-road capabilities is a must to take your furry friends on exciting explorations. Thankfully, many car manufacturers have recognized the need for off-roading vehicles that can accommodate dogs comfortably.
Jeep models, such as the Wrangler and Cherokee, offer ample space and impressive off-roading features, allowing you to safely navigate tough terrains with your canine companions. Another excellent option is the Subaru Outback, known for its spacious interior and outstanding all-wheel-drive system.
In addition to space and off-road prowess, other features to consider include air conditioning vents for the rear seats to keep your pets cool, cargo area tie-downs to secure crates, and rubber floor mats for easy cleaning after muddy adventures.
Whichever vehicle you choose, ensure it meets your needs and provides a comfortable, secure environment for your dogs as you tackle new trails and embark on off-road adventures together.
Fuel efficiency and emissions: Considering environmentally-friendly options suitable for dog owners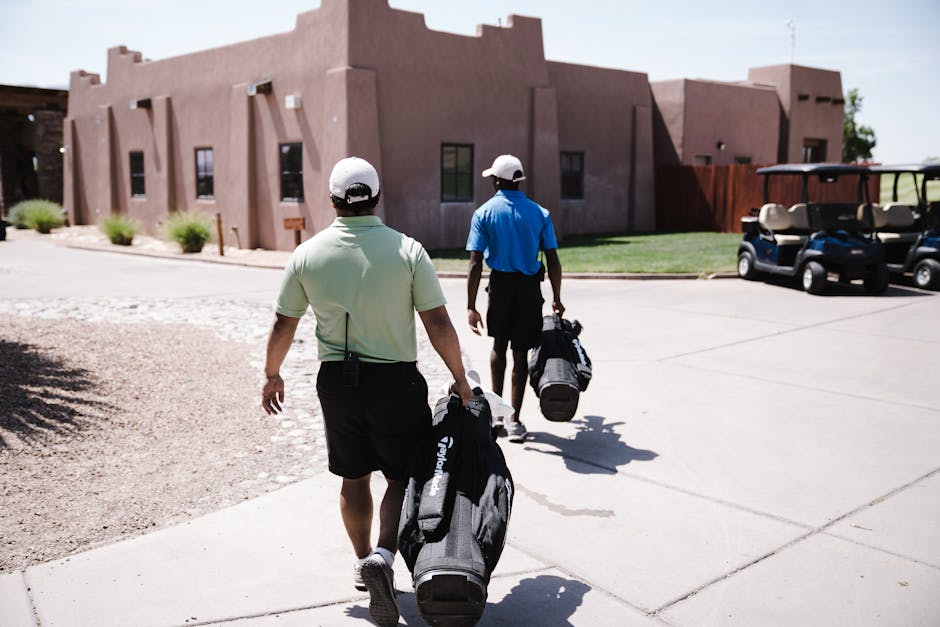 As dog owners, finding the perfect vehicle that provides both comfort for our furry friends and minimal harm to the environment is essential. Fuel efficiency and low emissions are crucial factors to consider when searching for an eco-friendly car.
Luckily, the automotive industry offers a variety of vehicles that not only cater to dog owners' needs but also reduce our carbon footprint. Hybrid and electric vehicles (EVs) are excellent choices when it comes to fuel-efficient dog-friendly cars.
Hybrids combine a traditional gasoline engine with an electric motor, significantly improving fuel efficiency, while EVs completely eliminate emissions by utilizing rechargeable batteries. Numerous hybrid and electric models now feature spacious interiors and foldable rear seats, providing ample space for your canine companions. From hatchbacks to SUVs, selecting a fuel-efficient and dog-friendly vehicle has never been easier.
By considering these environmentally responsible options, we can ensure both the comfort of our pets and a sustainable future for generations to come.
×
Thank you! An agent will be contacting you shortly.