Swipe for more categories

Mechanical Breakdown Insurance vs. Extended Auto Warranty
on April 24, 2019

Mechanical Breakdown Insurance vs. Extended Auto Warranty
on April 24, 2019
There's no doubt that owning a car is expensive. Aside from a large amount of money you will be investing to purchase a new vehicle, regular maintenance is required for cars to continue to function as intended. There is also the large cost associated with unexpectedly breaking down, or internal components failing on your vehicle. While monthly car payments may be manageable for most, the presence of an unexpected breakdown or component failure will set most families back financially. This commonly results in budgeting constraints that could prove detrimental for many, especially those living paycheck to paycheck.
Thankfully, solutions to this issue have been created to help families ensure this hardship won't fall on them. These are offered in the form of Vehicle Service Contracts, often referred to as Extended Auto Warranties, and Mechanical Breakdown Insurance. These plans provide different payment options with varied coverages making both affordable to most.
But, with the vast amount of offerings, which one is right for you?
What is MBI (Mechanical Breakdown Insurance)?
Mechanical Breakdown Insurance (MBI) is coverage car insurance companies offer as protection from high expenses of mechanical component failure for qualified vehicles expenses of mechanical component failure. This insurance is provided by well-known insurance providers such as GEICO and Mercury Insurance. Usually, most providers neglect to offer this form of insurance due to the strict guidelines put in place outweighing the interest from those enrolling in their insurance in the past.
What Does Mechanical Breakdown Insurance Cover?
The level of mechanical breakdown insurance a user is enrolled in will determine the extent of covered repairs eligible on a vehicle. While most components may roll over between plans, some MBI plans will add or remove coverage options depending on the tier of coverage.
Some components offered in the most basic coverage options include:
Engine Components
Electrical Components
Drivetrain
Transmission
Exhaust
Brakes
Mechanical Parts
Again, these offerings may not be included in the base mechanical insurance package. Though, upgraded plans can be purchased to receive the full extent of coverage.
What Doesn't Mechanical Breakdown Insurance Cover?
Mechanical breakdown insurance is typically offered as a "bare-bones" coverage, providing next to no additional benefits to the owner. This is normally due to the inclusion of benefits provided by the insurance company, as the assumption stands that both forms of insurance will be purchased in conjunction with one another.
Mechanical Breakdown Insurance doesn't cover routine maintenance or wear-and-tear caused due to intentional damage. This will omit components such as brake pads, brake shoes, tires, etc.
How Much Does Mechanical Breakdown Insurance Cost?
On average, mechanical breakdown coverage costs around $30 – $100 per year for coverage depending on the insurance provider you are enrolling in. This low cost is joined by a rather large $250 – $500 deductible at the time of the repair, leaving little room for actual savings on most standard repairs. This agreed price may vary based on the vehicle's state, driver, and the make and model enrolled. This shouldn't come as a surprise, as insurance providers themselves are setting the rates and are notorious for increasing or decreasing prices based on those variables.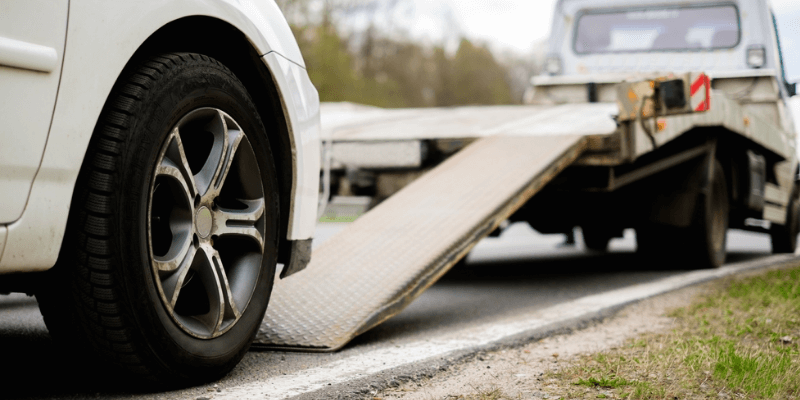 How Do I Qualify for Mechanical Breakdown Insurance?
One of the hardest selling points of mechanical breakdown insurance is the limited window vehicle owners have to enroll their vehicle for coverage. While enrollment times may vary depending on the provider, most common companies only offer protection for vehicles 15 months old and newer. Odometer miles play a determining factor as well, as vehicles over 15,000 miles or more are disqualified from coverage. If the vehicle is enrolled for coverage within the qualifying period, the vehicle may be renewed for 6 to 7 additional years, or 100,000 miles (whichever one comes first).
Is Mechanical Breakdown Insurance Worth it?
When considering the type of vehicle you are driving, as well as the type of driver you are will play an extensive factor in the worth of mechanical breakdown insurance. If used effectively, mechanical breakdown insurance can provide a substantial amount of savings from larger repairs that could easily exceed thousands of dollars. Unfortunately, strict enrollment times create a hard sales point for those offering this insurance as most new car warranties cover similar components for the first 36,000 miles.
What is an Extended Auto Warranty?
An Extended Auto Warranty is vehicle coverage that provides protection for electrical and mechanical breakdowns during the period of enrollment. While some dealerships offer extended warranty coverage at the time of purchase, most extended auto warranties are offered by third-party companies. Thanks to the budding nature of the industry, extended auto warranty providers are numerous as opposed to the limited offerings offered for mechanical breakdown insurance.
What Does an Extended Auto Warranty Cover?
Much in the same way mechanical breakdown insurance offers a variety of tiers of coverage, an extended auto warranty provides different plans depending on the extent of coverage. These plans will often have unique names and will carry the requirements needed for enrollment. The extent of coverage, and the age of the car will determine the price and length of the contract.
Standard components covered include:
Cylinder Block & Heads
Drivetrain
Engine Components (Timing Belts, Timing Gear, Pistons)
Cooling System
Transmission
Brakes
Considering the level of coverage you are enrolling in, more or less component coverage will be offered. Even with that said, most of the parts listed above are offered in all plans including a majority of base plans.
When determining the extended auto warranty provider you are enrolling in, you may receive certain benefits simply for purchasing coverage which may sway your decision. Some providers, such as DriveSmart, offer a multitude of additional benefits available to the enrollee after signing up.
These Include:
Towing Assistance
Car Rental Assistance
Roadside Assistance
Trip Interruption Coverage
Included Introductory Maintenance
What Doesn't an Extended Auto Warranty Offer?
Unfortunately, an extended auto warranty cannot offer everything by itself. While extended auto warranties cover internal components from failure, they will not cover these same parts in the event of an accident or collision. This is why it is important to enroll with a reputable auto insurance company to provide collision, and comprehensive coverage required to protect a vehicle fully.
Included Introductory Maintenance
Oil Changes, Brakes, Batteries
+ more
!
How Much Does an Extended Auto Warranty Cost?
One of the biggest competitive points used against extended auto warranties is the large cost required to be put down at the time of enrollment. This cost can average anywhere from $1500 – $2500 for the extent of the policy, a cost most individuals don't have at one time. Luckily, most providers have shifted to easily affordable payment plans that work around the consumer's budgetary needs. These payments typically hover around the low $100 monthly price point. On top of that, deductibles are typically fixed at $100 regardless of the repair. This allows enrollees to easily afford repairs at a moment's notice, as opposed to scrounging to find the $250-$500 deductible required by mechanical breakdown insurance.
How Do I Qualify for an Extended Auto Warranty?
Unlike the strict guidelines put in place from mechanical breakdown insurance providers, extended auto warranties are offered for a variety of vehicles at varied qualifications. Plans may allow for a lengthier age of coverage, but lower miles, or vice versa. It all depends on the service you are enrolled in. Listed below are examples of DriveSmart Warranty plans and their requirements for enrollment:
Powertrain Plus
The Powertrain + coverage plan offered by DriveSmart requires vehicles to be 13 years old or newer, and not exceed 175,000 miles.
Advantage
The Advantage coverage plan offered by DriveSmart requires vehicles to be 11 years old or newer, and not exceed 110,000 miles.
Elite
The Elite coverage plan offered by DriveSmart requires vehicles to be 7 years old or newer, and not exceed 60,000 miles.
While this is just a singular example of an extended auto warranty provider's qualifications, the requirements listed are mostly similar throughout the industry. These plans are meant to cover vehicles after the limited warranty runs out, allowing for coverage throughout the life of a vehicle. This will protect older vehicles that are prone to frequent breakdowns and mechanical failure.
Are Extended Auto Warranties Worth It?
Much like mechanical breakdown insurance, extended auto warranties are situational depending on the person and vehicle driven. Unlike an MBI, however, aged vehicles are eligible for coverage. Since older and most used vehicles are disqualified from receiving coverage through an MBI, an extended auto warranty would be the perfect alternative. Enrollment could potentially save an owner hundreds to thousands on car repairs, as well as receive included benefits such as roadside assistance and rental assistance that would otherwise not be offered.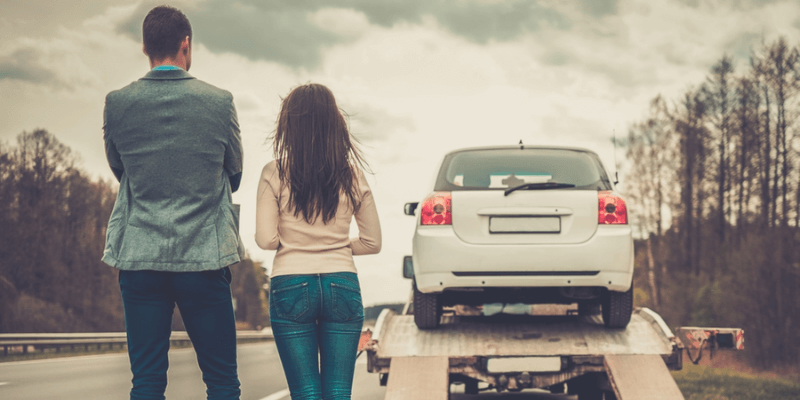 What is Better; an Extended Auto Warranty, or Mechanical Breakdown Insurance?
Regardless of the type of vehicle you are driving, mechanical and electrical issues are going to happen. No matter how well you take care of your vehicle, parts will degrade and repairs will be required. While a new car is less likely to run into issues within its first few years, a vehicle several years old is at risk of component failure at any moment.
The Pros and Cons of Mechanical Breakdown Insurance
Pros
Low Yearly Price
An MBI will boast a low yearly rate of only $30 to $100, depending on the provider of the insurance. This low cost will allow more room for expenses in other areas as needed.
Large Brand Names
Thanks to offerings from companies such as GEICO, Allstate, and Progressive, most consumers will be familiar with these brands through their marketing and reputation over the years. This will also increase to odds of bundling coverage through the same company.
Extension of Coverage
If you are timely enough to cover your vehicle when it is still eligible, you can renew your MBI contract for up to 6 to 7 years or up to 100,000 miles. This will all you to cover any unexpected repairs along the way.
Cons
Limited Eligibility
Thanks to the offering of mechanical breakdown insurance exclusively to vehicles 15 months old and newer with under 15,000 miles, a majority of vehicles will not be eligible for this coverage. Those that are eligible are already covered by their manufacturer warranty which offers similar protection at no additional cost.
High Deductible
High deductibles are standard in mechanical breakdown insurance, with deductibles varying from $250 – $500. After only four repairs you are already exceeding the cost of the average extended auto warranty, causing a significant loss in money.
No Additional Benefits
Thanks to its coupling with auto insurance, most mechanical breakdown insurance policies don't include any additional benefits to the consumers. This will require you to rely on the extremely limited included benefits that are offered with the enrollment of auto insurance, or purchase a separate roadside assistance package from companies such as AAA. This will cause the low cost of an MBI to increase significantly.
The Pros and Cons of an Extended Auto Warranty
Pros
Extensive Eligibility
An extended auto warranty provides coverage for vehicles up to an extended period. Like the above example, DriveSmart offers coverage on vehicles up to 13 years old. Since vehicles don't normally begin experience component failures until around 100,000 miles, you'll receive coverage when you really need It.
Additional Benefits
An additional benefit is a staple to the offerings provided by extended auto warranties. These benefits typically include: roadside assistance, trip interruption, car rental assistance and more.
Low Deductible
While MBI deductibles are excessively high staying in the $250 – $500 range,  extended auto warranties provide lower deductibles typically never exceeding $100. In some cases, extended auto warranty providers will offer plans with a $0 deductible if you meet the qualifying requirements.
30-Day Refund Period
All newly enrolled coverage allows for a 30-day review period where the enrollee is entitled to a full refund. This is a no-hassle service and is processed quickly after the time of the request.
Cons
Oversaturation
Due to the success of extended auto warranties over the years, there has been a large number of companies entering the industry. This could lead to confusion as most use the same offerings, or offer themselves as similar services. Though, this competition may work out in your favor, as companies such as DriveSmart include introductory maintenance with the enrollment of a plan. Setting themselves apart from the standard of the rest of the industry.
Online Claim Systems Are Not As Common
Most extended auto warranties don't offer an option to file claims online. Instead, claims will need to be made over the phone by calling the 800 numbers provided on the back of the policy/membership card.
The Verdict
While enrolling in mechanical breakdown insurance may sound enticing when purchasing a new vehicle, it will rarely be used for issues that aren't already covered by the car's included warranty. Additionally, most vehicles do not begin showing signs of major component failure until after the vehicle has reached 100,000 miles. This renders any MBI enrolled on a vehicle useless, as coverage does not extend past the 100,000-mile mark.
However, extended auto warranties were developed with long-term coverage in mind. Allowing for extensive coverage times, enrollment well into a vehicle's lifecycle, and complete component coverage. This will allow users to enroll in both their new and used vehicles for protection when they need it most.
Additionally, the benefits provided through an extended auto warranty significantly outweigh the limited (to non-existing) coverage provided through an MBI. For someone enrolling with a Mechanical Breakdown Insurance, three forms of protection will need to be placed on a vehicle in order to match the offerings provided through an extended auto warranty. This is due to the exclusion of any form of roadside assistance provided through the MBI, and the extremely limited offering provided through enrollment in the insurance. Typically, adding this additional coverage increases the cost of owning mechanical breakdown insurance, often exceeding the price of enrollment with an extended auto warranty.
In the end, the cons outweigh the pros for a mechanical breakdown insurance, making an Extended Auto Warranty the optimal choice for vehicle protection.
×
Thank you! An agent will be contacting you shortly.