Swipe for more categories

Car Accident
on October 10, 2018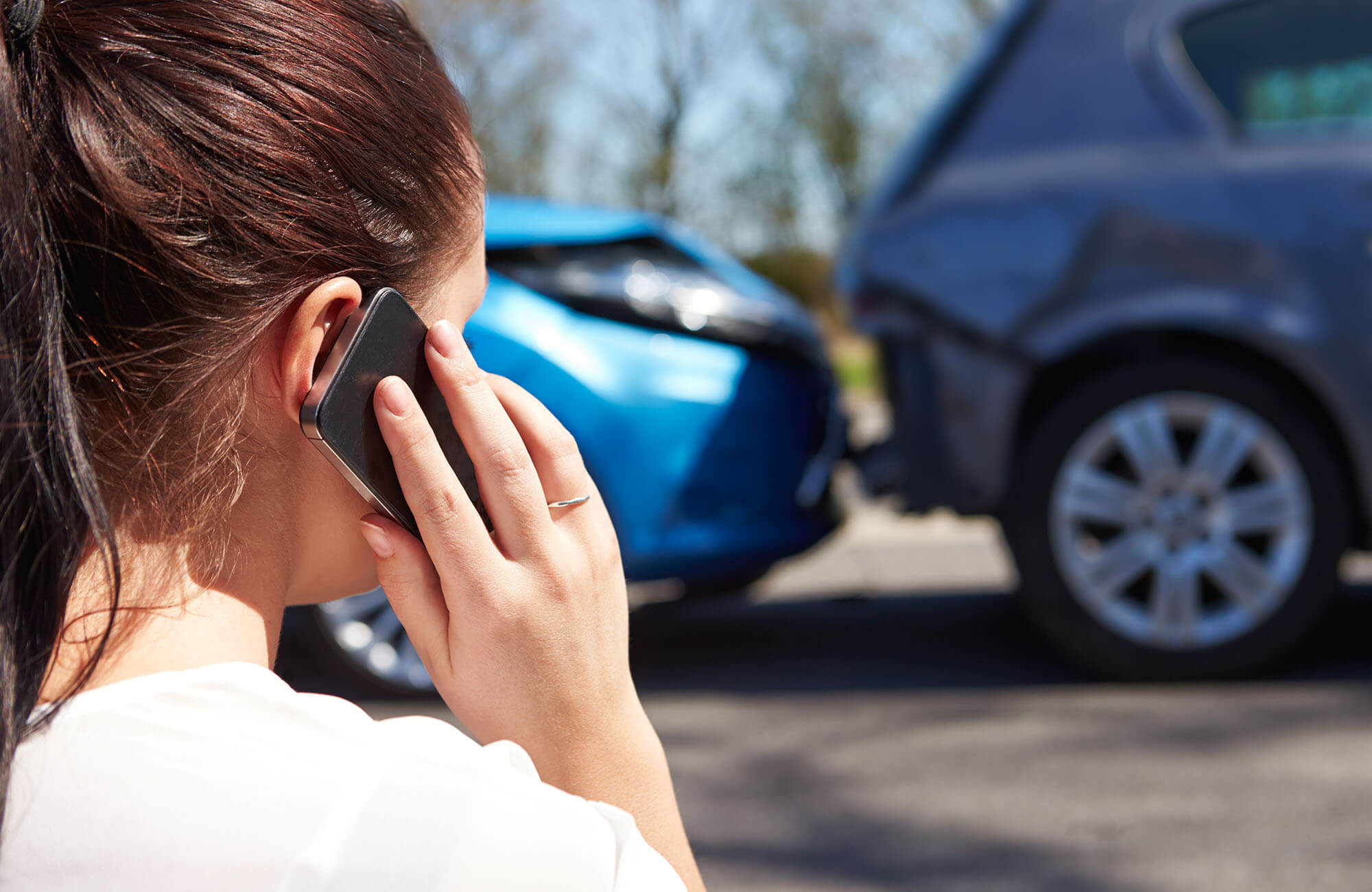 Car Accident
on October 10, 2018
If you're like most Americans, you probably rely on your car to get you to and from basically anywhere you need to go. Whether it would be work, the grocery store, or even to your best friend's house – your car is what keeps your life moving. With so many people relying on their vehicles, it comes as no surprise that motor vehicle deaths in the United States have dramatically risen over the last 100 years. According to the National Highway Traffic Safety Administration (NHTSA), an agency of the U.S. Executive Branch which specializes in car accident reports, 37,461 people were killed in a car accident in 2016 – an average of 102 people per day.
The causes for such accidents vary in several ways ranging from poor weather conditions, overused high beams, to texting and driving, or even due to sleep deprivation. In fact, the NHTSA reported that in 2013 alone, drowsy driving was responsible for 72,000 crashes & 800 deaths. Although it should be noted that some sources such as AAA's Foundation for Traffic Safety claim these numbers are underestimated and there had been 6,000 fatalities rather than only 800. Read more about falling asleep at the wheel.
However, despite the chances of a car accident being so high, most Americans wouldn't even consider giving up their car for a "safer" method of transportation. With that said, it's crucial for any driver to know what to do after a car accident if they find themselves in one.
What to Do in a Car Accident
1. Stay Calm and Pull Over
If you ever get into a car accident, the most important thing to do is stay calm. Pull your vehicle over to the side of the road and ensure that you are parked in a safe location. Engage your hazard lights in order to make those passing more aware of you. While most car accident injuries happen as a result of the crash itself, many drivers (and even police officers) have actually been struck by other drivers unaware of their presence passing by.
2. Contact the Police
It is always in the best interest of both parties to call the police and report the accident regardless of whether it was a serious crash or minor accident. A police officer will arrive at the scene and create a car accident report for you. You will need to provide your license and vehicle registration. Your car accident report is crucial and without it, you will not be able to pursue an insurance claim in most cases.
Note: If any party involved in the crash is found to have broken the law and/or is in possession of expired documents, legal action may be taken by the responding officer.

3. Exchange Information
As you wait for police to respond to your call, be sure to exchange contact information with the other party. You should always receive the following information from the other party:
Their full name
Their license plate number
Their insurance company
Their insurance policy number
You will want to provide them with the same information, so always keep an insurance card in your wallet or glove box for quick reference.
4. Document Damage
If there was any damage done to your vehicle, document this damage through both photo and video. You will want to make copies of it and secure those copies somewhere safe that you are certain won't get lost. While we hope that your insurance company will cooperate with you as well as the other party involved, you should always be prepared in the event that your insurance company is unwilling to process the claim, or the other party involved is not being completely truthful.
5. Notify Your Insurance Company
Your insurance company will require the following information:
Names of the parties involved
Photos of the damage
The insurance information of the other party
The police report
Depending on your insurance company and its policies, you may be required to submit additional documents.
6. Have Your Car Repaired
The most frustrating part of being in an accident is getting a tow truck service for your vehicle and then getting it fixed . Depending on the damage, you could be without your car for a couple weeks. Therefore, it is very important to follow all these prior steps, as the process of getting your car repaired starts the second after the accident.
Confirm with your mechanic that your airbag system is fully functional. Thousands of lives are saved each year thanks to airbags deploying during a car accident. If your vehicle's dashboard is displaying an airbag light indicator, immediately have it checked out and try not to drive until it's fixed.
We know it may be nerve-wracking but, this traumatic event will pass, and you must keep moving forward. One of the most frustrating things about waiting for a vehicle repair is losing that reliable transport to and from where you need to go. Car accidents are unpredictable and non-intentional, hence why they are called accidents.
Included Introductory Maintenance
Oil Changes, Brakes, Batteries
+ more
!
×
Thank you! An agent will be contacting you shortly.