Swipe for more categories

What Is Vinyl Wrap For Cars
on July 19, 2023
What Is Vinyl Wrap For Cars
on July 19, 2023
A revolution in car customization is upon us and it's called vinyl wrapping. This innovative technique lets you completely transform the look of your vehicle without a time-consuming and costly paint job. But what exactly is vinyl wrap for cars?
In essence, it is a large, adhesive decal that covers the exterior of your vehicle. Developed from high-quality, thin vinyl, these wraps are meticulously applied to adhere tightly to your car's surface, instantly updating its aesthetic appeal. But the magic of vinyl wrapping goes far beyond mere appearance.
Not only is it a popular choice among car enthusiasts looking to personalize their rides, but businesses that rely on fleet vehicles also find great value in it. Amongst the many benefits, the flexibility, protection, and cost-effectiveness of this technique are hard to beat.
Immerse yourself as we delve deeper into the fascinating world of vinyl car wraps, transforming the ordinary to extraordinary.
The Origin and History of Vinyl Wrapping…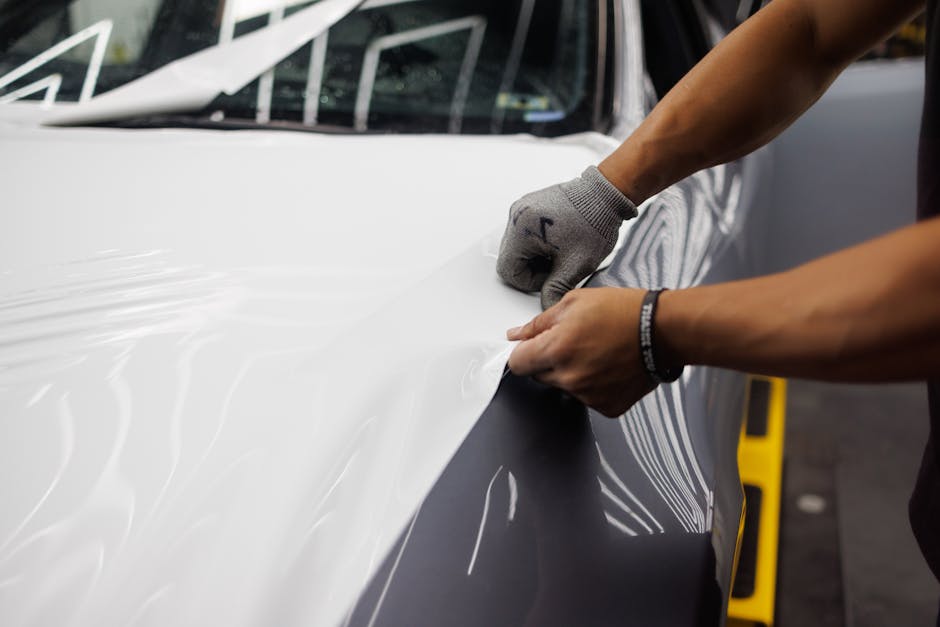 Photo by Auto Records on Pexels
The origin of vinyl wraps for cars can be traced back to the 1950s when taxis started using them as advertising tools. Over time, the use of wraps expanded from just taxis to buses, trains, and eventually, personal cars.
In the 1980s, vinyl wraps became available to a wider audience as they became more affordable and easier to apply. It was during this time that the industry started seeing rapid innovation in materials and techniques used for wrapping, which paved the way for more customization options.
Vinyl wrapping has come a long way since. Today, it is not just an advertising tool but a stylish way to alter a car's appearance while simultaneously providing some protection to the paint underneath.
This method is now a sought-after service by car enthusiasts and casual owners alike, proof that vinyl wrapping has etched its mark in automotive history.
The Types of Vinyl Wraps for Cars…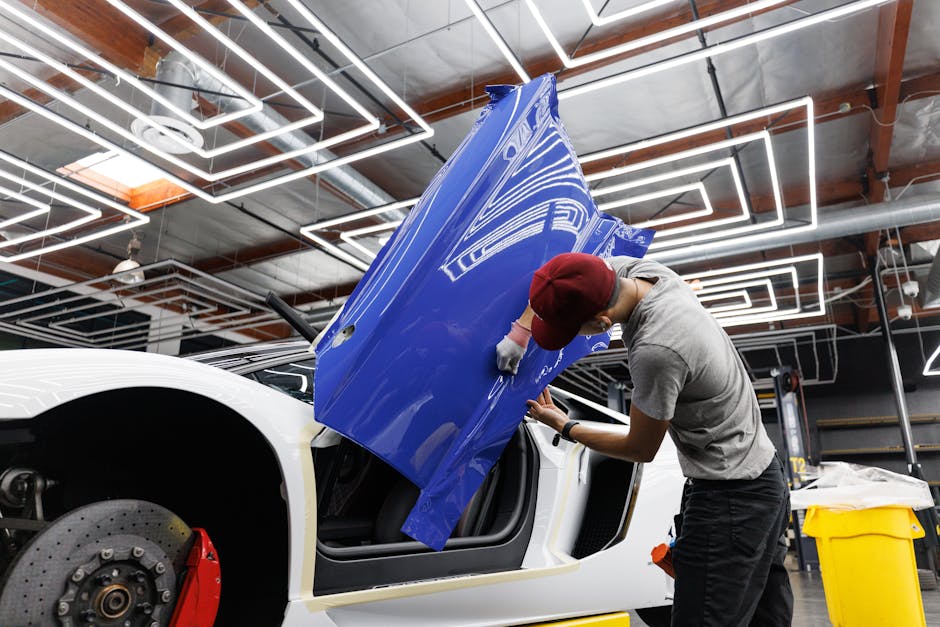 Photo by Auto Records on Pexels
Vinyl wraps for cars come in a variety of types, each offering their own unique aesthetic.
Cast Vinyl is popular for its durability and flexibility, which makes it ideal for long-term use and application onto complex surfaces.
Calendared Vinyl is a thicker, less conformable material, best suited for flat surfaces and ideal for shorter-term applications.
Carbon Fiber Vinyl can create a stylish and striking effect, transforming a vehicle with a distinctive, high-end feel.
Matte Vinyl delivers a sleek, trendy look that dispels all notions of glossiness, making it very sought after today.
Metallic Vinyl brings a sparkling effect that captures attention in any light.
Finally, there's Chrome Vinyl, which offers a mirror-like finish for the ultimate reflection of sophistication. Each type of vinyl brings its own flavor to the design palette, providing a multitude of choices for car customization.
Reasons People Choose Vinyl Wrapping…
When it comes to car aesthetics, vinyl wraps have grown significantly in popularity due to a myriad of reasons.
One primary reason is personalization. Car enthusiasts and companies alike are able to customize their vehicles to their liking. You can choose from a wide array of colors and patterns or even design your own.
Beyond aesthetics, vinyl wraps are also favored for their protective qualities. Acting as a shield, a vinyl wrap protects the car's original paint from scratches and chips, eventually maintaining the vehicle's resale value.
Another compelling reason is cost-effectiveness. Compared to professional paint jobs, vinyl wraps are substantially cheaper yet still offer dynamism and uniqueness to your car's appearance.
Lastly, the ease of application and removal is an added bonus. As one's taste or preference changes, the vinyl wrap can be conveniently changed, providing the feasibility of a new look whenever you please.
The Durability and Lifespan of Car Vinyl Wraps…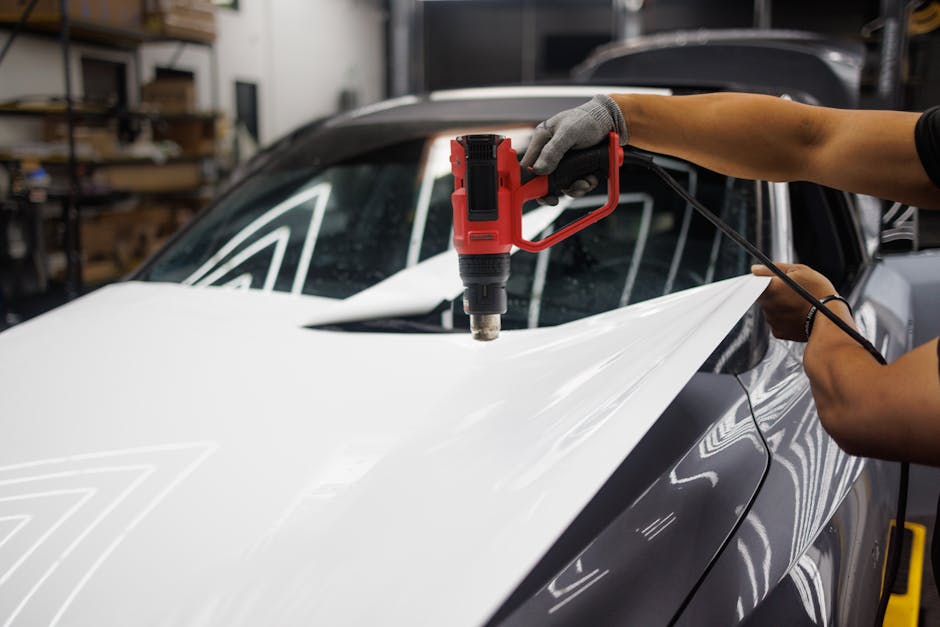 Photo by Auto Records on Pexels
Vinyl car wraps, like any other element of your vehicle, require care and regular maintenance. However, the lifespan of a vinyl wrap surpasses paint jobs by a wide margin.
Typically, professional-grade vinyl wraps can last between five to seven years. This longevity is dependant on a variety of factors. Is the vehicle garaged or exposed to harsh weather conditions? How often is it driven and cleaned?
Exceptionally well-cared-for vinyl wraps have been known to last up to ten years. The vinyl not only gives your car an enhanced visual appeal, but also serves as a protective layer against scuffs, dings, and other minor damage.
Regular cleaning and the use of specific vinyl-friendly products can considerably extend your wrap's durability. Thus, your investment in car wrapping not only brings aesthetic advantages but long-term practical benefits.
The Process of Applying a Vinyl Wrap to a Car…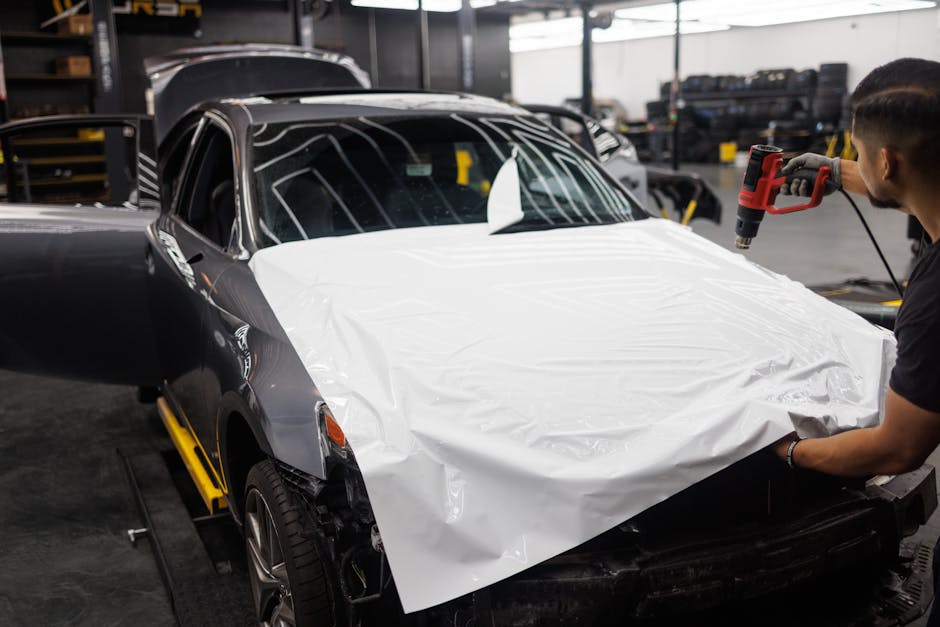 Photo by Auto Records on Pexels
The vinyl wrap application starts with a thorough cleansing of the car's exterior to eliminate dust, debris, and resins. Once cleaned, the vinyl film is meticulously positioned and stretched over the vehicle's contours, then gently heated until it adheres smoothly to the car's body.
This process is time-consuming and requires significant precision and skill, normally accomplished by professionals. The vinyl can be adjusted and repositioned during installation, catering adjustments to avoid air bubbles under the surface.
The final step involves a post-heating process, essential to setting the wrap, making sure the adhesive bond is strong and durable for the long run. The outcome is a seamless, impeccable vinyl wrapped car. That's a fresh new look which is thoroughly cost-efficient, yet without compromising the original paint job underneath.
The Cost of Vinyl Wrapping Your Vehicle…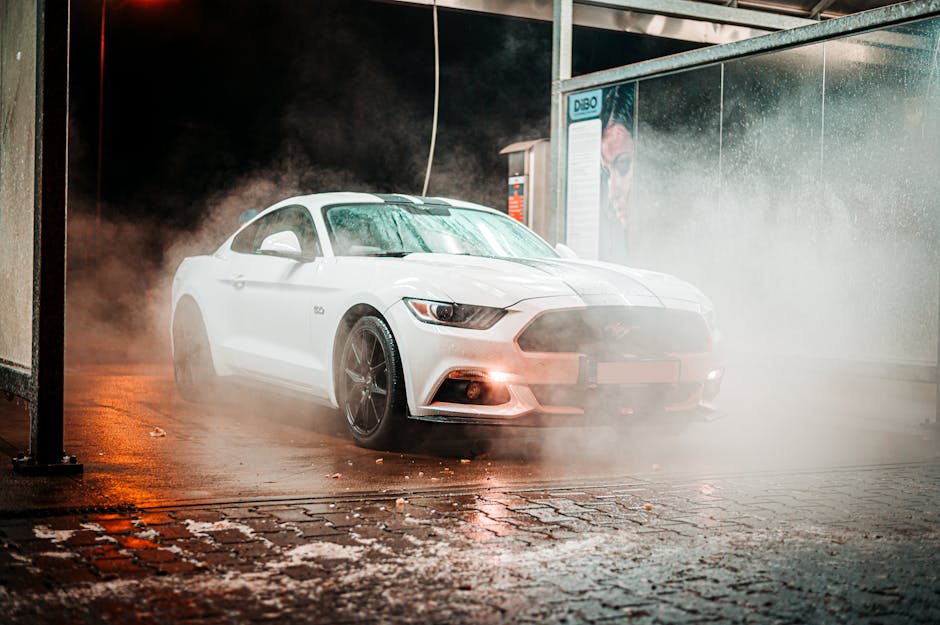 One key aspect that every car owner interested in vinyl wrapping their vehicles must consider is cost. The cost of wrapping a car varies depending on several factors. Firstly, the size of your vehicle plays a significant role in determining the cost — larger vehicles require more vinyl.
Secondly, the type of wrap. Some wraps are more expensive due to their unique textures and designs, while others are less costly. Standard colors and finishes tend to be more affordable.
Lastly, professionals who offer these services may charge differently based on their proficiency and location. Precise estimates don't come easily; however, the typical range is usually between $1,500 and $5,000.
Note that these costs are often all-inclusive, covering the wrap material, the labor involved in wrapping, and sometimes a warranty. Remember, the end result should justify the expenditure.
Pros and Cons of Vinyl Wrapping Instead of Painting…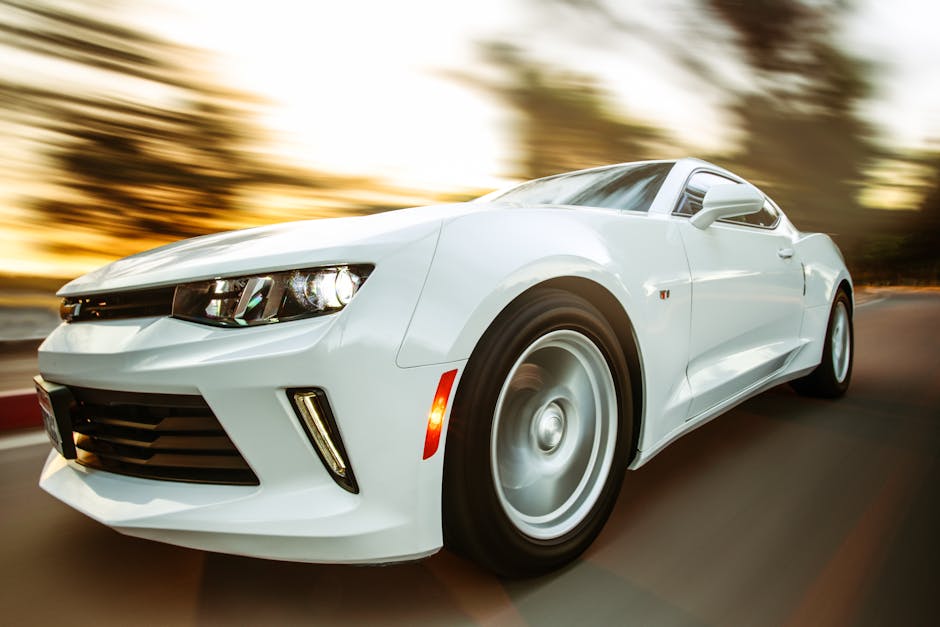 Photo by Jesse Zheng on Pexels
Pros of Vinyl Wrapping:
Several benefits come with vinyl wrapping your car. The primary one is the vast array of customization options, surpassed only by your creativity. The process is also less time consuming, and a professional can usually accomplish the task within a few hours. Moreover, vinyl wraps provide a protective layer to the car's original paint, ensuring its preservation for a long time.
Cons of Vinyl Wrapping:
Despite the above advantages, vinyl wrapping does have its concerns. Handling complex shapes and corners can be challenging, causing cuts and tears in the wrap. It's not as durable as paint and can quickly get scratched or dented. Also, the quality of wraps and installation can vary significantly, potentially leading to visibility issues with the wrap. Lastly, a poorly applied wrap can damage the original car paint during removal.
Tips for Maintaining a Vinyl Wrapped Car…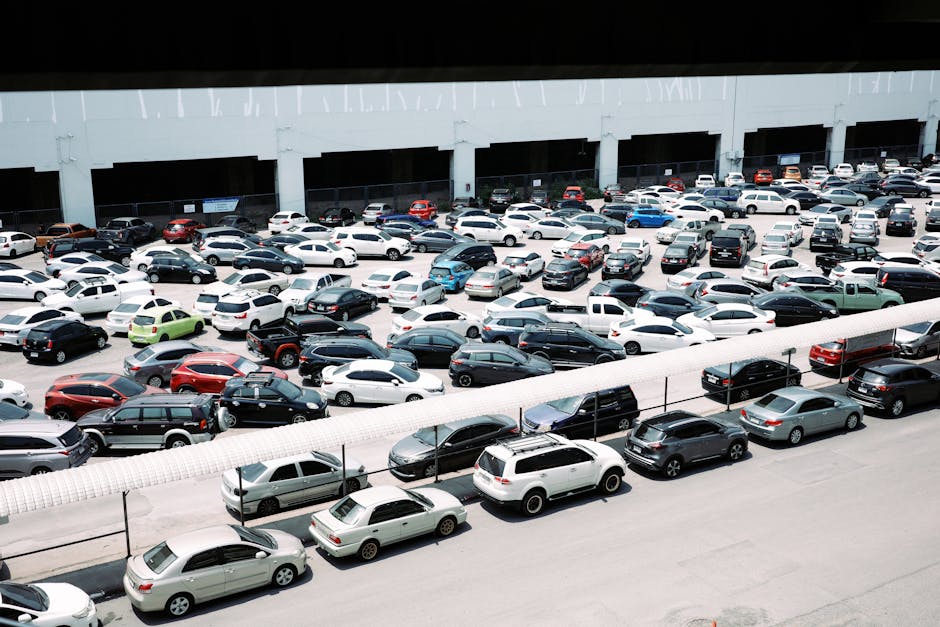 Keeping a vinyl wrapped car in peak condition requires regular and careful maintenance.
One key tip is to hand wash your vehicle as much as possible. Automated car washes may utilize harsh brushes or powerful water jets which could potentially damage or peel off the vinyl wrap. Using a soft sponge and gentle cleaning solutions can help prevent potential damage.
Also, avoid parking in direct sunlight for prolonged periods. Sun exposure can lead to the fading or warping of the vinyl wrap. Therefore, try to park in shaded areas or use a car cover when necessary.
Last but not least, always remember to dry your vehicle thoroughly after each wash. This prevents water spots and streaks from forming, which can damage the overall appearance of your vinyl wrap. In conclusion, a little effort goes a long way in maintaining a vinyl wrapped car.
×
Thank you! An agent will be contacting you shortly.