Swipe for more categories

Tesla Car Facts
on July 5, 2023
Tesla Car Facts
on July 5, 2023
When it comes to revolutionary electric cars, one name that undeniably stands out is Tesla. Since its inception, Tesla Inc., led by its innovative and enigmatic CEO, Elon Musk, has taken the world by storm with its groundbreaking electric vehicles. Tesla's futuristic design and top-notch auto-tech have made it a trendsetter in the auto industry. Furthermore, its commitment to sustainable energy solutions has positioned it as an industry leader in the ecological revolution. The purpose of this blog post is to enlighten you on some remarkable facts about Tesla cars, their design, technology, performance, and the company's idiosyncrasies. Buckle up as we embark on an electrifying ride through the fascinating world of Tesla.
with a brief overview of Tesla, its objectives, and what sets it apart from other car manufacturers.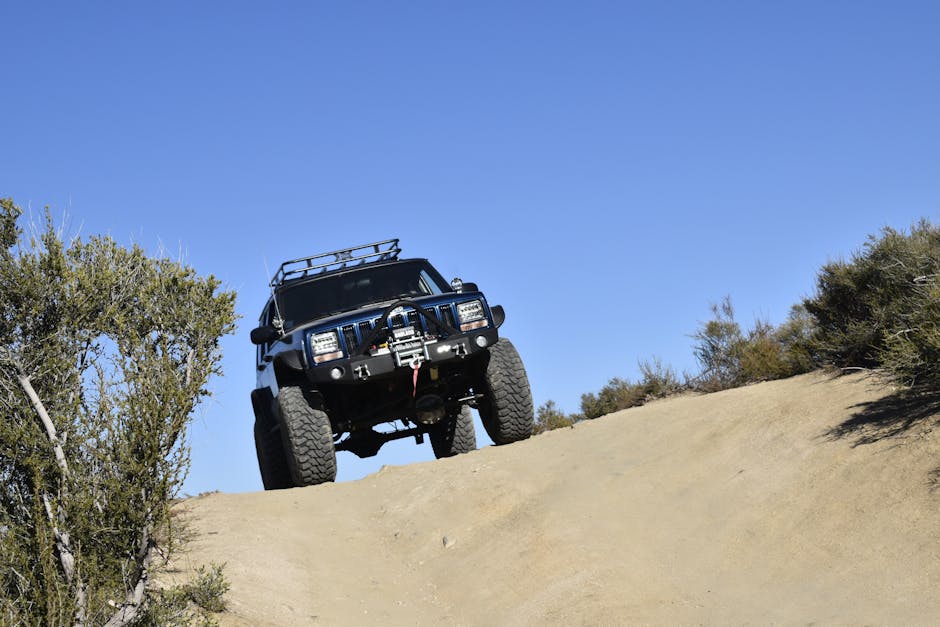 Tesla Motors, Inc., an innovative player in the auto industry, was launched in 2003 with the primary objective of producing electric vehicles (EVs) that did not compromise on performance, safety, or utility. Unlike traditional car manufacturers, Tesla's sole focus is on EVs, combined with clean energy solutions.
What sets Tesla apart is their command over electric powertrain technology. While other manufacturers are trying to accommodate electric power into their existing models, Tesla designs and builds electric cars from the ground up.
Another distinguishing feature is Tesla's direct-to-consumer sales model, which is a stark contrast to the dealership model utilised by most auto manufacturers. Through this approach, Tesla is looking to redefine not only what a car can be, but also how it can be sold and serviced.
(Tesla's Inception)
Tesla Inc., formerly Tesla Motors, was conceived in 2003 by Martin Eberhard and Marc Tarpenning. Its mission from the inception was simple yet substantial: to prove that electric cars can be better, quicker, and more fun to drive than gasoline vehicles.
In mid-2004, the charismatic entrepreneur Elon Musk took the reigns as chairman, pouring in a substantial amount of his own fortune to keep the ambitious project alive. Musk's involvement with Tesla catapulted the company's popularity.
Tesla's emergence was synonymous with a paradigm shift. Never before had a company attempted to combine sustainable energy and transport with such audacity and success. Today, Tesla sits at the forefront of electric mobility, rewriting the automotive industry's rules and instigating a widespread electric revolution. The inception of Tesla was the dawn of a new era that continues to innovate and expand today.
the establishment of Tesla, who founded it, and what its original vision was.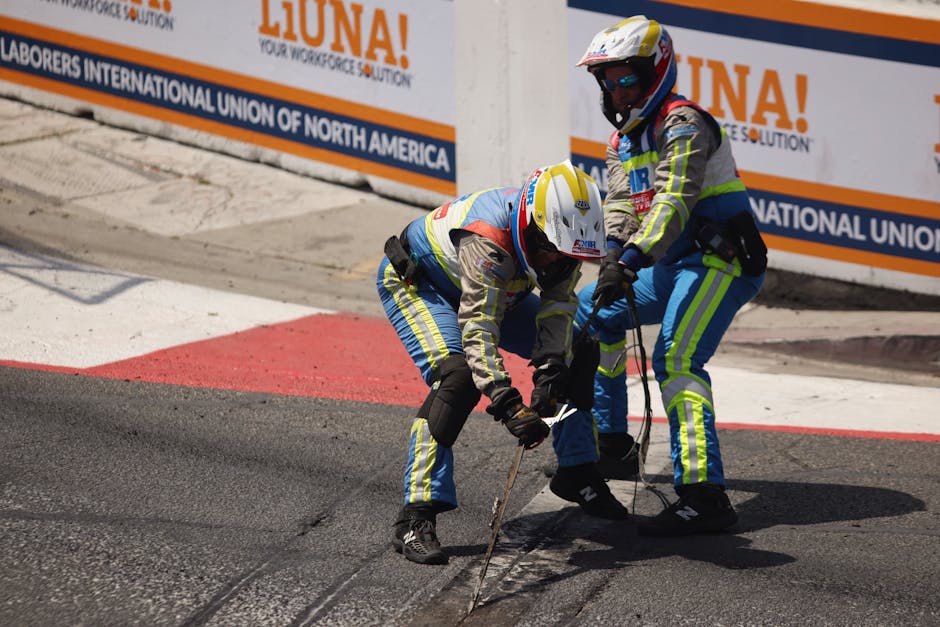 Tesla Inc. was established in July 2003, borne out of the bold ambitions of engineering duo Martin Eberhard and Marc Tarpenning. They sought financial backing from a series of investors, most notably PayPal co-founder Elon Musk who invested $6.5 million in initial funding.
The driving force behind Tesla's inception was the quest to expedite the world's transition from fossil fuel-run transportation to sustainable energy sources. Its original mission statement: "To create the most compelling car company of the 21st century by driving the world's transition to electric vehicles."
As early as 2006, Tesla's Roadster prototype drew much attention, making it clear that this company was ready to challenge the way we perceive transportation, shifting from conventional to extraordinary.
(The First Tesla Car)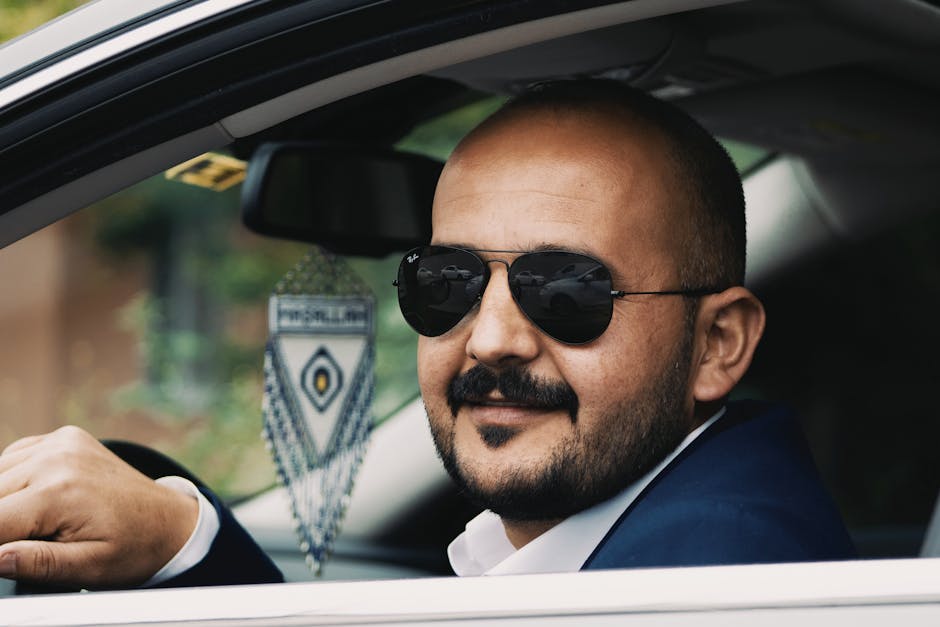 The very first Tesla car emerged in 2008, revolutionizing the auto industry. It was called the Roadster, a fully electric vehicle that boasted incredible specs that high-end combustion engine sports cars could only dream of. The Roadster was a power packed convertible, capable of accelerating from 0-60 mph in less than 4 seconds while providing an impressive 245 miles per charge.
The design was based on the Lotus Elise chassis, but the heart was all Tesla. Housing over 6,800 lithium-ion cells, the Roadster set new standards for electric vehicles. Its innovative technology and design paved the way for the future models of Tesla. It was a leap forward in proving an electric car's viability in the practical world, marking a pivotal point not just for Tesla, but for the entire automotive industry. The Roadster's success laid the foundation for Tesla's mission towards sustainable transport.
dive into the first-ever Tesla Car, the Roadster, its features, its impact, and how it revolutionized the auto industry.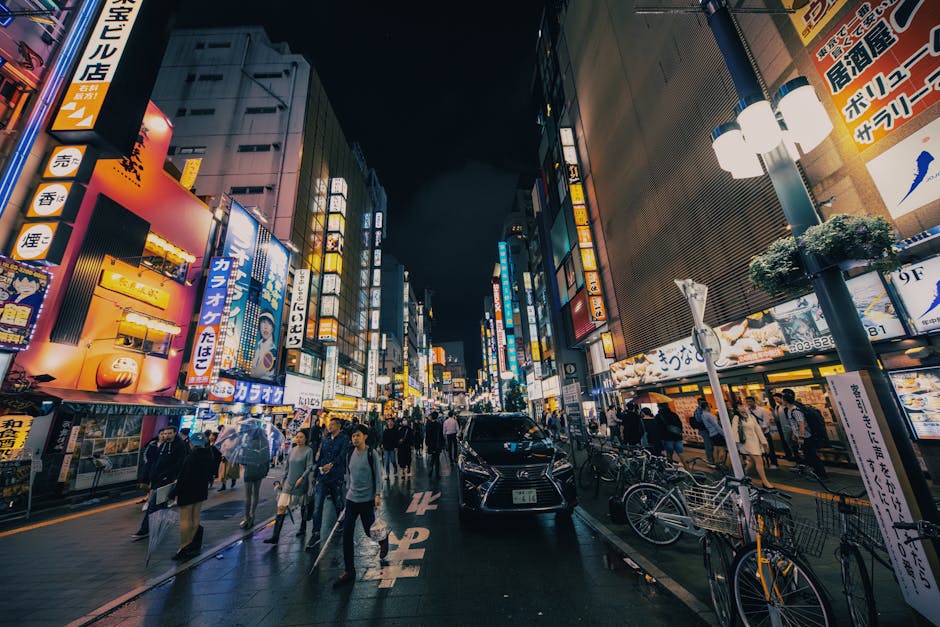 Riding on the wave of innovation, Tesla unveiled its first-ever vehicle, the Roadster, in 2008. This electric sports car was a game-changer with its sleek design, unmatched performance, and advanced technology.
Remarkably, the Roadster was the first highway-legal series-produced car to use lithium-ion battery cells. It boasted an impressive 244 miles range on a single charge, unparalleled for an electric vehicle at the time.
Equipped with a 0-60 mph time of 3.9 seconds and a maximum speed of 125mph, the Roadster combined the environment-friendly aspect of electric cars with the zest of sports cars.
This creation didn't just set Tesla firmly on the auto industry map; it rewrote the script of electric cars and triggered a shift within the industry. The Roadster's debut marked the beginning of a new era of electric mobility, showing the world that electric cars could be both functional and fun.
(Electrical Engineering Innovations)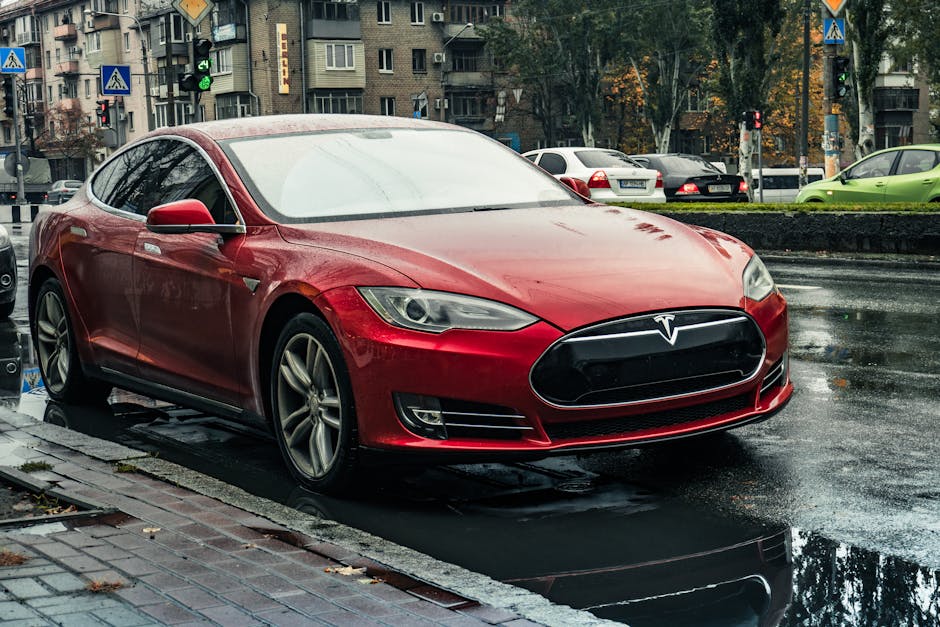 Tesla has pioneered the path for electrical engineering innovations in the automobile industry. Their commitment to sustainable energy has led to developments such as their lithium-ion batteries and regenerative braking system.
The innovative designs of their electric powertrain enjoy higher energy efficiency. Unlike traditional car engines, Tesla's engine consists of only a few moving parts.
Furthermore, Tesla's usage of inverter technology ensures the transformation of DC power into AC, driving its electric motor to achieve powerful acceleration. The outstanding performance and range of Tesla's cars are largely attributed to this.
Their Autopilot system showcases the magnitude of their electrical engineering resources too. The advanced driver-assist system combines a raft of sensors and machine learning algorithms to offer semi-autonomous driving, setting a benchmark for the industry.
These are just a handful of Tesla's electrical engineering marvels that underscore the company's role as a global leader in automotive technology.
the electric motor technology that makes Tesla exclusive. Emphasize their commitment to making long-range and powerful electric vehicles.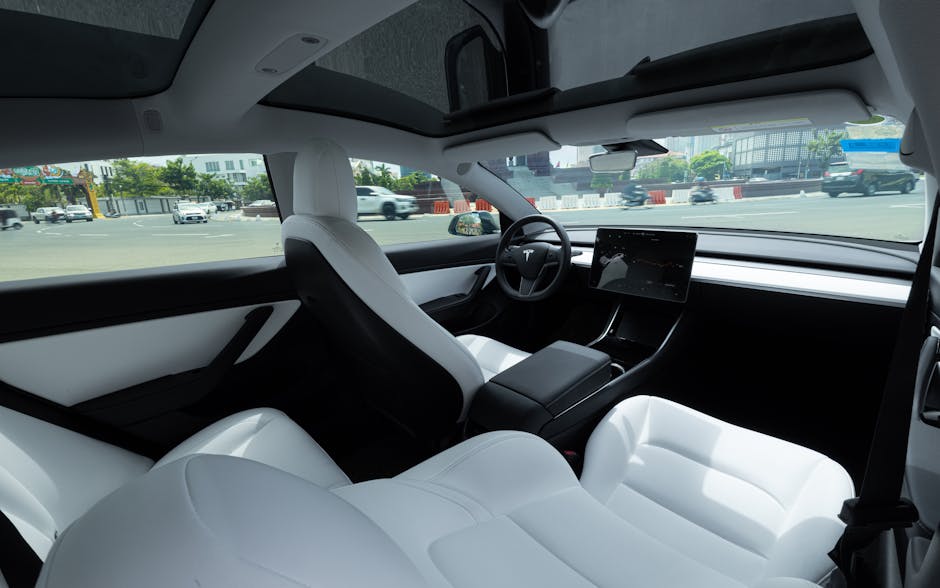 Photo by SCREEN POST on Pexels
If you're seeking exclusivity in electric motor technology, you can surely find it in Tesla. Tesla's idyllic merger of power and efficiency has established a new benchmark in the electric vehicle industry.
Despite the growing popularity of electric vehicles, many remain skeptical of their power and range. However, Tesla's commitment to redefine the narrative is remarkable. By leveraging vigorous motor technology which is not only potent but impressively quiet, the brand has managed to articulate long-range electric travel that's smooth, swift, and sustainable.
Tesla's proprietary battery technology further underpins this dedication to creating long-range vehicles. Combined, these facets have allowed Tesla to build an electric vehicle that offers both an extended driving range and unparalleled power, challenges that have traditionally been daunting for EV manufacturers to overcome.
Renowned for innovation, Tesla certainly stands out as an embodiment of what the future of the electric automobile industry beholds.
(Autopilot Feature)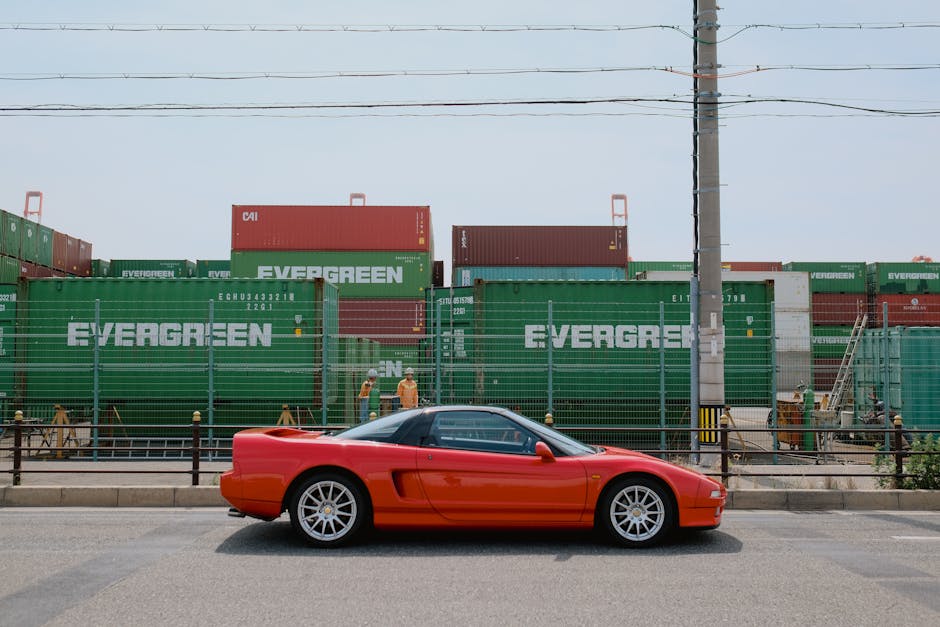 Tesla's Autopilot feature is a revolutionary step towards achieving fully self-driving cars. This advanced driver-assistance system utilizes several sensors placed strategically around the vehicle, including cameras, radar, and ultrasonic devices.
These sensors continuously gather data about the car's surroundings, enabling Autopilot to take over many driving functions. It can automatically steer, brake, and accelerate, enhancing safety and reducing the driver's workload.
However, it's important to note that Autopilot is not a fully autonomous system. Despite its sophistication, Tesla's guidelines stipulate that drivers should always keep their hands on the wheel and remain alert.
This technology continues to evolve, with regular software updates from Tesla adding new capabilities and refinements. Tesla's Autopilot feature isn't just about making life smoother for drivers – it is paving a promising path towards a future of autonomous vehicles.
×
Thank you! An agent will be contacting you shortly.