Swipe for more categories

Racing Stripes
on December 14, 2017

Racing Stripes
on December 14, 2017
What Are Racing Stripes?
Originally named Le Mans Stripes, Racing Stripes are striped decals installed on cars to add style and flare. They were originally used to identify cars on the track during races. In the mid-1960's manufactures began offering the inclusion of racing stripes on production vehicles. Some common vehicles with racing stripes include:
Mustang Shelby
Mini Cooper
Ford GT
Ferrari 599
2017 Chevrolet Corvette
Chevrolet Camaro
Shelby Cobra
Dodge Viper
Do You Know Your Racing Stripes?
The incorporation of racing stripes has been around since the early 1950's, with the sole purpose of helping officiators to identify cars on the track during races. These "racing stripes" were applied to the Cunningham team's race cars towards the beginning of 1951, and appeared with two parallel blue stripes running from front to rear in the center of the white body and they helped spectators follow the cars color combination during races.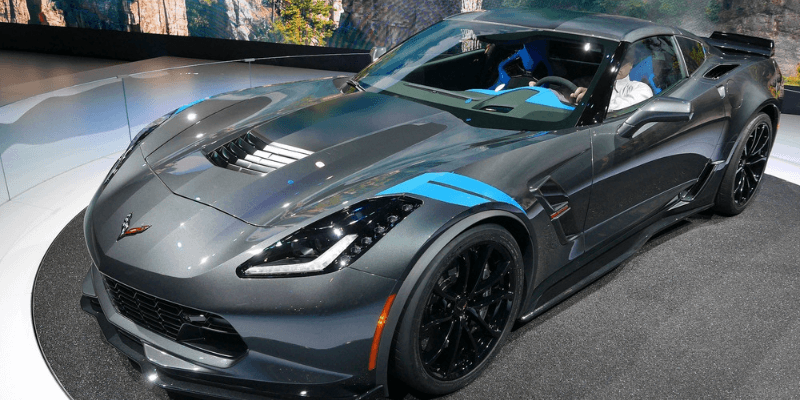 These were instantly favored over the traditional Federation Internationale de l'Automobile (FIA) registered US Racing colors which included a white body and blue chassis – dating back to when race cars had their chassis exposed. In 1964, the Shelby Daytona Coupe would use the converse blue with white stripes and would compete in the 1964 and 1965 24 hours of Le Mans. As for bringing it to the streets, the first racing stripes car was the 1965 Ford Mustang GT350 also known as the Mustang racing stripes.
From the 1960s, stripes have sometimes been applied to road cars as well as racing cars. Such cars as the Renault 8 Gordini had stripes fitted as standard. They're sometimes referred to as "go-faster stripes" on road cars. An alternative style features stripes which wraps around the car sideways instead of running down the center of the vehicle called "bumblebee" stripes. This is not to be confused with the Camaro racing stripes from the Transformers movie.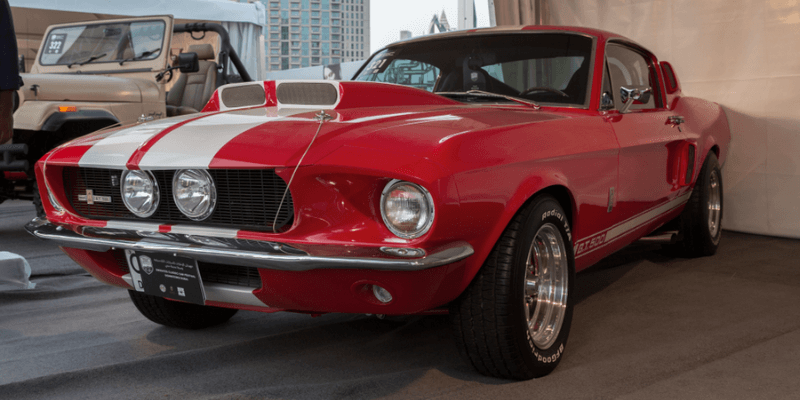 In contrast, these stripes were featured exclusively on the Dodge Charger Daytona race car. Dodge's named it the "Scat Pack performance package" for its late 60's early 70's muscle cars featured with the bumblebee stripe as a signature. Racing stripes dropped a lot in popular interest, and it picked back up in the 90's. When in 1996, a pair of 8-inch wide stripes were used on the Dodge Viper GTS, starting a comeback for the fashion. They are sometimes referred to as "Viper Stripes", this helped bring back racing stripe decals for cars.
Typically, racing stripes are detailed and painted on during the body finishing. This usually draws an extra fee for detailing. Now its becoming more accepted to buy a car with basic paint job and then later get vinyl racing stripes instead.
Though, some people are weary of having racing stripes put on after the purchase of the vehicle as the overall consensus was that racing stripes will increase the price of your car warranty. Though this may not be as factual as most think!
Included Introductory Maintenance
Oil Changes, Brakes, Batteries
+ more
!
Test Your Knowledge of Racing Stripes
Below is an interactive quiz created to test your knowledge on cars with racing stripes. See how many you can get!
×
Thank you! An agent will be contacting you shortly.