Swipe for more categories

Tesla's Having a Bad Time in China
on February 1, 2019

Tesla's Having a Bad Time in China
on February 1, 2019
Tesla has often been criticized for its business habits since the conception of the Roadster back in 2008, with tons of missed deadlines, long wait times, and lack of information, their launch was anything but stable. Tesla fanatics and electric vehicle fanatics alike will take any method possible to defend the actions and advancement of any alternative energy devices being released to the general public. This is why the reports of new events and issues are generally skewed with only select models and certain manufacturing lots being impacted by large scale events and other reports being buried in the over saturation. This is exactly what happened with the Model 3's released in China, with an estimated 14,123 imported vehicles being recalled due to a deadly safety issue.
Safety and Liability Issues
On Friday, February 1st, an official statement presented by China's top market regulator stated that Tesla will recall 14,123 imported Model S vehicles that are experiencing issues with the functionality of their airbags. This occurrence is due to a larger crackdown happening throughout the company Takata, who is a manufacturer of internal airbags in cars such as Toyota, Lexus, Ford, and Tesla.
On the National Highway Traffic Safety Administration's website, there is a large spotlight area highlighting the information about the recall. Apparently, there were an impacted "tens of millions" of vehicles that have Takata airbags installed that are required to be recalled. The airbags are experiencing issues when it comes to long-term exposure to high heat and humidity which cause the airbags to explode when deployed. There has been reported injuries, and even deaths, due to this fatal issue. This is what lead to the massive recall of the vehicles impacted and an advisory for select "alpha" cars with a higher risk has been issued to avoid potential death, these cars are categorized as "Do Not Drive" and should be met with caution.
These vehicles include:
2001-2002 Honda Civic
2001-2002 Honda Accord
2002-2003 Acura TL
2002 Honda CR-V
2002 Honda Odyssey
2003 Acura CL
2003 Honda Pilot
Certain 2006 Ford Ranger
Certain 2006 Mazda B-Series
If you own any of the listed vehicles manufactured in the impacting years it is advised you refrain from driving them and use the recalls lookup tool on the NHTSA website to look up your impacted vehicle by VIN.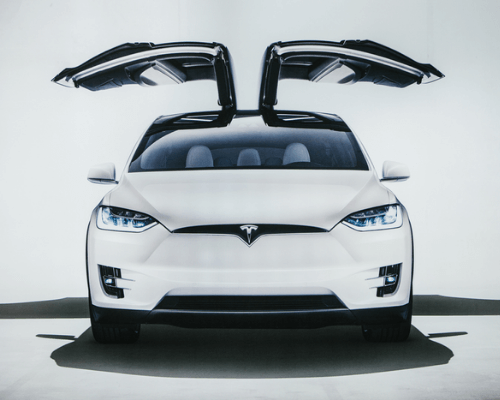 Tesla's Recalls
Tesla has begun a worldwide recall of it's impacted vehicles that use the Takata airbags, which primarily include the early models of the Tesla Model S and doesn't affect the later Model S, Roadster, Model X or the new Model 3. The recall primarily focuses on the Model S variants manufactured between February 2014 and December 2016, as the airbags develop the issues over time and age from the first production.
Recalls with Tesla seem to always come at the worst timing, such as the massive recall of the Model S in China due to corroding bolts which required just under 9,000 Model S vehicles out on the road to have a recall issued, thankfully the first recall leads to no injuries or accidents.
Included Introductory Maintenance
Oil Changes, Brakes, Batteries
+ more
!
Bad Timing
This time around the Takata airbag recall comes just as Tesla is making a large push into the worlds largest auto market and attempting to showcase the Tesla as the solution to phase out heavy fossil-fuel consumption in China.
This also comes just as Tesla and the Shanghai government brokered an agreement to build the first non-domestic Tesla Gigafactory outside of the United States which will begin the production of the Model 3 for the Chinese market.
×
Thank you! An agent will be contacting you shortly.