By Dante Christensen | January 26, 2018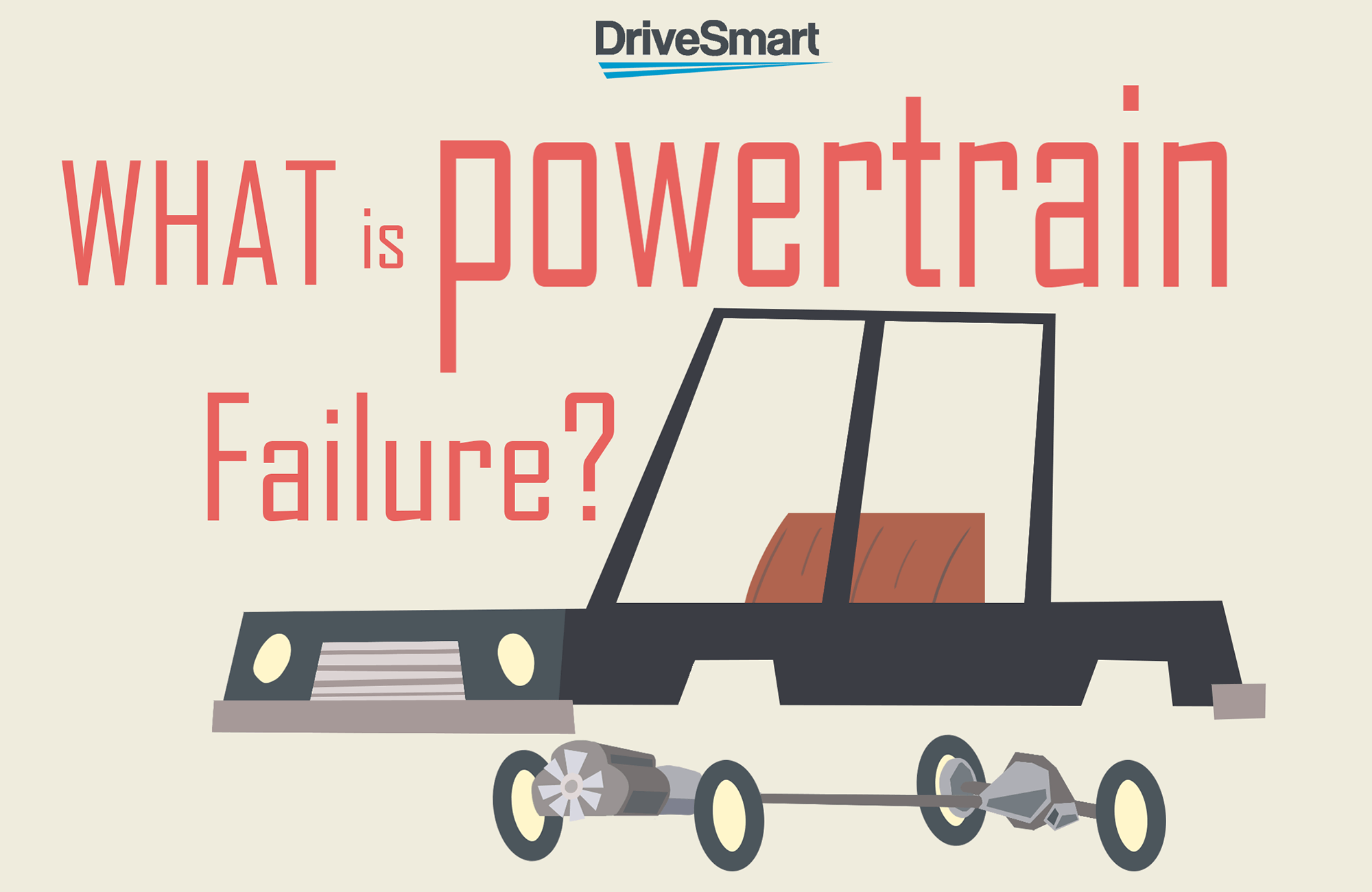 Unfortunately, most drivers are not familiar with the sophisticated parts that operate their motor vehicle. Wikipedia has powertrain listed as one of the most important components in an automobile. This is what generates power and delivers it to the road. This includes the engine, transmission, drive shafts, differentials, and the final drive. Powertrain failure tends to happen to older or higher mileage vehicles. Cheatsheet expresses that the four most expensive car problems are the engine, transmission, head gasket, and air conditioning compressor. Three of the four mechanical breakdowns are directly connected to the powertrain.
When to expect powertrain failure? YourMechanic says, "The Powertrain malfunction/reduced power is a warning that is illuminated when the vehicle is experiencing a condition, that if driven can cause damage to the engine, transmission or drivetrain." The powertrain malfunction will reduce the power and speed of your automobile. The warning is to let you know to decrease your work load. For example: if you pull a trailer on the back of your truck and you're experiencing this, you must remove the trailer before any additional damage occurs. Powertrain failure may also cause your vehicle to overheat. If you ignore these warnings your vehicle may operate in a safe mode until the issue has been resolved.
PrecisionTune states that there are benefits to properly maintaining the powertrain system. They are simple, important, and cost effective. The obvious benefit is power. Your truck will be stronger in the sense that you can tow another motor vehicle, plow snow off the road, and even drive up a hill. The well-treated powertrain system will perform better providing efficiency. It will also consume less oil which saves you time and money on regular maintenance. Your vehicle will sound quiet and drive smoothly. Symptoms of a malfunctioning differential include whining and growling noises. The louder your vehicle is, the more concerned you should be.
An extended warranty would give you the ability to save or invest your money into something other than your car. A commonly used term to describe what you get from buying a protection plan is "peace of mind". Most consumers choose to go with a reputable company, like Drivesmart, who will always put the customers' needs first. They're often compared to another successful company, Amazon, who has a similar customer obsession that dedicates value and convenience around customer needs. By putting the customers' needs first, consumers are always being informed and educated while they're shopping for a car, in the market to refinance, or enroll in a protection plan. What really separates DriveSmart from the rest of the industry is their revolutionary Car Payment Reimbursement program. If your vehicle is in the shop for 7 days or longer, DriveSmart will pay up to 300% of your car payment. Now customers don't have to make car payments on a vehicle they can't drive because it's in the shop.
Having an extended warranty relieves the financial stress from overwhelming repair bills. Powertrain failures are among the most expensive repair bills in the auto industry. The transmission can cost $2,186 and the engine alone can cost $3,675 or more. One day in the shop can easily exceed the entire cost of a protection plan that would cover virtually everything in your vehicle for 5 years or 100,000 miles. A mechanic would have to take your engine apart or rebuild it, which would be time consuming. And with labor costs constantly increasing, there's more of a reason to have someone else accountable for your mechanical breakdowns rather than paying out of your own pocket. A powertrain warranty would protect the internal lubricated components, pretty much everything the oil runs through as well as all the major components under the hood of your vehicle.
DriveSmart has a program designed to protect older and higher mileage vehicles from the high cost of repair bills. The protection plan is called Miles+ and includes: your engine, transmission, transaxle, drive axels, electrical, air conditioning, cooling, fuel system, seals, and gaskets. It also comes with 24-hour emergency roadside assistance for towing, lock out, and a travel reimbursement allowance for meals and lodging if you break down away from home. This is very helpful considering that most folks between the ages of 45 and 65 buy a vehicle and plan on keeping it whether it's paid off or still being financed.
The protection is made simple. Here are three easy steps on how to use the coverage. All you have to do is drop your vehicle off at your local dealership or your favorite licensed repair facility. Pay the deductible and your DriveSmart plan will pay the bill for the covered repairs directly to the shop. You pick up your car and drive away. This service can be used in the United States and Canada with any licensed mechanic of your choice. When it comes to major components, like your drive axels, you're going to want the best service and the best parts. As your vehicle ages, it becomes worth less and less because it's a depreciating asset. With a DriveSmart extended warranty, you'll protect the value of your vehicle making it worth more. The policy is transferable, so you can sell your car including the extended warranty to the next owner and expect more in return.
Powertrain failures are among the most expensive repair bills in the auto industry. They can cause your car to make weird noises, smoke, and overheat. Things to pay attention to are unfamiliar sounds and losing power in your car, causing it to under perform. To avoid these stressful repair bills, DriveSmart has a protection plan designed to pay your licensed repair facility 100% of the parts, labor, and diagnostics on all covered parts. One day in the shop can cost more than the entire price of a DriveSmart extended warranty. With more and more folks buying cars with the intention of keeping them, it only makes sense for consumers to protect their largest investment next to their home and save as much money as possible instead of paying for a repair bill in full.