Swipe for more categories

Best Ways To Save On Auto Repairs
on May 3, 2023
Best Ways To Save On Auto Repairs
on May 3, 2023
Owning a car and maintaining it in optimal condition can be expensive, especially when it comes to auto repairs. Yet, there are ways to minimize these costs while still ensuring that your vehicle remains safe and reliable on the road.
In this blog post, we will discuss some of the most effective strategies for saving on car repair expenses without compromising the performance and safety of your ride. From preventative maintenance to regular inspections, and choosing the right auto repair shop, we are here to help you make decisions that will ultimately save you time and money.
Stay with us as we delve into the world of auto repairs and unveil the best ways to keep your car running smoothly, without emptying your wallet.
Regularly maintain your vehicle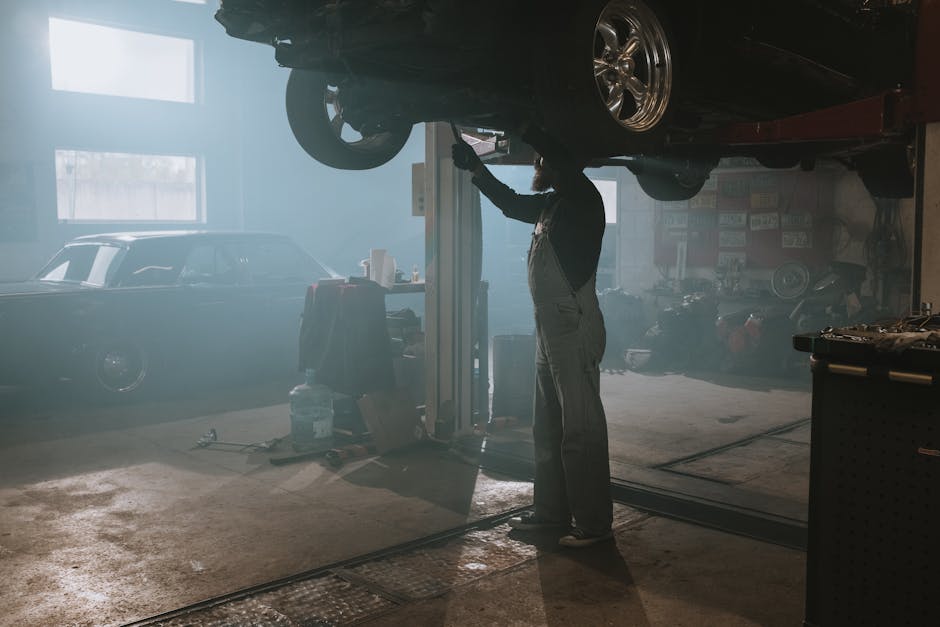 Regularly maintaining your vehicle is crucial for its longevity and to avoid costly auto repairs later on. By following manufacturer-recommended maintenance schedules, you ensure your car operates at peak performance, reducing the risk of significant issues down the road.
In many cases, simple tasks, like checking and changing your oil, topping off fluids, and inspecting belts, hoses, and brakes, can prevent expensive repairs. Staying on top of tire rotations and proper inflation also helps in fuel efficiency and tire longevity.
Remember to consult your owner's manual for recommended maintenance intervals and check your warranties regarding qualified service providers. As a proactive car owner, you'll find considerable long-term savings in both time and money. So, keep your car well-maintained, and you'll have peace of mind knowing that you've taken this vital step to save on auto repairs.
Learn to perform basic maintenance yourself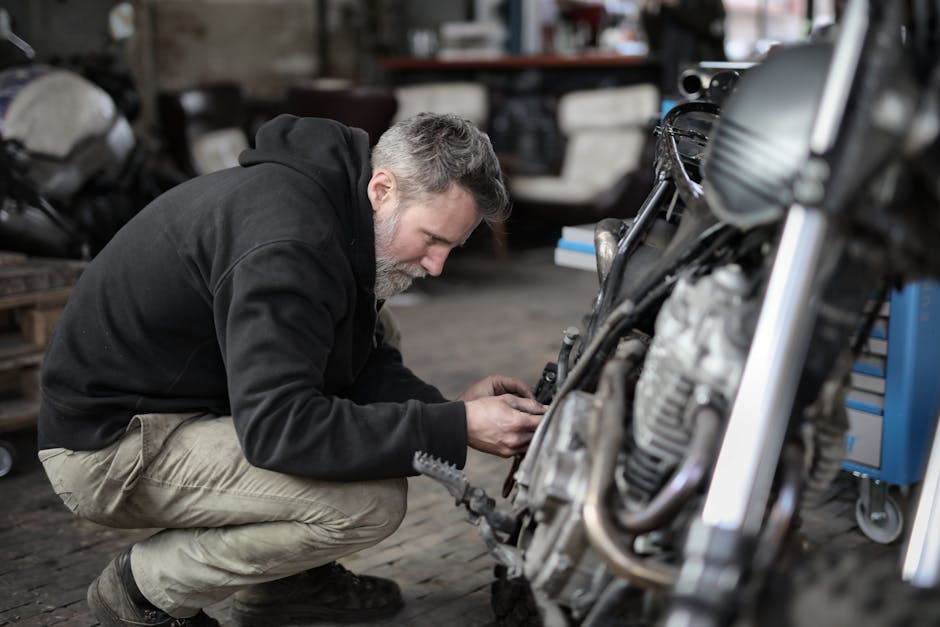 Learning to perform basic maintenance tasks yourself can save you a considerable amount of money in auto repairs. Start by investing in a reliable repair manual specific to your vehicle's make and model. This will provide step-by-step instructions for a wide range of maintenance tasks, from changing your oil to replacing your brake pads.
Begin with simpler tasks, like checking and topping off fluids, replacing air filters, and changing your windshield wipers. As you become more comfortable, you can gradually work your way up to more complex tasks, like changing your spark plugs or brake pads. Don't be afraid to seek additional help, whether it's from a knowledgeable friend, online tutorials, or educational workshops offered by local auto parts stores.
By mastering basic maintenance tasks, you can reduce the frequency of professional repairs, better understand your car's needs, and take greater ownership of its overall performance and longevity. Remember to always prioritize safety and don't attempt tasks beyond your skill level.
Use high-quality parts and fluids
Using high-quality parts and fluids in your vehicle is crucial to extending its lifespan and avoiding costly repairs down the line. When it's time for a replacement or maintenance, don't settle for cheaper, subpar alternatives – invest in top-notch materials.
Though high-quality parts may have a higher upfront cost, they pay off in the long run by lasting longer and preventing further complications. For instance, opting for a high-quality oil filter will provide better protection for your engine, reducing the likelihood of expensive repairs.
Similarly, using premium fluids, such as synthetic oil, transmission fluid, and coolant, enhances your vehicle's overall performance and efficiency. These fluids often come with added benefits, like reduced wear on moving parts and improved lubrication.
Remember to consult your car's owner's manual for manufacturer-recommended fluids and parts. In conclusion, prioritize quality when selecting auto repair components, as doing so can save you from costly fixes and extend your vehicle's life.
Compare repair estimates from multiple shops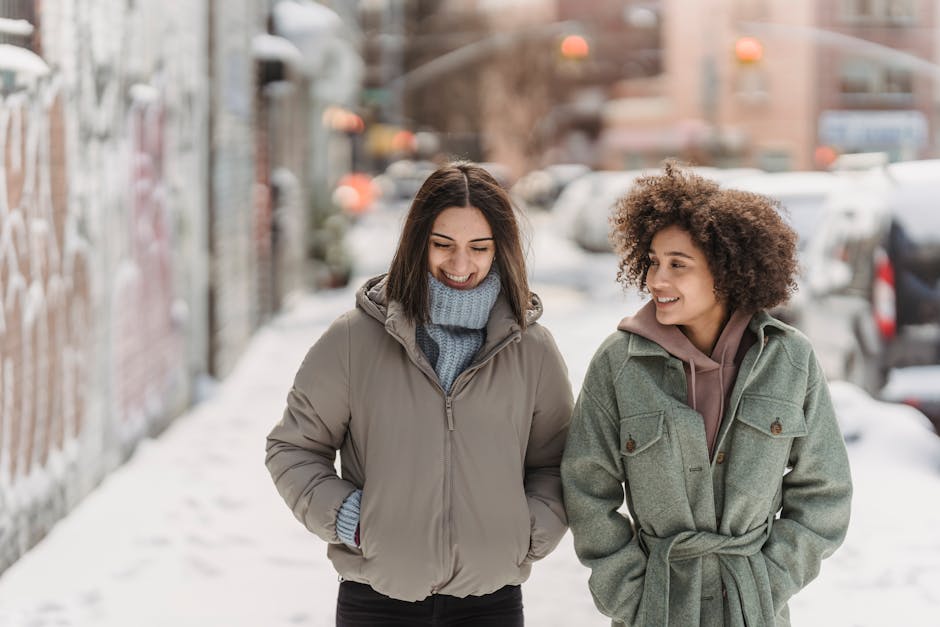 When it comes to auto repairs, it's essential to shop around and compare estimates from multiple repair shops. This can help you find the best possible price for the specific reparations your vehicle needs.
Begin by researching and creating a list of repair shops in your area. Check online reviews, ask for recommendations from friends or family, and consult resources like the Better Business Bureau to ensure a shop's credibility.
Once you have a list of reputable shops, call or visit each one to request a written estimate for your car's repair needs. Be sure to provide as much detail as possible about the issue at hand.
Take the time to carefully review and compare the estimates you receive. Keep in mind that the lowest price may not always be the best option, as it may not account for labor costs or additional necessary repairs.
By putting in the effort to compare repair estimates, you'll be well on your way to saving money on your auto repairs in a smart and informed manner.
Know when to use original equipment manufacturer (OEM) parts and when to use aftermarket parts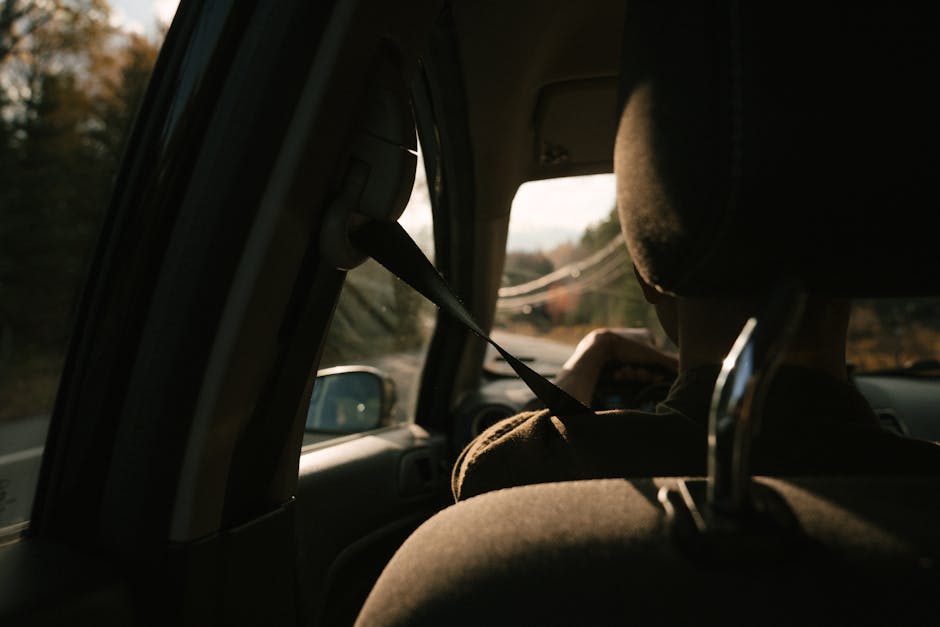 One essential aspect of saving money on auto repairs is understanding when to use original equipment manufacturer (OEM) parts and when to opt for aftermarket parts. OEM parts are produced by the same company that manufactured the original components of your vehicle, ensuring a perfect fit and maintaining the quality of your car. This option can be more expensive but is recommended for crucial components like sensors or electronic systems that might be vital for your vehicle's performance.
On the other hand, aftermarket parts can be a more budget-friendly choice, as they are made by third-party companies and come in a variety of options. This allows you to pick a part that best suits your budget and preferences. Aftermarket parts are suitable for less critical components like mirrors, lights, or even brake pads that require frequent replacement.
In conclusion, knowing when to choose OEM and aftermarket parts plays a fundamental role in managing your auto repair expenses without compromising your vehicle's performance and safety.
Take advantage of warranties and recalls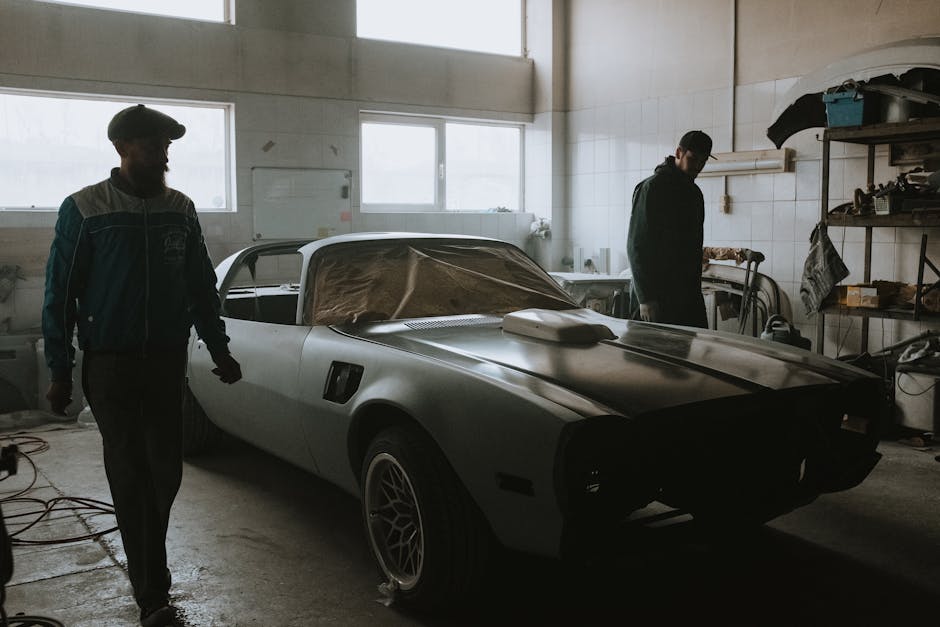 Taking advantage of warranties and recalls is a smart way to save on auto repairs. Many vehicles come with manufacturer warranties that cover specific parts or systems for a set period of time or mileage. Be sure to familiarize yourself with the details of your warranty and utilize it for eligible repairs.
Recalls, on the other hand, occur when a manufacturer detects a defect or safety issue in a particular model. In most cases, they will notify owners and provide free repairs or replacements for affected parts. It's crucial to stay informed about vehicle recalls, as they can save you money and ensure your vehicle remains safe to drive. Don't ignore these notifications or assume your car is unaffected.
To stay updated, make sure your vehicle's manufacturer has your current contact information and regularly check the National Highway Traffic Safety Administration's (NHTSA) online database for any recalls affecting your vehicle. In doing so, you'll maximize your warranty and recall benefits, leading to savings on auto repairs.
Keep track of your vehicle maintenance history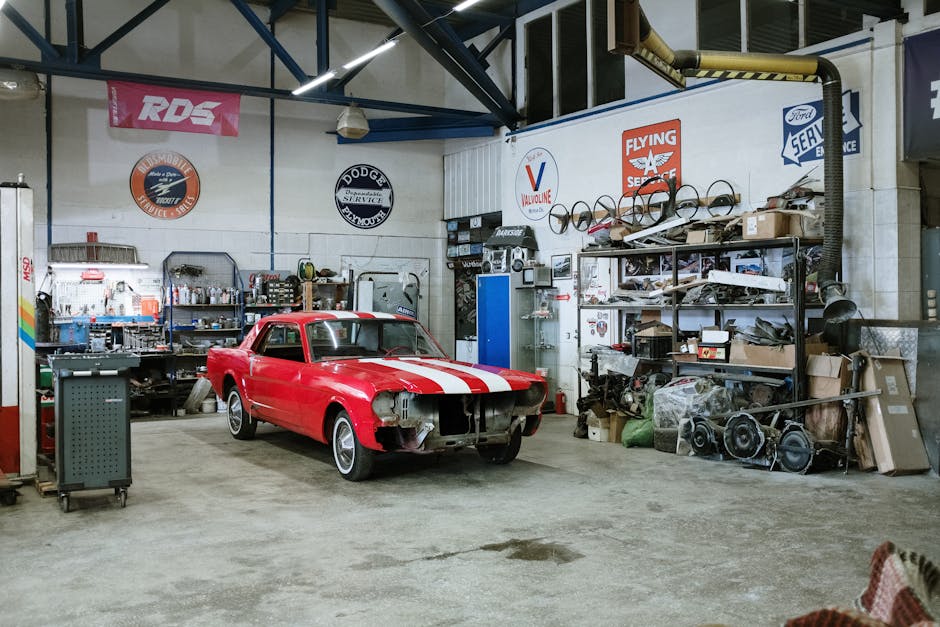 Keeping track of your vehicle's maintenance history is not only a responsible practice, but it can also save you a significant amount of money on auto repairs in the long run. By creating a logbook or spreadsheet to document repairs, services, and parts replacement, you can ensure that you are not inadvertently paying for the same job twice.
Staying organized with your vehicle's maintenance history also allows you to identify patterns or recurring issues that may require further attention. Proactively addressing these concerns can potentially save you from more expensive repairs down the line, thus reducing overall costs.
In addition, having detailed records of your vehicle's care and maintenance can be extremely helpful when it comes time to sell, as it demonstrates to buyers that you've kept up with its upkeep, increasing its resale value significantly.
Seek out referrals and online reviews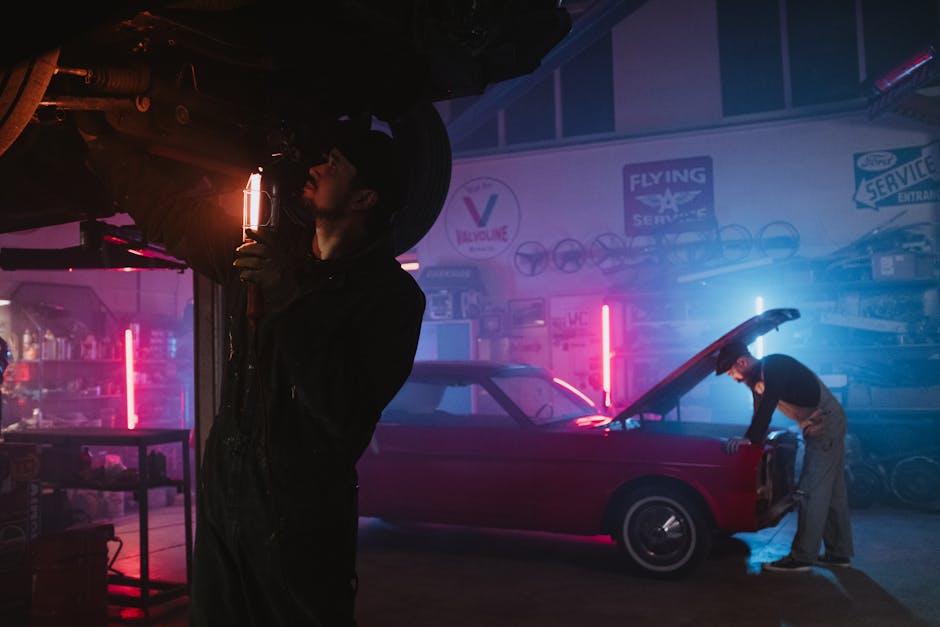 Seeking out referrals from friends, family, or colleagues can significantly help you save on auto repairs. Word-of-mouth is one of the most reliable ways to find a reputable service center, as people are often eager to share their experiences – both positive and negative.
Besides referrals, researching online reviews is an excellent way to gauge the quality and cost-efficiency of a potential auto repair shop. Websites like Yelp, Google Reviews, and the Better Business Bureau provide valuable insights into the experiences of previous customers, including feedback on pricing, customer service, and the quality of the repairs.
By taking the time to gather personal referrals and read reviews before choosing a service center for your auto repairs, you can be confident that you've found a trustworthy provider that's committed to helping you save money. Look for a reputable shop that has consistently positive reviews about pricing, quality, and professionalism.
×
Thank you! An agent will be contacting you shortly.