Swipe for more categories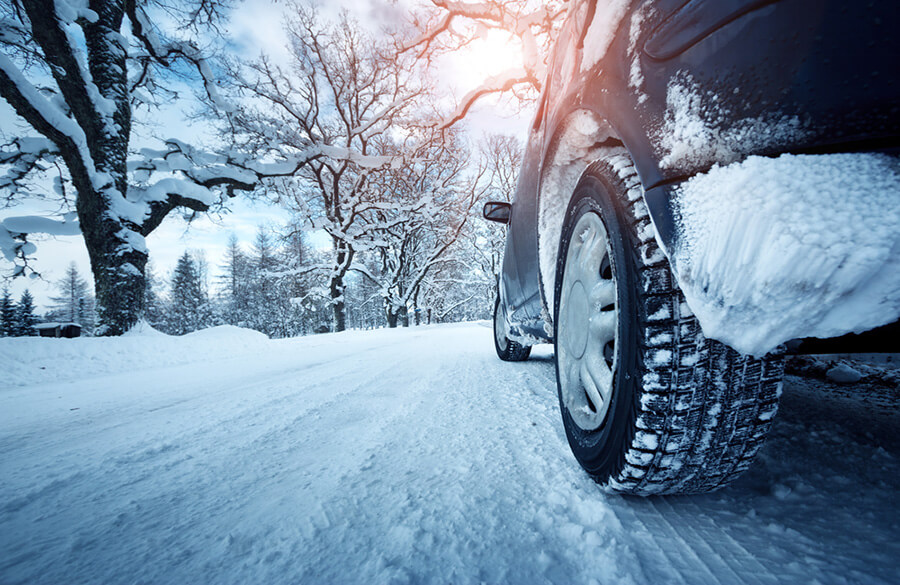 Traction control is a system within most vehicles that assists the vehicle to successfully gain enough of a grip on the slippery surface below in order to accelerate. Vehicles without traction control typically will not be able to make use of all the traction available on the road; thus, when attempting to accelerate, the vehicle's wheels will spin in place and the car will remain still. Traction control in snow environments is extremely beneficial.
How Does Traction Control Work?
Now that we've tackled the question of what does traction control do, we still haven't explored how traction control actually works. The traction control system operates in a similar way to the anti-lock braking systems (ABS). It works with existing anti-lock braking systems and even uses the same components as the ABS:
Hydraulic Modulator – This pumps the brakes;
Wheel Speed Sensors – These sensors monitor the speed of rotation from either the front wheels or all four;
Electronic Control Unit (ECU) – This unit is responsible for receiving information from the wheel speed sensors and directs the hydraulic modulator to pump the brakes.
All three of these components create one single unit. The ECU constantly monitors the speed of the wheels and alerts the hydraulic modulator to apply and release the brake in rapid succession if it detects that one wheel is spinning faster than another. This is commonly referred to as "pump the brake" by most.
How to Turn Off Traction Control
Turning traction control off is not recommended and will not disengage your traction control symbol. For most drivers, when to use traction control is virtually every drive they take. There are only a few scenarios that would warrant disengaging it and understanding when to turn off traction control can be extremely beneficial. If you're seeking to turn off traction control, it's best to only turn it off in these following scenarios:
The vehicle is stuck in the mud
The vehicle is stuck in the snow
The vehicle is stuck on ice
All three of these scenarios will warrant a reason to disengage the traction control system. While engaged, the system may make it harder for a car to properly dislodge itself from the mud, ice or snow.
Free Introductory Maintenance
Oil Changes, Brakes, Batteries
+ more
!
To turn traction control off, locate the traction control button within your vehicle and click it. If you are unsure of where to locate the button or how to properly use it, consult your vehicle's manual and read about how to turn traction control off. It will also have information on how to turn on traction control once you've successfully dislodged your vehicle from the terrain it was stuck in.
×
Thank you! An agent will be contacting you shortly.