Swipe for more categories


The car engine can be one of the most complicated and confusing components of one's car, despite being essentially the most important component that makes a car actually run. A car engineer can bring car engine parts together to make the "heart of the car" give life to our vehicle.
It's absolutely no secret that each car can come with a different type of engine and understanding each of them can be quite a challenge. Before searching "how does a car engine work", you should first understand the types of engine configurations there are.
Here's how you can identify the different car engine types available on the market today and begin learning how a car engine works.
V Engine
A V engine, or VEE engine, is one of the most common configurations when it comes to engines inside of a high-end sports-car. They are more compact than other configurations and have a complex design that resembles the letter "V", hence why it is referred to as the V engine. Each engine comes in a different configuration according to its car cylinder, one of the most crucial part when it comes to car engine parts. While the V engine series include the V12, V8, and V6, the V8 and V6 are the most common engines to be found on consumer vehicles.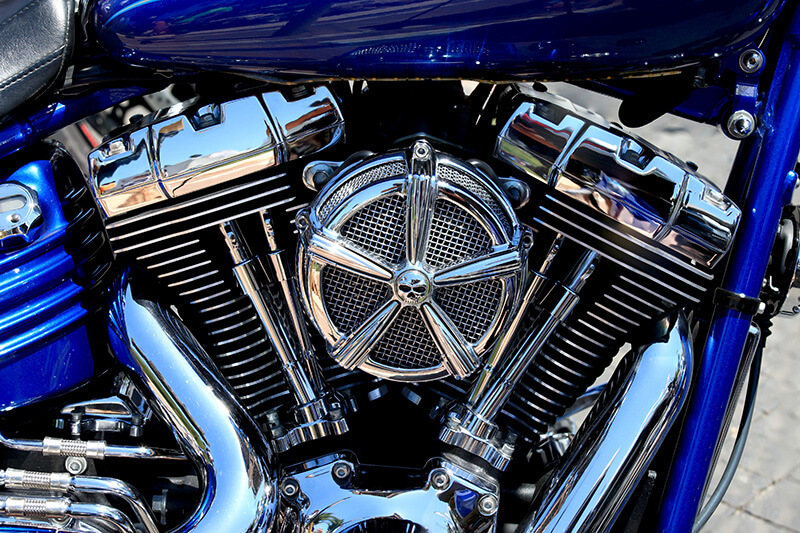 Advantages of the V Engine
Increases primary balance & reduces vibrations
Easily inserted into high-end sports-cars due to its compact size
Smoother operation for high-speed performance
Smallest of all the eight-cylinder engines
Low position of bonnet helps in aerodynamics
Disadvantages of the V Engine
More components inside
Heavier than other engines
More expensive
More complex
Inline Engine
An inline engine, also commonly referred to as a straight engine, features cylinders arranged in a line. Typically, they will be facing in an upward direction which is perpendicular to the car. This design allows the engine to be installed into a wide variety of small cars on the market but provides less space overall. Many mechanics consider the INLINE engine to be much easier to work on and find it more reliable than the V engine.
Advantages of the Inline Engine
Little to no vibration
Less complex
More powerful
Disadvantages of the Inline Engine
More expensive to manufacture
More susceptible to oil leaks
Take up more interior space
Boxer Engine
The boxer engine is very unique in its configuration, as it features horizontally opposed engines that utilize cylinders that are laid down on their side in two banks. These two cylinders do not face each other. They are placed pointing away from each other, which allows gravity to stay at the lowest level.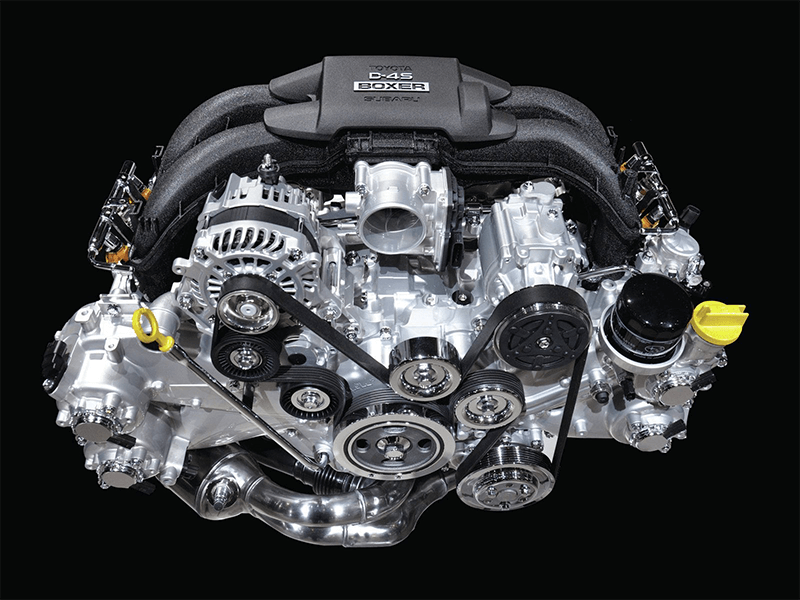 Advantages of the Boxer Engine
Great balance
Better speed performance
Unique design
Disadvantages of the Boxer Engine
Larger and heavier than other engines
More complex
Requires more maintenance
Free Introductory Maintenance
Oil Changes, Brakes, Batteries
+ more
!
Rotary Engine
The rotary engine is most famously known for being the engine with no pistons. Rotary engines operate on rotors rather than pistons. The design is typically small and compact in size and is curved in its shape. The central rotor turns in only one direction, producing all 4 Otto cycles including exhaust, intake, compression, and power when it is running.
Rotary engines aren't too popular today, with the Mazda RX-8 being the most popular vehicle on the market that features it. Many manufacturers choose not to manufacture rotary engines due to the fact that its design limitations cause low torque levels in most rotary engines.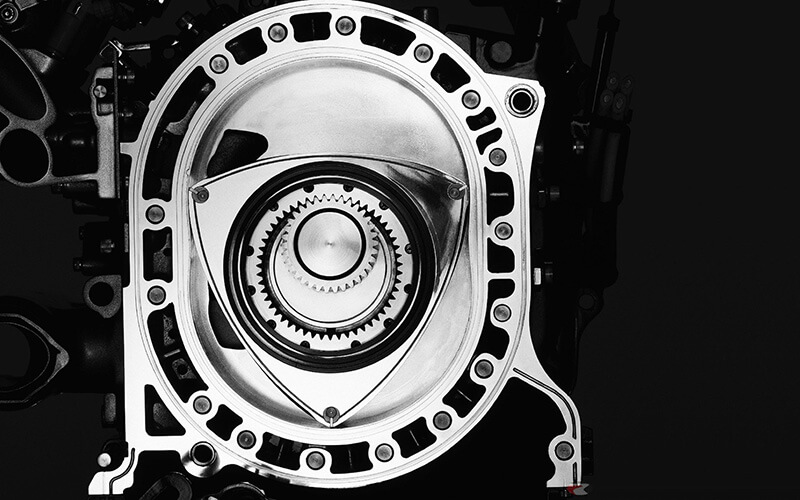 The Advantages of a Rotary Engine
They are less complex
They create more power
They are reliable and last a while
The Disadvantages of a Rotary Engine
More expensive to repair
Less fuel efficiency
Requires more maintenance
×
Thank you! An agent will be contacting you shortly.