Swipe for more categories

ABS Light: Anti-Lock Braking System Light
on January 8, 2019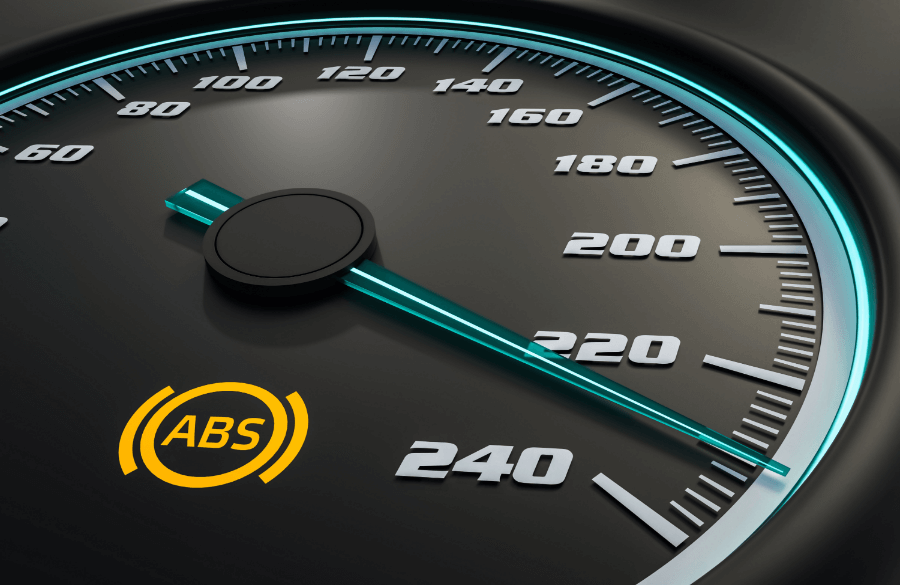 ABS Light: Anti-Lock Braking System Light
on January 8, 2019
Why is my ABS light on?
The ABS dashboard light its an important multi-purposed indicator. Every time you start your vehicle, the ABS light will activate for a short time to demonstrate it's functionality and then turn off. However, if there are any problems with your anti-lock braking system it will come on again. So if you're wondering "Why is the abs light is on" its best to understand it. Additionally, a blinking ABS light will indicate a trouble code. If paired with other dashboard warning lights, this signifies that your vehicle isn't safe to drive until repairs are made.
What Is an ABS Light?
The ABS light in your vehicle is a dashboard warning light that is specifically associated with the anti-lock braking system. These lights are usually amber in color, although they can also be yellow, orange, or even red in some applications.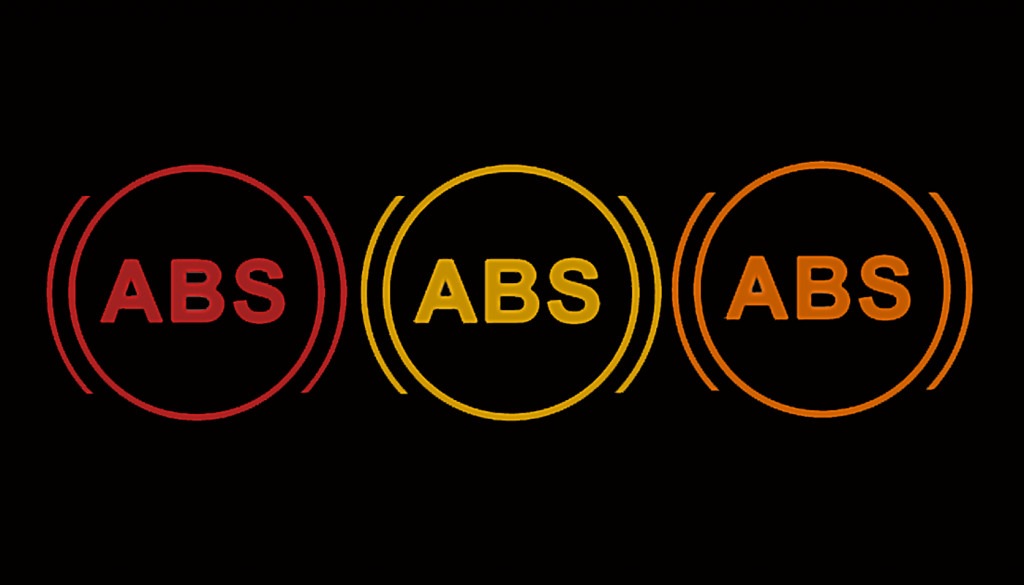 The abs light symbol will look like the letters "ABS" surrounded by two circles, with the top and bottom of the outer circle cut off. In other applications, the light will consist solely of the letters ABS.
What Causes an ABS Light to Come on?
Generally, there are Three reasons for an ABS light to come on; To test the function of the bulb, the emergency brake is on or to warn the driver there is a fault with the anti-lock brake system. Therefore, when you see your abs light on, don't panic we have the most common reasons for it.
Common Causes for ABS Light Staying On
Standard Bulb Check, on initial engine start up the abs light will activate on the dashboard for a short time and turn off.
Emergency Brake is on, the emergency brake is used mostly for parking on inclines such as steep hills. It locks all brakes therefore when left on, the vehicle will be unable to move and the ABS Light will be on.
Low brake fluid levels ABS needs fluid to regulate brake line pressure. If the abs fluid is low there will be too much air in the system which isn't healthy for a non-air brake system. If you see your abs and brake light on you most certainly have a low fluid level resulting from a fluid leak.
Faults with Anti-Lock Braking Systems
Blown Fuse, the ABS is like any other electrical system that is protected by a fuse that can blow if an electrical surge or short circuit occurs or if the fuse ages. Replacing a blown ABS fuse.
Wheel Speed Sensors determine the rate of which the vehicle's wheels are moving, and ABS works directly off the information that the wheel speed sensors are relaying. A wheel speed sensor is composed of a metal ring with teeth attached to the drive axle or wheel bearing. The sensors read the teeth on the ring as the wheel rotates but due to its location the wheel speed sensor is more susceptible to damage from high heat generated by the brake system.
Once the anti-lock brake system recognizes the vehicles wheels are moving at different speeds, a hydraulic valve or hydraulic pump releases/increases hydraulic fluid pressure to assisting traction control. Just like any pump or valve they are inevitably susceptible to wear and tear.
A Corroding ABS module can inhibit information from being relayed from the wheel speed sensor. Corrosion is somewhat common on abs control modules, typically affecting abs module wires to the point of unresponsiveness. Additionally, although its uncommon the abs computer module can fail resulting in a need for replacement.
How ABS Works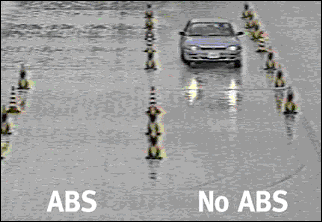 The vehicle will have ABS sensors mounted on each wheel that monitors the speed in which they're turning. If one is turning slower than the others during braking, that indicates it is locking up, which could cause skidding. A vehicle's anti-lock brake system is tasked with "pulsing" the vehicles brakes in certain circumstances. Primarily, the ABS is responsible to act in the prevention of the vehicles brakes locking up; it does so by quickly activating and deactivating brake calipers or wheel cylinders. The purpose of "pulsing or pumping" the brakes is to avoid a skid. An uncontrolled skid prolongs the stopping distance and directional control of a vehicle. Meaning the functionality of the ABS helps decrease the vehicle's stopping distance while providing the operator with maintained control in the event of an sudden hard brake.
Included Introductory Maintenance
Oil Changes, Brakes, Batteries
+ more
!
More on Brake Systems
A vehicle's brakes are mechanical devices that influences motion by absorbing energy from a moving system. A brake system will be used for slowing and stopping a moving vehicle through friction. The amount of force applied to the brake pedal will reflect how hard your car brakes. When using a vehicle's brake pedal, any applied force triggers a piston in the brake master cylinder. The master cylinder will guide pressurized brake fluid through the brake lining to the brake caliper and wheel cylinder. Within the caliper and brake wheel cylinder resides a brake piston –connected to a disc brake pad or brake shoe. These components apply frictional pressure to the surface of the brake rotors, and the walls of brake drums. "Why does my car shake when I brake", if a car shakes when braking this will most often be a rotor related issue. The vehicles brakes could be seizing(not releasing pressure) and are clamped against the rotors, or the rotors are warped and or need to be replaced; If that's the case have your rotors looked at by a professional. Warped rotors prevent consistent brake pad surface friction, which is what helps slow the vehicle to an eventual stop depending on the pressure applied. Early versions of brake systems had a situational issue with brakes locking up the wheels while attempting to make an immediate stop. Later engineering called for a lock resistant brake system, to be later addressed as Anti-Lock Braking System. Before you experience any problems with your braking system give our Elite Coverage a consideration.
×
Thank you! An agent will be contacting you shortly.